The Episode starts with Rohini and Alek waking up Yuvi early morning. Yuvi asks them to relax. Alek says Sumitra betrayed us. Rohini says she shook hands with Bela. She says only Sumi can't fight with her, but she is with Bela now. Yuvi says she can't do this. Alek asks Yuvi to announce himself as Naagraj of Nidok Vansh. Everyone gather in the hall. Amita says why did Sumi call us? Sumitra comes and says she has woken up. Mahir tells Sumitra that he saved her when she was drowning in the water tank. She apologizes to Bela and Vikrant for her doings and says I am apologizing for whatever I am going to do now. Suddenly the floor breaks and Vikrant and Bela fall inside.
Everyone is shocked. Mahir says you are so mean to make them fall. Kuhu asks why did she do this? Sumitra says she do this with her betrayal. Yuvi says you are too good. Sumitra says only you know my true face. She calls Vish and asks her to come and save them. Vikrant and Bela are shocked. Sumitra asks Vish to come out, where ever she is, else she will kill both of them. A curtain flies with a heavy wind. Sumitra says so you are coming.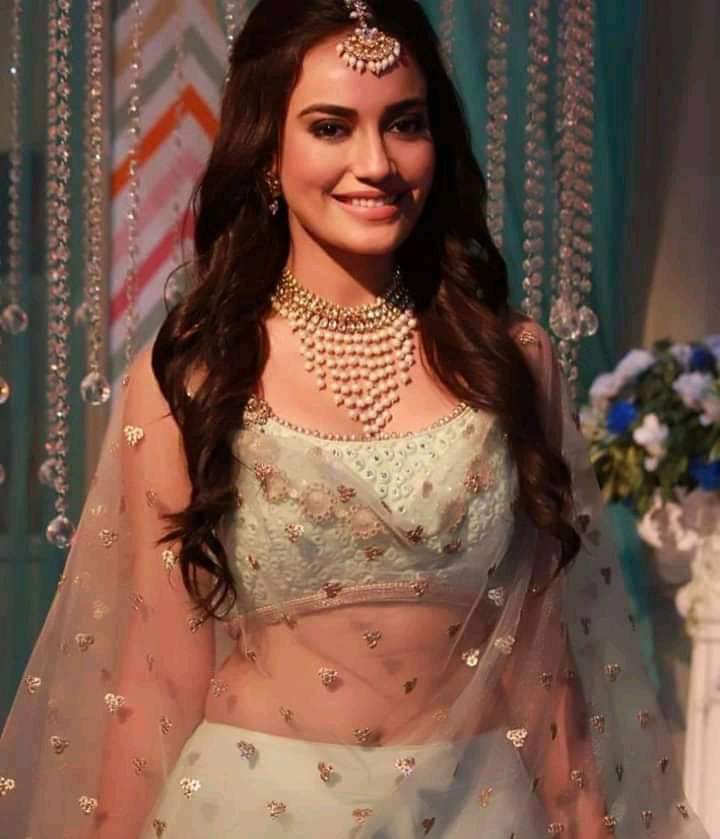 Mahir says she is Vish. Sumitra says I don't have to do any magic or tantra to call this soul and asks her to tell who is she? Vikrant says Vish came here, we have to reach up. They become a snake. Sumitra sends Alek and Rohini from there. Vish asks Sumitra to make them go. Sumitra asks her to tell where is Naagmani?
She asks why she is increasing troubles for them. Alek, Rohini, and Amita bring Lavaa. Sumitra says you might be thinking why Bela couldn't come up. Amita and others put hot lavaa inside. Mahir says Bela will die and asks them not to put it inside. Sumitra says when death comes, it takes them. Vikrant and Bela cough. Bela asks Vikrant to be careful and says they can't become snakes because of this. Mahir tells Sumitra that they had saved her yesterday and says they shouldn't have saved you. Sumitra tells Vish that they can't be saved now and asks her to tell about Naagmani. Vish says naagmani is in front of you and shows haveli. Sumitra says I didn't think of it. Vish asks Sumitra to leave them. Sumitra puts more hot lavaa and says they will not be saved. Sumitra asks everyone to come there. They take Mahir with him. The open space fills up. Mahir refuses to go. Kuhu asks Vish what they will do? Vish says she has to go inside and will take her help if needed. She stamps on the floor and gets inside.Bela and Vikrant ask her not to come there. Vikrant uses stone and goes to Vishaka. The hot lavaa is burning inside. Bela also steps on the stone and gets saved. They climb up.
Kuhu says thank god they are safe. Andy says Vish…you are alive. Bela says it was an act and says we have to do this to save Mahir and Naagmani. She says we have to show that Vish is a wandering soul. Boltu comes and says I saw them going to haveli, and shows the net which he brought thinking it can help them. Bela says it can help us. She asks them to go and safe Mahir, and use the net if needed. She says she will come behind them and tells that she wants them to take care of Mahir and wants them to take care of themselves too. She says your life is equally important to us. Andy says we will take care of Mahir. They are leaving when Adi comes. Boltu tells him that they are going to catch Sumitra and they leave. Adi comes inside and calls Sumitra to inform her, but her phone is at house. He then calls Yuvi.
Vikrant picks the call. Adi is shocked. He sees Vish and gets shocked. Vish says you will die. Bela and Vikrant tie him. Vish comes near him and takes out her snake tongue. Adi closes his eyes. Vish asks did you miss me? Adi thinks to save Sumitra aunty at least, if she doesn't then how I will get saved?
Sumitra reaches the haveli first. Rohini says Sumitra is strange, she came in a big car and we all have to come in the small car. Sumitra reaches inside and calls Naagmani. She says nobody can stop her from becoming the strongest woman of the world. She sees herself in the mirrors kept in the haveli. Vish asks her if she didn't like her face and says this is the face of strong Naagrani, who is Mohra, my Mohra. Sumitra asks what nonsense? She calls Yuvi, Alek, Rohini etc. Vish says nobody will come, they need help too. Sumitra says I don't need their help to get out from Haveli.
She tries to become a snake. Vish says you can't take your avatar and says it is Karma returns and is returning early in your case. Sumitra asks her to break the magic and take her out. Vish does some magic and the place catches fire. Sumitra shouts for help calling her supporters. Vish laughs and says if you play with fire then will get burnt too. Alek asks everyone if they hear some noise.
Just then Andy and Kuhu throw the net on them. They try to take Mahir out. .Kuhu asks Yuvi to let Mahir go and says this punishment is not for him. Yuvi says I will decide and asks her to take them out. Amita asks Yuvi not to let him go. Mahir bites Yuvi. Boltu throws bel patr on them. Andy says well done. He says I can't believe this and asks Yuvi to stop doing bad. Yuvi asks him to stop his nonsense and says humans have no value in front of me, and says I am the half snake, but more snake and that's why bite others.
Andy says Vikrant and Bela are naag and naagin, but they are not like you. Yuvi says your blood is bad and all dirt from you. Yuvi asks Kuhu to free him. Kuhu says she will not support bad. Kuhu says what to do with vultures. They shall search on the net. Andy takes out the gun and says he will shoot them. Mahir says Bel and Bela both saves them.
Vish asks Sumitra to remember her karma and counts all her sins. She asks her to recall it once. Sumitra sees Vish in the mirror and says you are not dead. Vish says your one sin is less now and says I am alive. Vikrant and Bela come there. Sumitra says it was an act. Bela says yes, it was our trick to trap you. Vikrant says we have learned this from you. Vish says yes, we have learned from you. bela says we are heavy on you now. Sumitra asks where are my people. Alek and Rohini ask them to do something. Amita says they can't do anything because of the gun. Mahir comes near Yuvi while playing. Yuvi asks Mahir to give his toy and says I am your younger brother. Yuvi takes his toy and asks Mahir to take out the net. Mahir says I will think. They ask him to hurry up. Yuvi makes him emotional.
Mahir takes his toy car and says I will not take you out, as you trouble me. He says I shall lock this net and puts bel betra on them. Andy says good job, I am proud of you. Bela asks how is she feeling? Vish says she is feeling helpless now and says we want to see what deal you will do with death. Vikrant says we will burn all evilness and make it havan kund fire. Sumitra asks Vikrant to save her and says I am your mother.
Vikrant says I am upset that you are my mother. Sumitra promises to change and says today I am saying truth from the true heart. She says I learned my lesson and asks him to take her from there, says I am your mum. Bela doesn't agree with her and her not to think that they don't know tandav. Vish says your death tandav will happen. Bela says I told you that evil can't win from good and says you can't kill Vish even after trying. She asks do you want to know how this miracle happened? A FB is shown, Vikrant cries after taking out Vish from the water box. He tells that Vish wants to hear his love confession and asks her to get back to life. Bela asks him to tell once whatever he feels for Vish and asks him to see love power.
Vikrant says I love you so much Vishaka and asks her to come back to life. He says I will tell you 100 times if you want that I love you so much and asks her to return. Vishaka coughs. Bela says Vish…Vish asks him to say with love and asks why you are shouting? Vikrant asks her never to leave him. Fb ends. Vikrant says we thought to do ghost attack. Vish says Yuvi's heartbeat stopped when I came in front of him, and Rinki went to her death. She says she enjoyed when she was flying and they were shocked. Adi frees himself and thinks to go and tell Sumitra. Sumitra says I will kill you all. Vish says how many times and says you can't kill us.
Bela says we shall appreciate your confidence, you are dying and talking about killing us. Vish says this is overconfidence. Bela says you see the flying kite on the sky and don't see the human who is flying it. A FB is shown, Bela and Vikrant hear Sumitra planning to act and apologize in front of Bela and Vikrant and then make them fall down in the cellar. Fb ends. Vikrant says you fell down in our eyes. Sumitra asks where is Naagmani and says my soul will not leave my body until I get Naagmani. Bela says we know that you are greedy. Sumitra says you all are greedy. They are coming near Sumitra and the mirror breaks. Bela says the fire was in one mirror only and you saw it in every mirror. She says we didn't do this to kill you. Adi comes there and thinks where is everyone? Mahir thinks if Adi will take my toy car. Bela says we will not kill you until you return our safekeeping. Sumitra says what I have? Bela says naagmani is with you.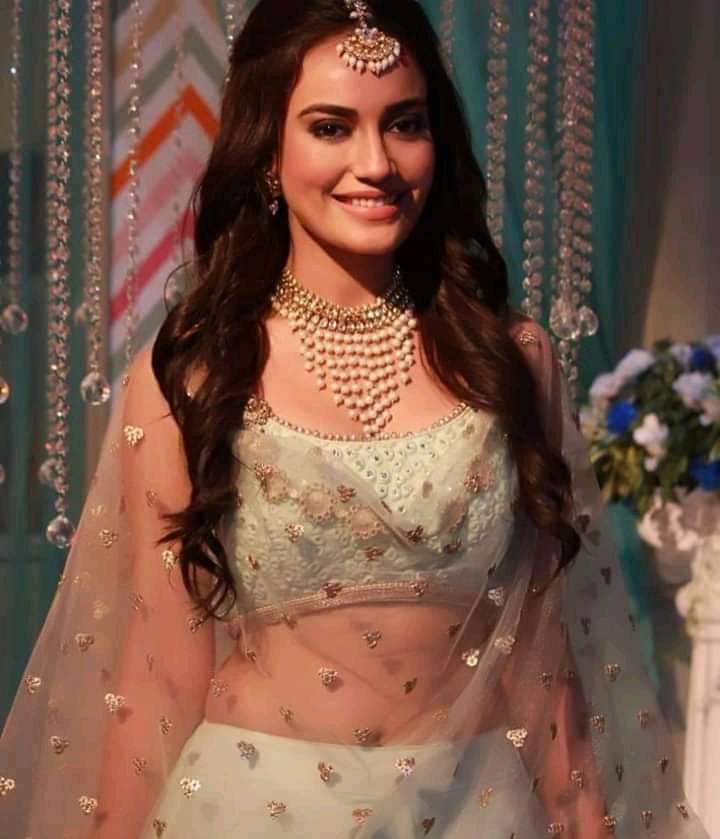 NEXT EPISODE: Bela tells Mahir that when Naag and Naagin chose a human as their life partner then they promise to be with them for all births. She says when you were with me, I used to feel complete with you and says I love you truly. Mahir says I love you, Bela…He kisses on her forehead.
Content created and supplied by: [email protected] (via Opera News )
Opera News is a free to use platform and the views and opinions expressed herein are solely those of the author and do not represent, reflect or express the views of Opera News. Any/all written content and images displayed are provided by the blogger/author, appear herein as submitted by the blogger/author and are unedited by Opera News. Opera News does not consent to nor does it condone the posting of any content that violates the rights (including the copyrights) of any third party, nor content that may malign, inter alia, any religion, ethnic group, organization, gender, company, or individual. Opera News furthermore does not condone the use of our platform for the purposes encouraging/endorsing hate speech, violation of human rights and/or utterances of a defamatory nature. If the content contained herein violates any of your rights, including those of copyright, and/or violates any the above mentioned factors, you are requested to immediately notify us using via the following email address operanews-external(at)opera.com and/or report the article using the available reporting functionality built into our Platform See More