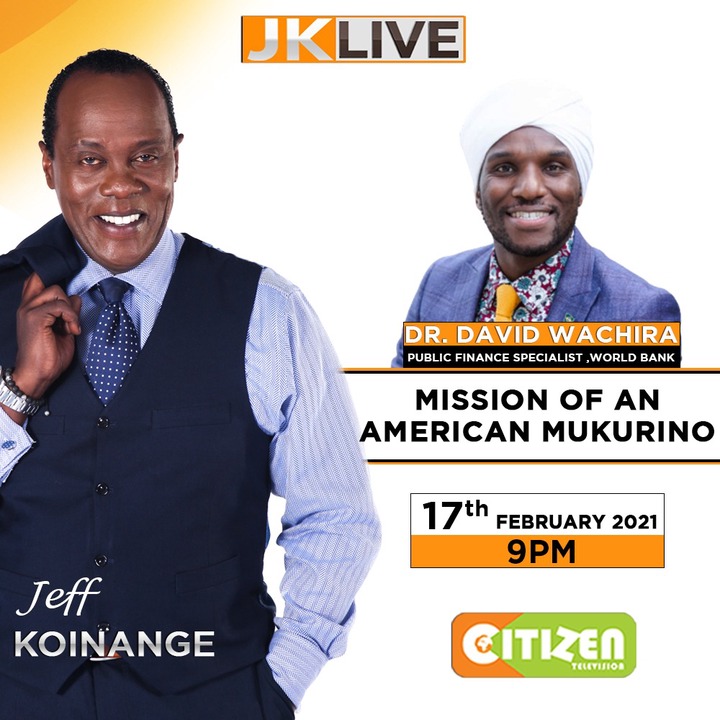 Jeff Koinange hosted David Wachira the only Mukorino working in the World Bank, in the famous Wednesday evening show on Citizen TV, the Jeff Koinange Live (JKL) show.
It was an evening of inspiration from the young man who managed to get his PhD at the age of 27, before getting a job with the World governing body.
During the show, the young man narrated his encounter with the Kenyan government officials, who mistakenly turned him to a waiter.
He narrated that after arriving for the meeting, he choose to fix himself a cup of tea, and it is in the process that one of the government official walked in.
He said that the guy asked him for a cup of tea, and he offered to give he the one he was fixing for himself, as soon as he had done that, another walked in and asked for coffee.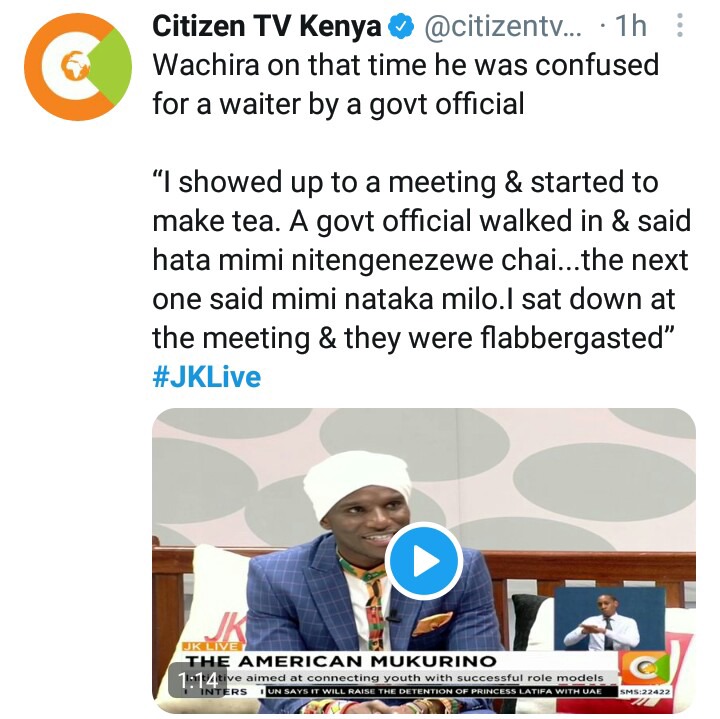 After fixing the two their cups and having one for himself, he walked back at the table for the meeting, and left the two government officials astonished, after learning that he was the guy from the World Bank.
He said to cool things off, they said the country needs more people like him, this even caught Jeff, and he could not hold his laughter, as he had to let it off.
Content created and supplied by: Mwanahabari (via Opera News )