In one of the most interesting and touching stories in the teaching fraternity, the deputy president Hon. William Ruto's wife, Rachel Ruto and her fellow school allumni has touched the heart of their former teacher, Mr. Olasya by giving him a car gift.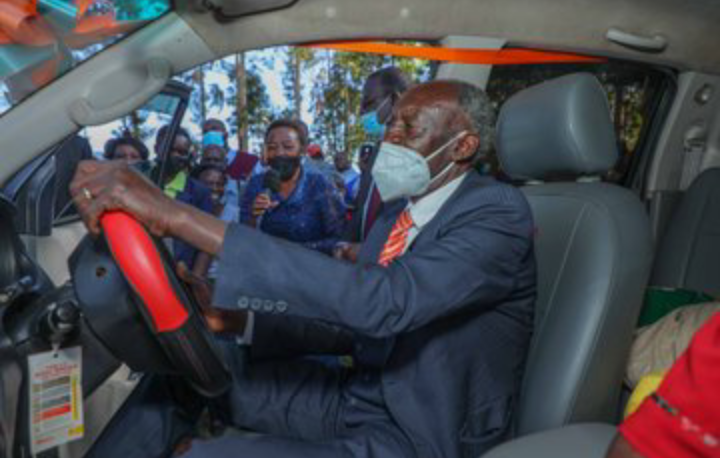 Pegged on his performance and his role during their days in school, the alumni claimed that he was firm, stern and a role models del to many since he helped them to shape their future to where they are today.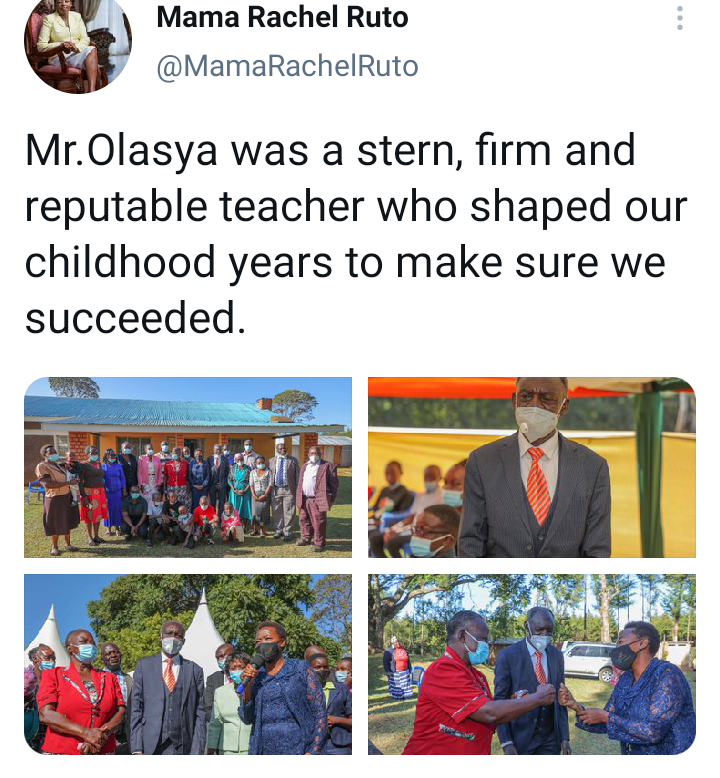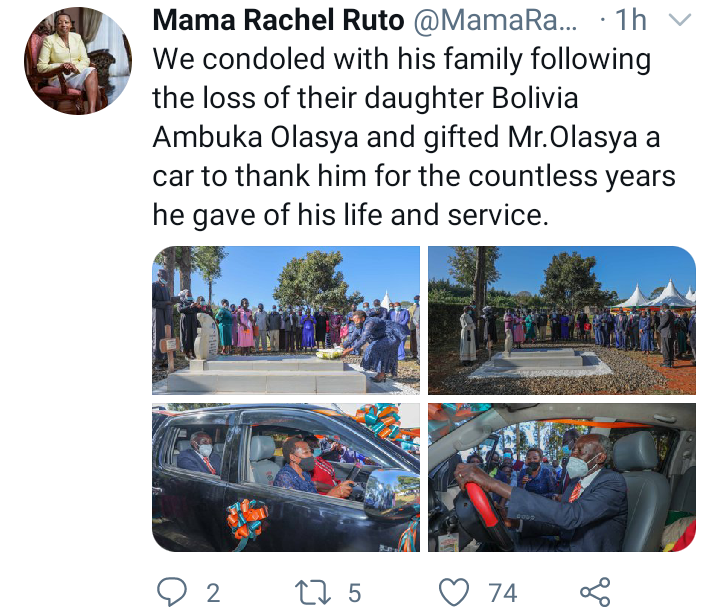 The information was released by the deputy president's wife, Rachel Ruto using her official Twitter handle, where she posted the photos of Mr. Olasya receiving the car, as well as driving the lucrative car.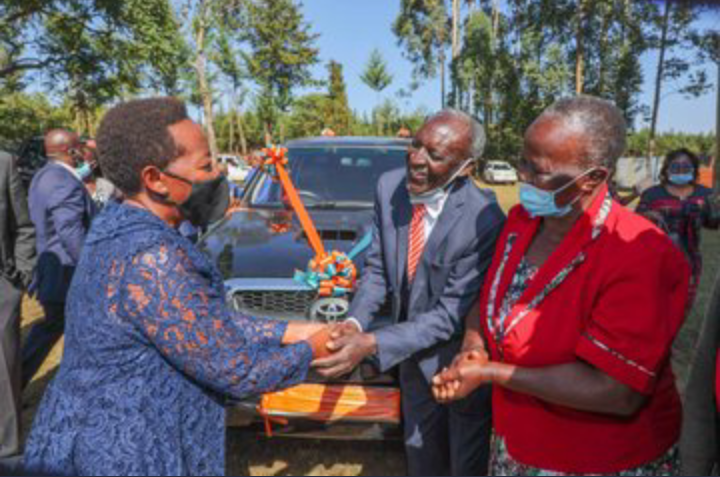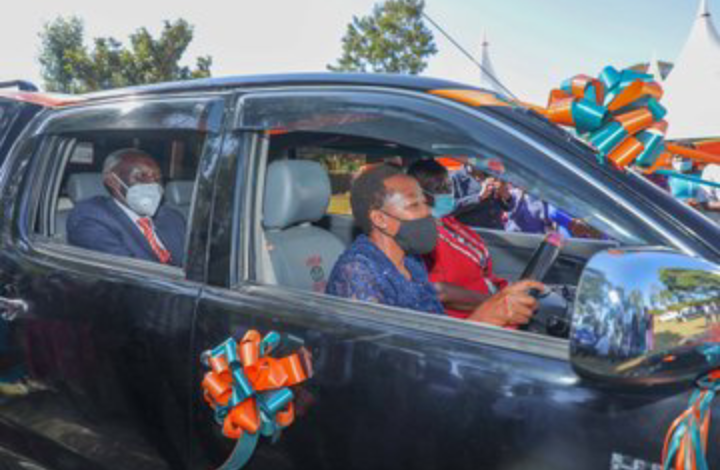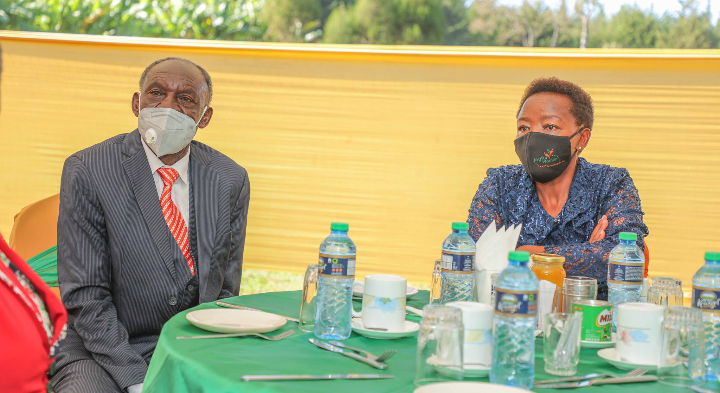 "Mr.Olasya was a stern, firm and reputable teacher who shaped our childhood years to make sure we succeeded," Rachel Ruto Tweeted.
For this and more news on your favourite politician, celebrity and musician, follow this page and always feel free to leave your comment.
Content created and supplied by: Ndings (via Opera News )