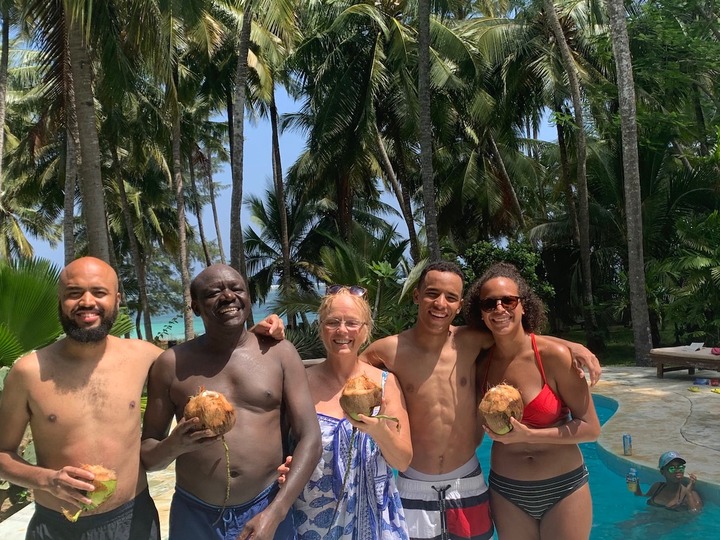 Photo: Mukhisa Together With Family at Diani Beach Last Christmas
Dr. Mukhisa Kituyi became a public figure immediately he declared his 2022 presidential bid, everyone now wants to know what goes around his personal life to gauge his capabilities. This has necessitated the writing of this exclusive article.
Mukhisa Kituyi is married to Ling Kituyi, a woman he met while in school studying. Ling is from Norway though she speaks fluent Bukusu and Swahili. She works as head of staff and we'll being for the United Nations in Switzerland. She is also a high commissioner for UN refugees.
She and Mukhisa are blessed with 3 Children. Their first born Sitati Kituyi is the co founder of African Stick photo that deals with Collection of online photos across Africa.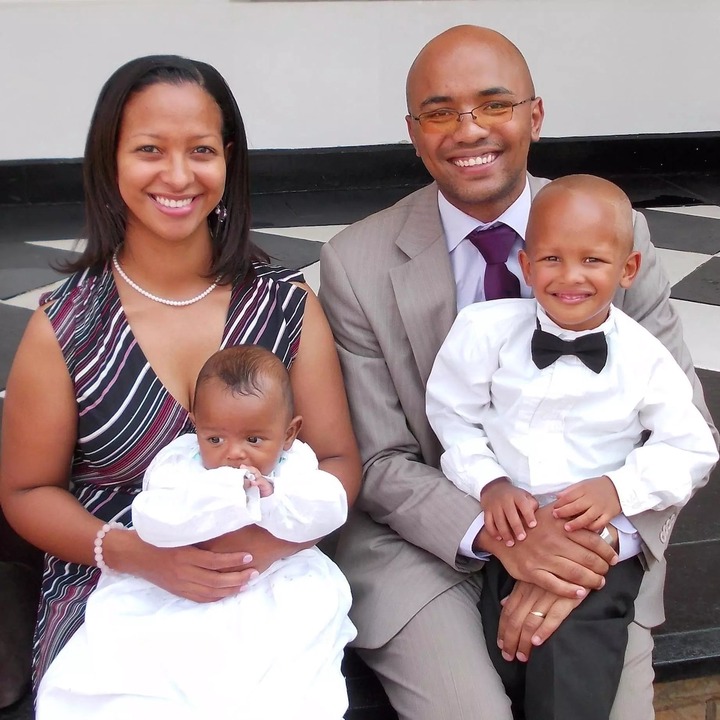 Photo: Sitati Kituyi with Family
Second born Laila Mayilila posses an undergraduate degree in public health policy and a degree in Psychology from from King's University in London.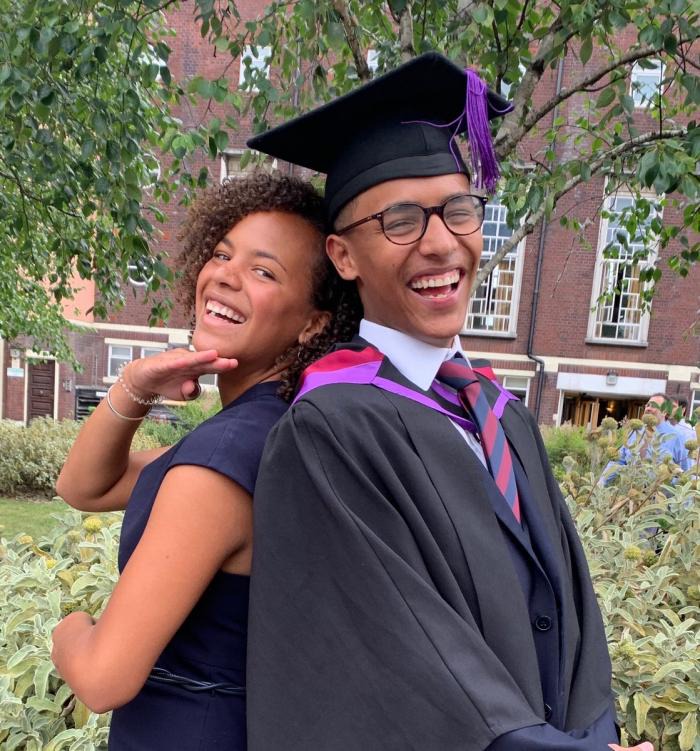 Photo: Laila with Thor Kituyi
The last born Thor Masasule recently graduated from Portsmouth University with a degree in Mechanical engineering aged 22. He recently moved to England where he is expected to begin competitive bike cycling.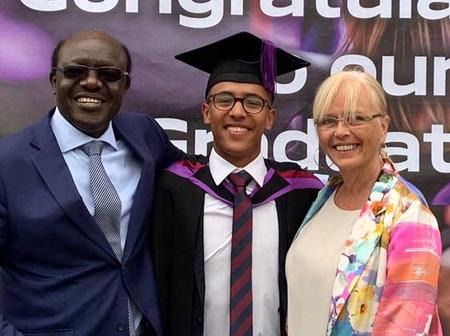 Photo: Thor Kituyi at his Graduation
Mukhisa's lost his first born in 2015 Masakari Kituyi to prolonged Cancer. He was aged 30. During his funeral Mukhisa regretted denying his son an opportunity to fully undergo Bukusu circumcision ceremony.
Also during the funeral, Mukhisa took time to appreciate the role his wife has played in his life stating that she is the source of his Motivation and strength. This beauty queen might your next first lady.
Content created and supplied by: DailyDigitalJournal (via Opera News )