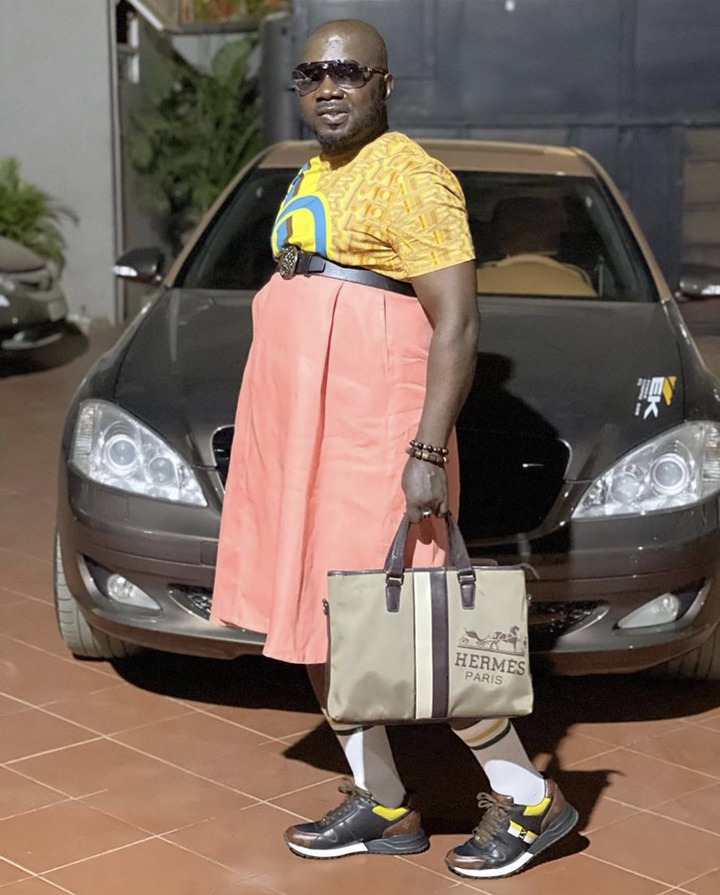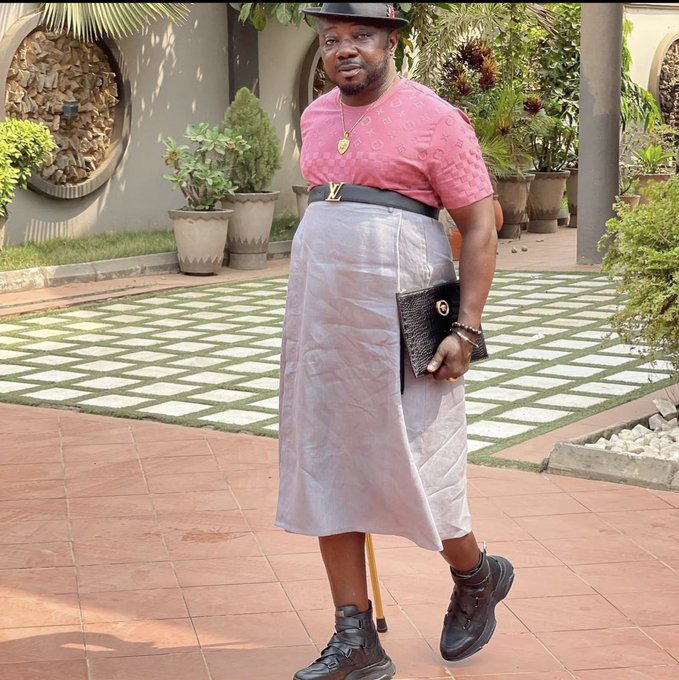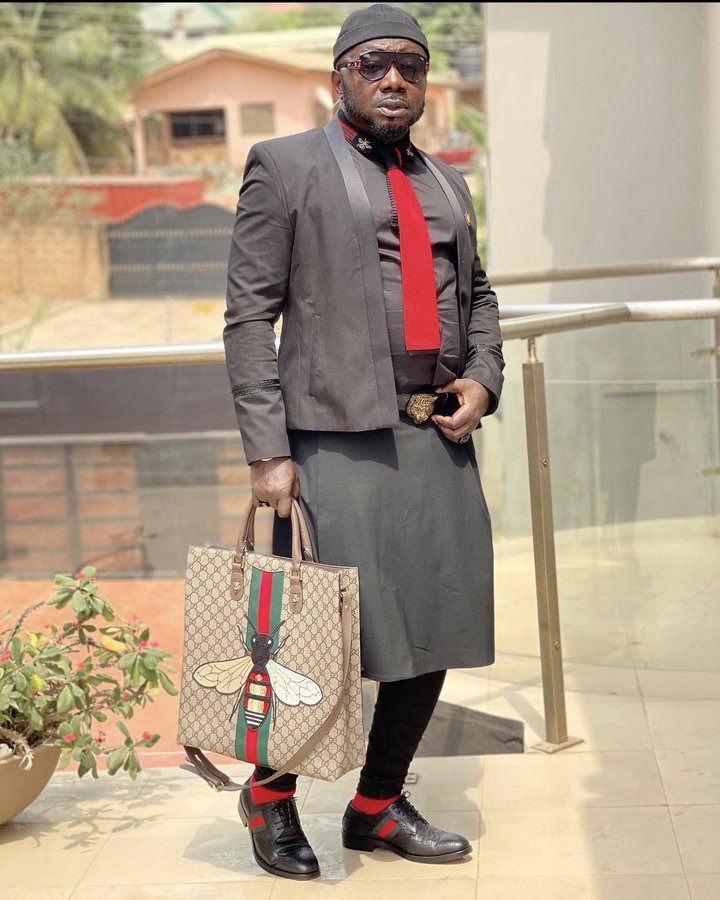 A fashion designer and prominent business man in Ghana has set tongues wagging in many social media platforms after stepping out in completely feminine clothing. The flamboyant designer is seen rocking high waist skirts and handbags which many consider a little too insane.
"Somebody stop that man for real" ,a social medial user is quoted registering shock over the choice of clothing the designer decided to wear.Others accuse him of copying the west culture to their bemusement,while some poked fun even questioning his sexual orientation.
While he continues to face criticism and mockery from many quarters,other social media users feel he is a brave man,for going embracing culture diversity and going a step ahead in choosing a catchy marketing strategy for his clothing line.Maybe if he was in the West,his business would rake huge profits in hours.
Being the 21st century, i think Africans should be more accommodative of other people personalities,perceptions among many other deeds considered "vices" by the society.
All the best of success for this businessman in his field of work.
Content created and supplied by: TeeGitonga (via Opera News )