Same....Yeah you thought she was gay after her "hope my kids won't be judged for being LGBTQ" which I have no idea she knew will happen but now she is going out and not with a girl, no, a boy she has a boyfriend.
Anita is the A story on Edgar Instagram stories. The TV queen who was celebrating her birthday in the course of the week showed off her boyfriend, new boyfriend and that's why she has the limelight on her.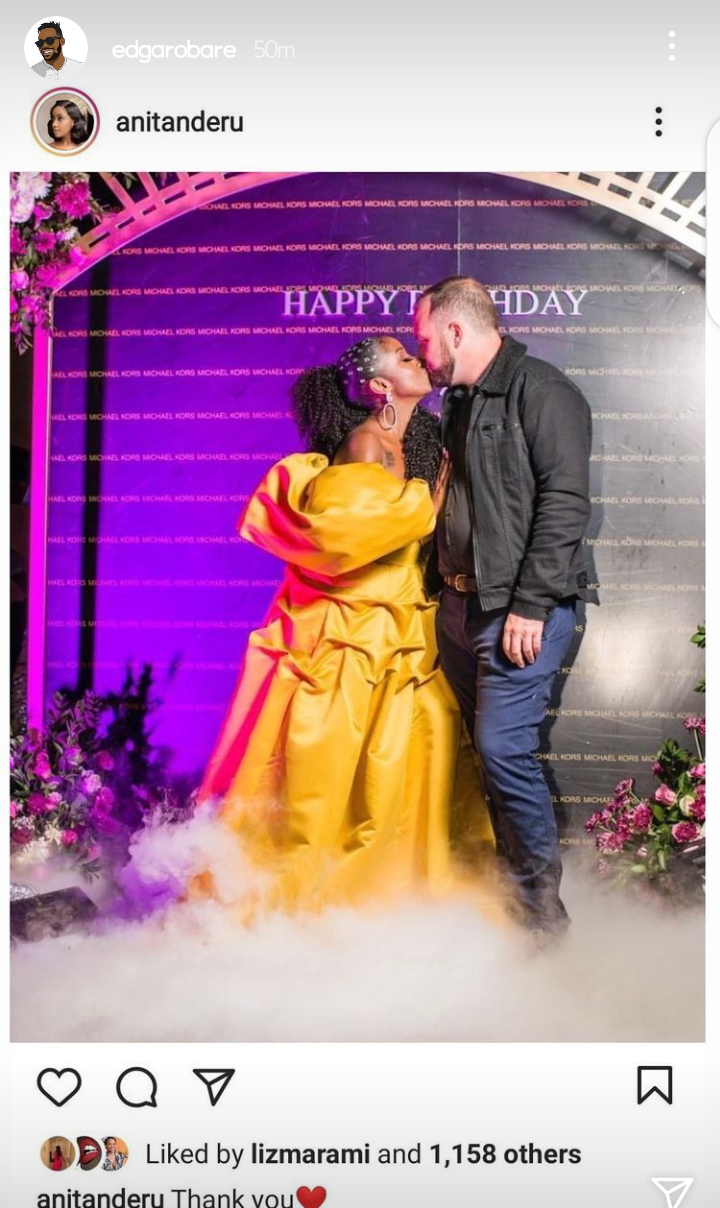 "how do you know they are together?" Was Edgar first question an expected after a correspondent bragged of having tea on Anita and that her tea was mzungu boyfriend flavored, "Si wanna kiss..."
Anita Nderitu who came out early this year slamming all that were criticising her for being a proud member of LGBTQ also happens to have dated another guy, Sunmangram' for seven years but you know what they say this is NAIROBI anayekupea?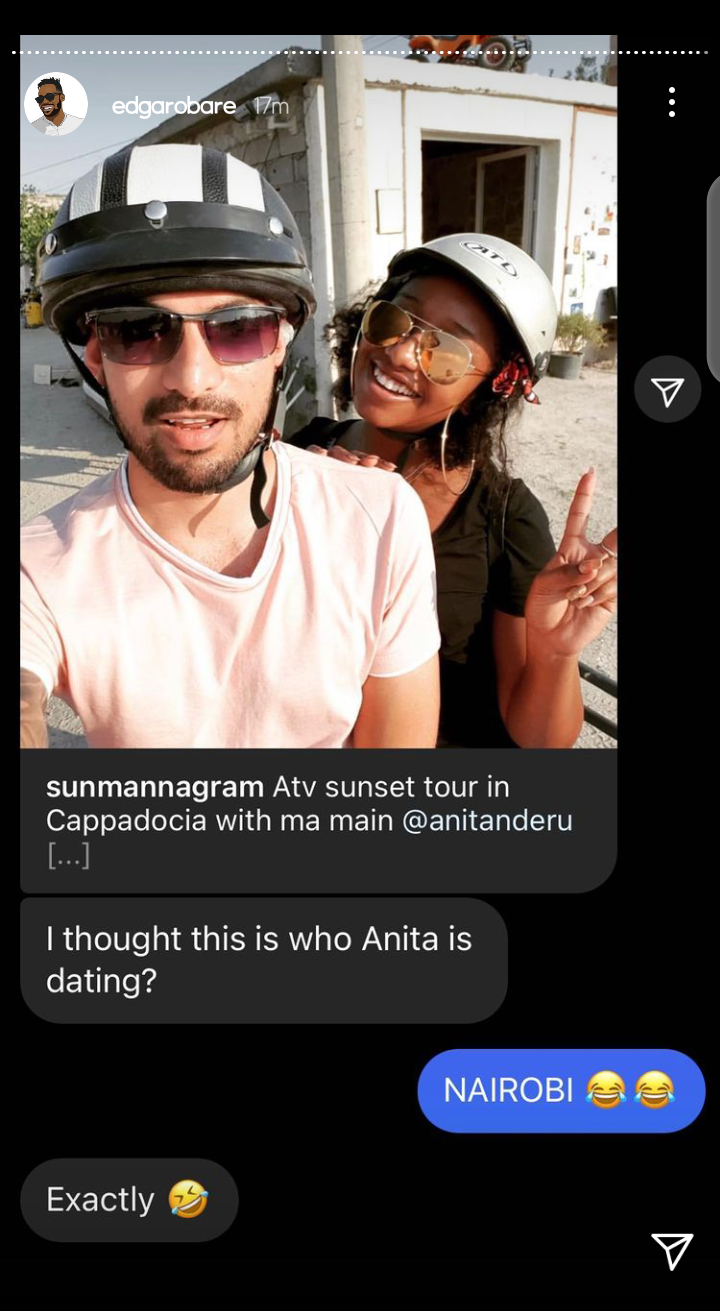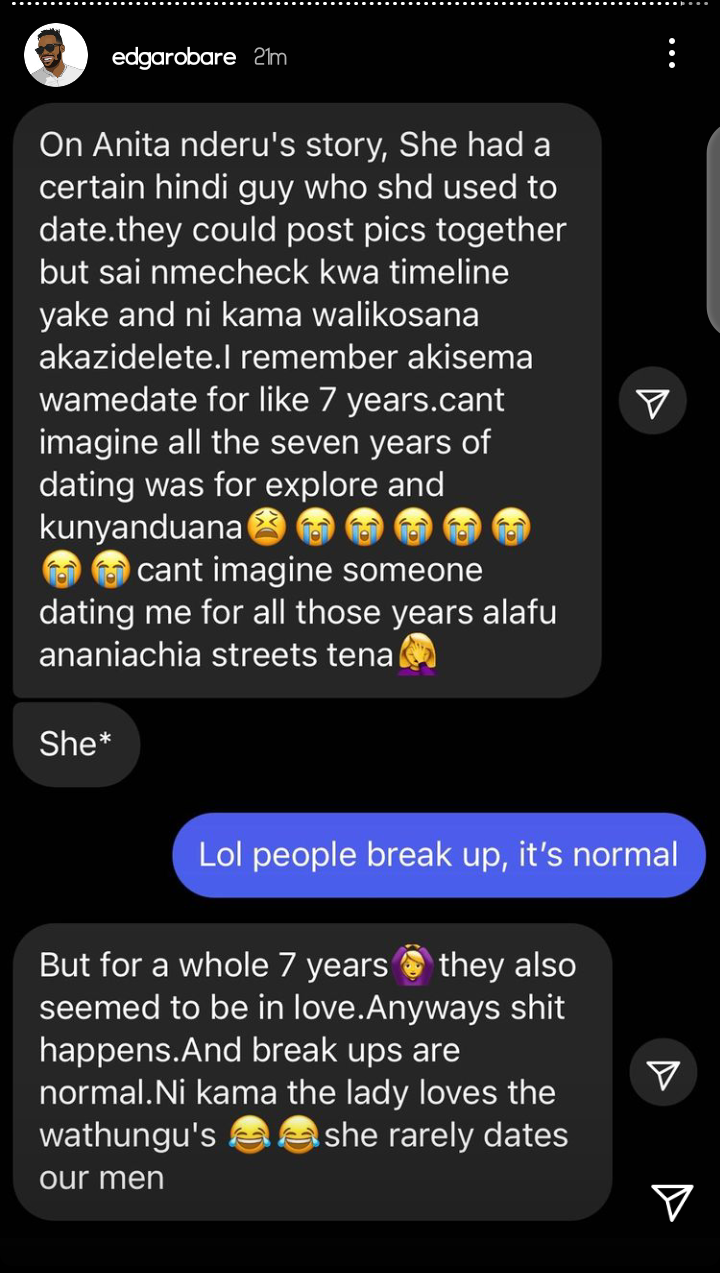 Images are a courtesy of Edgar Obare Instagram stories.
Content created and supplied by: fortune_omosh (via Opera News )