A touching story of a man who decided to stay by his son's side despite suffering from autism has left many reacting.
Sharing the story on Facebook, Ndungu Nyoro explained that Konye and his father have been living just as a family of two. Konye is a special son living with autism. He was left by his mother under care of his father when he was a very small boy. Konye's father decided to act as a mother and a father at the same time.
Konye's father used to lock him up in a house to go and hawk some wares in the streets. This was his source of income and the little he got could help them get food and pay rent too.
Ndungu and his colleagues visited the family. They decided to open up a small business which helps Konye's father earn a living. The two decided to visit Nyoro and promised to keep the small business, a thing that has left Nyoro happy.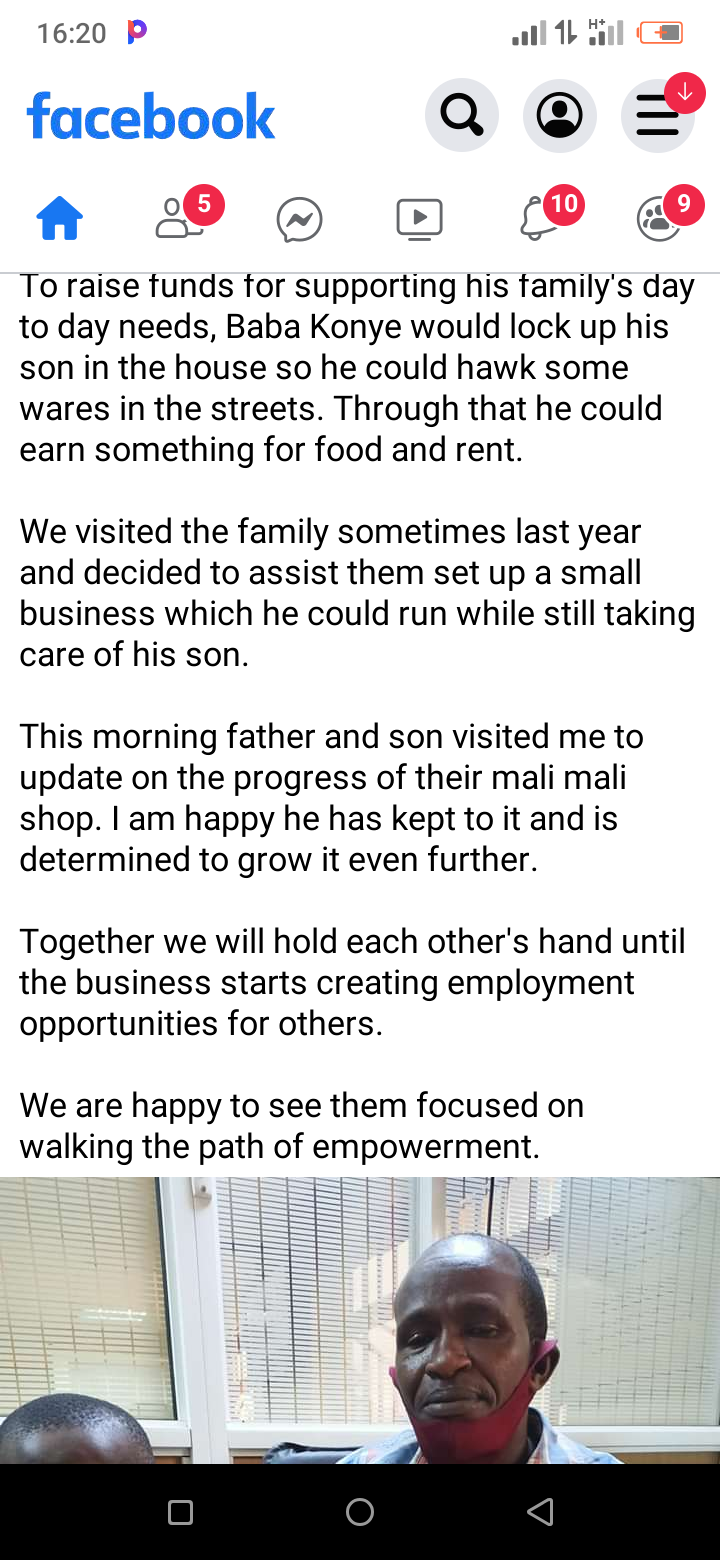 Screenshot of the post on Facebook by Ndungu Nyoro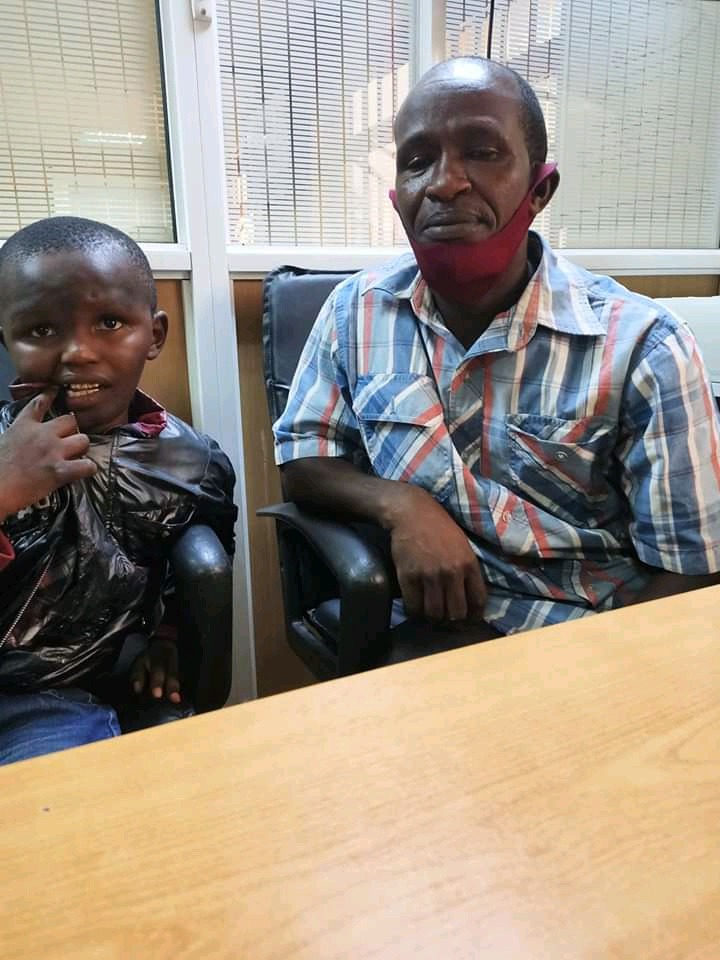 Konye and his father
Kenyans have been amazed with this story as they thanked God for seeing Konye and his dad through the hard times. They also described Konye's father as a gentleman focused in his business.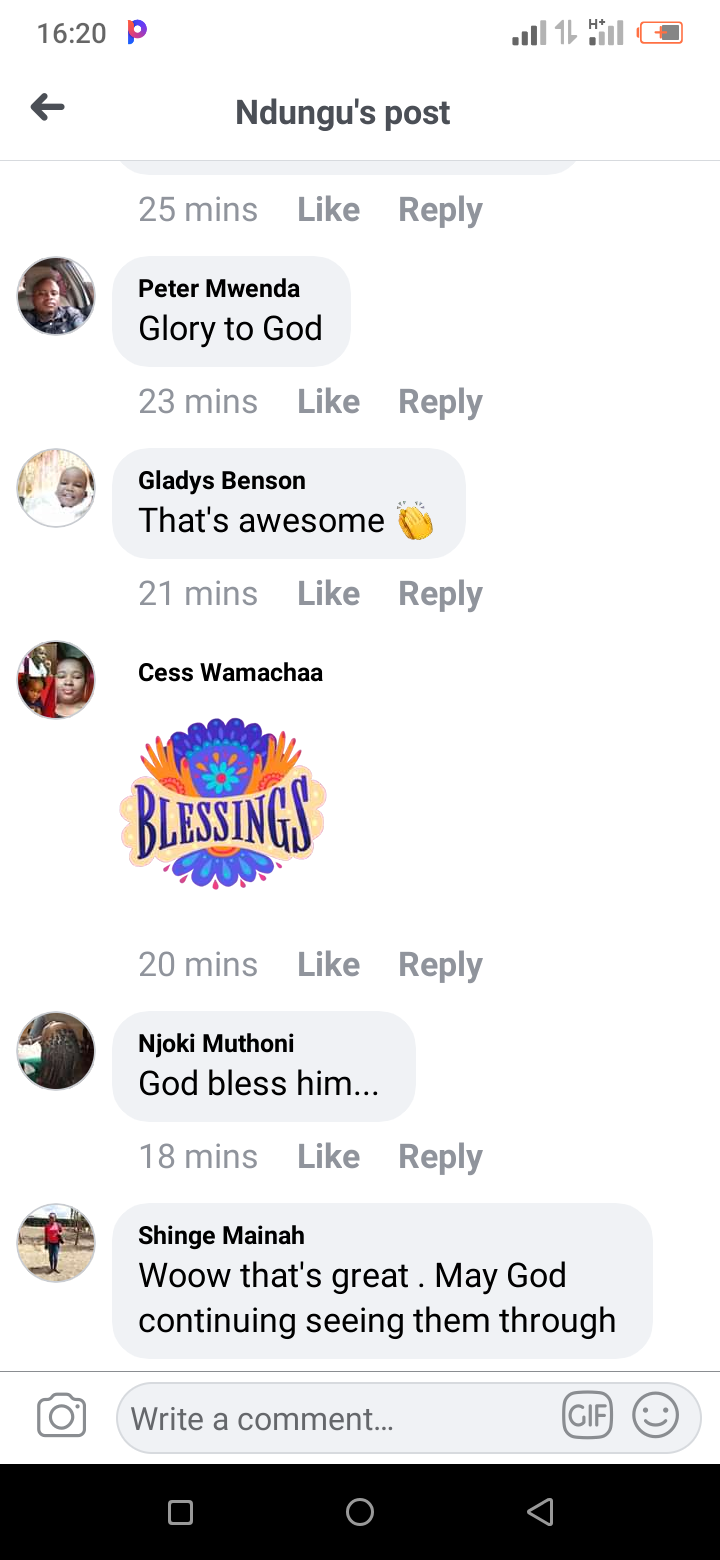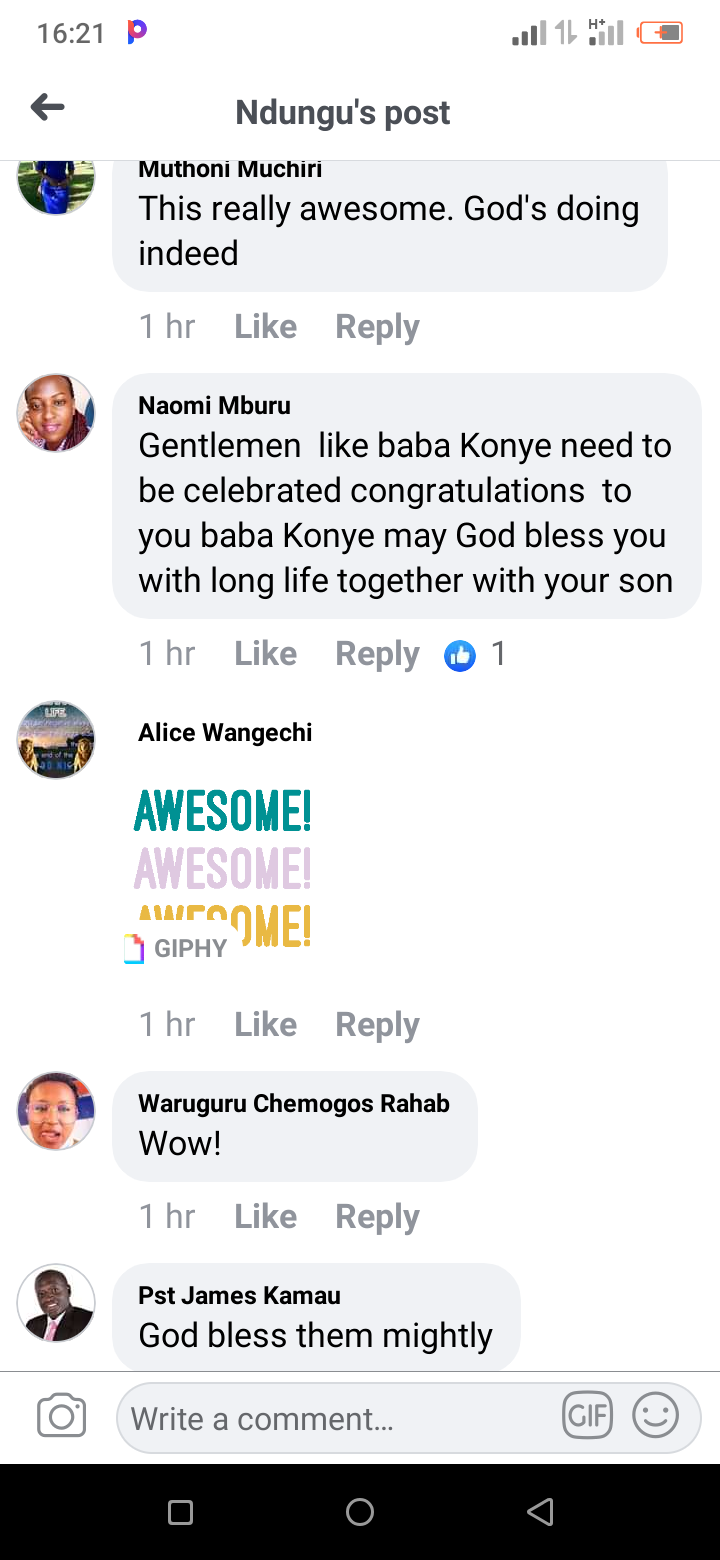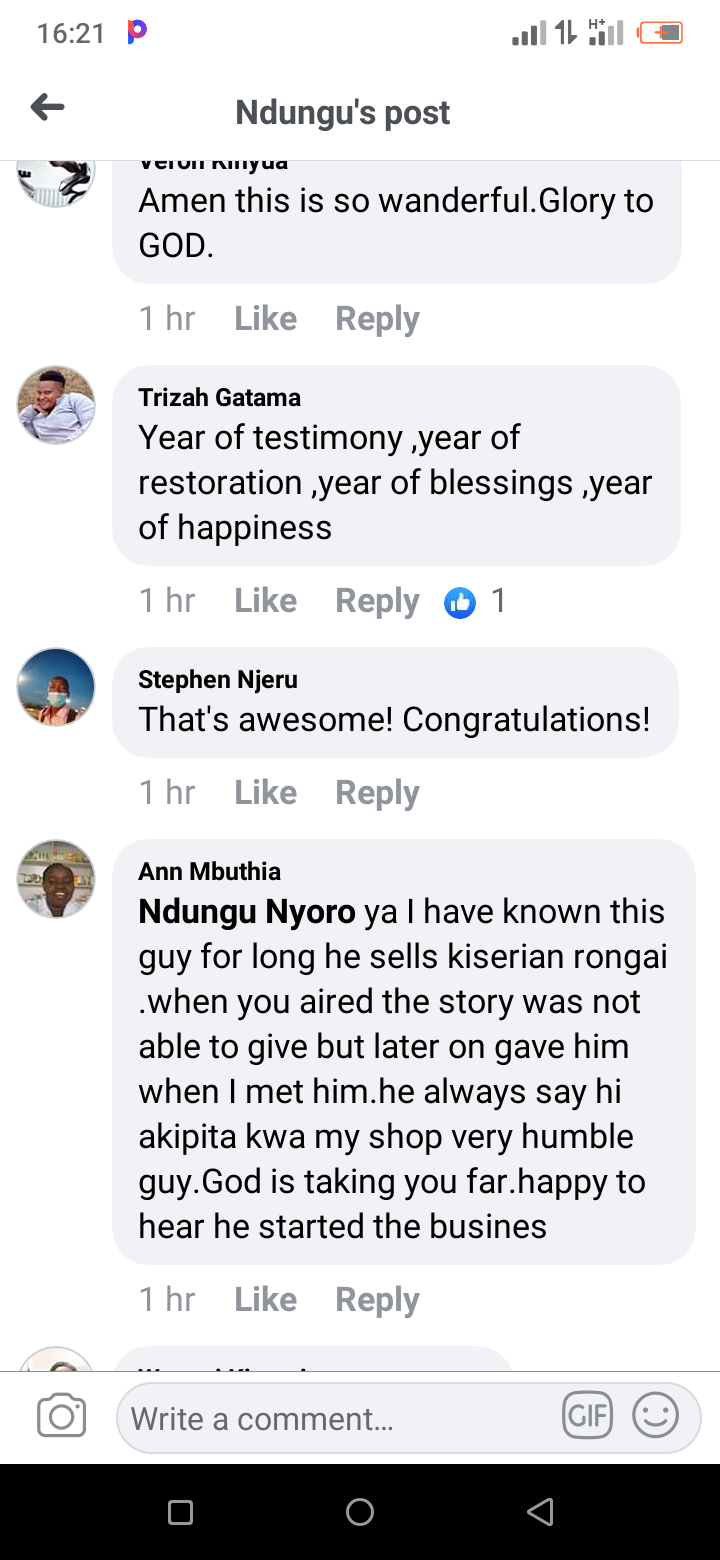 Screenshots of Comments
Konye's father is a symbol of men who decide to always stay by their children despite the challenges. May God bless him abundantly.
Content created and supplied by: Olusabeti (via Opera News )