The long anticipated fight between Erick Omondi and Kaligraph Jones finally came up. The two have been having almost a month of preparation for the big fight that happened at Kenyatta university. The fight which allegedly followed the covid 19 protocols had no audience. The match was organised by one of the Lotto companies in Kenya. The fight was in a bid to raise funds to be channeled to a charity project by the company.
For the entire period Erick Omondo has been showcasing his ability to rough up Kaligraph Jones. He went as far as showing the coffin that he was to use to burry Kaligraph after the fight. Although it is an alleged an game, many people had to believe that indeed it was a real fight.
On a video uploaded to You tube by Erick Omondi. The self proclaimed president of Comedy in Africa was knocked down three times by Kaligraph Jones. Kaligraph Jones was then announced the winner of the fight.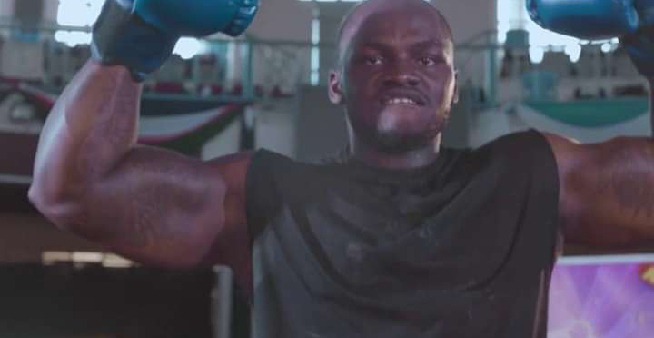 Watch the full video in the link below,
https://m.youtube.com/watch?v=eiJn4ZXkTLM&feature=share
Content created and supplied by: Handcheque (via Opera News )