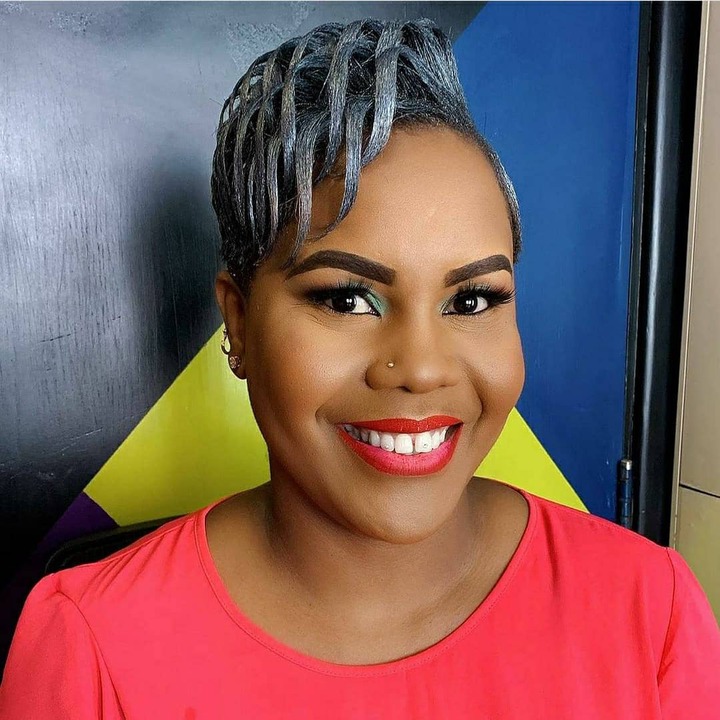 Sassy and polished Swahili news anchor Jane Ngoiri who lately resigned from Nation media group is in celebratory mood this valentine after she added one more year to turn 37.
Taking to her Twitter handle, the presenter was impressed by God's blessings upon her life intimating that for sure that aged looked good on her.
She further thanked the maker for grace and mercy in the long journey that she is still underway.
" I thank God Iam 37, sweeps around the sun and leaving a good healthy life. I reflect on the journey so far I thank God for his grace and mercy and another year of my life. here's to another trip around the sun. #37SureLooksGoodOnMe# HappyBirthdayToMe". Jane wrote in a post on Twitter.
Following her willful age disclosure, Ngoiri joins the list of few women moreso celebrities who don't have issue with sharing their age with anybody who cares.
Her exit from NTV left many of her fans in disbelief while speculating her next destination.
Upon her exit she cited that personal reasons made her resign. She however failed to divulge more details only adding that she will be focusing on some personal projects.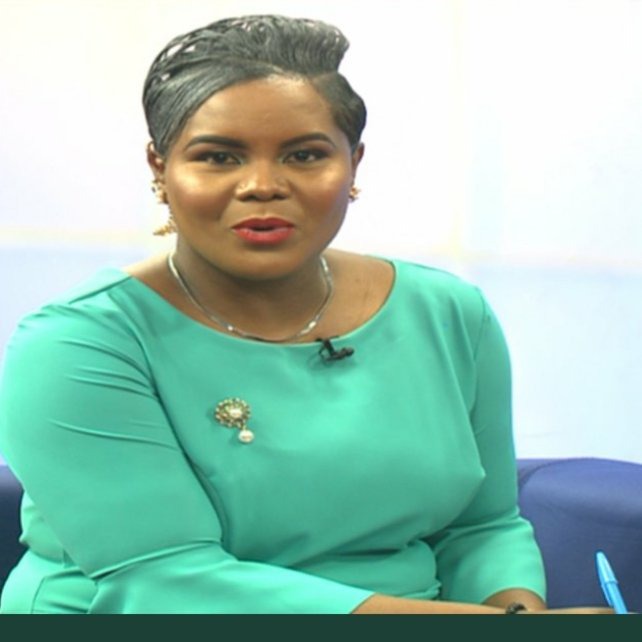 Apart from anchoring in her career in media industry, Ngoiri has also done notable accomplishments that have gained traction online among them being Sisters of Death and Nairobi's Bum Enhancers.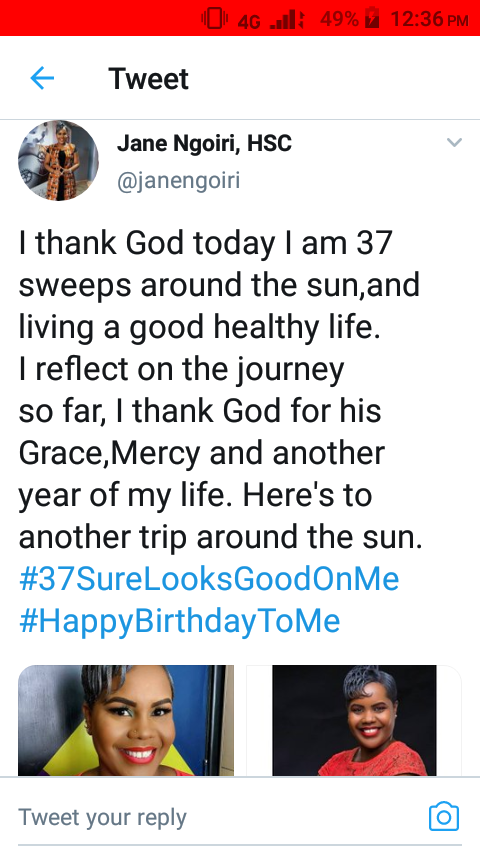 Content created and supplied by: Isaac_Adungo (via Opera News )