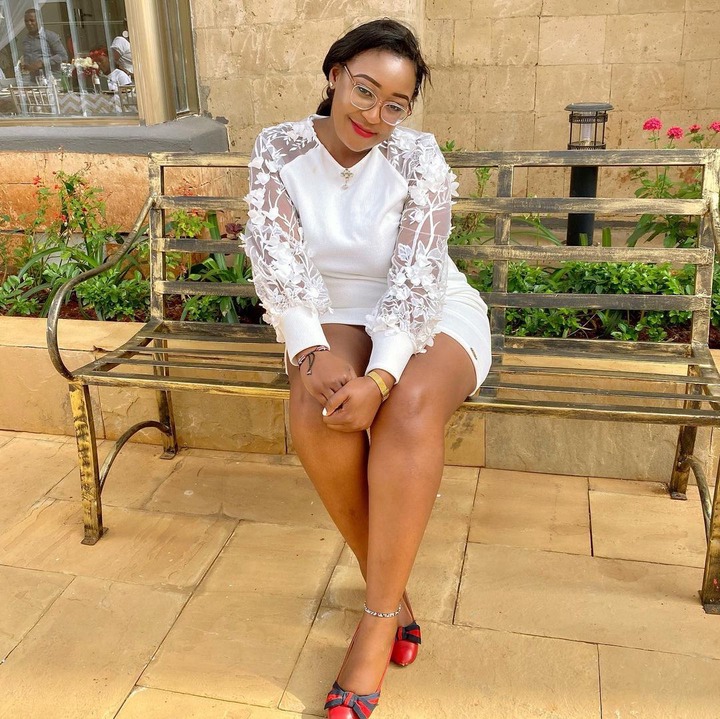 Betty Mutei Kyallo. [All Images | Courtesy]
Renowned media personality Betty Mutei Kyallo has been making major moves recently as she expands her brand and venturing into various businesses.
The Flair by Betty Saloon and Spa CEO just opened a new executive Barbershop dubbed After Shave By Flair and she does not seem to stop there after her recent announcement.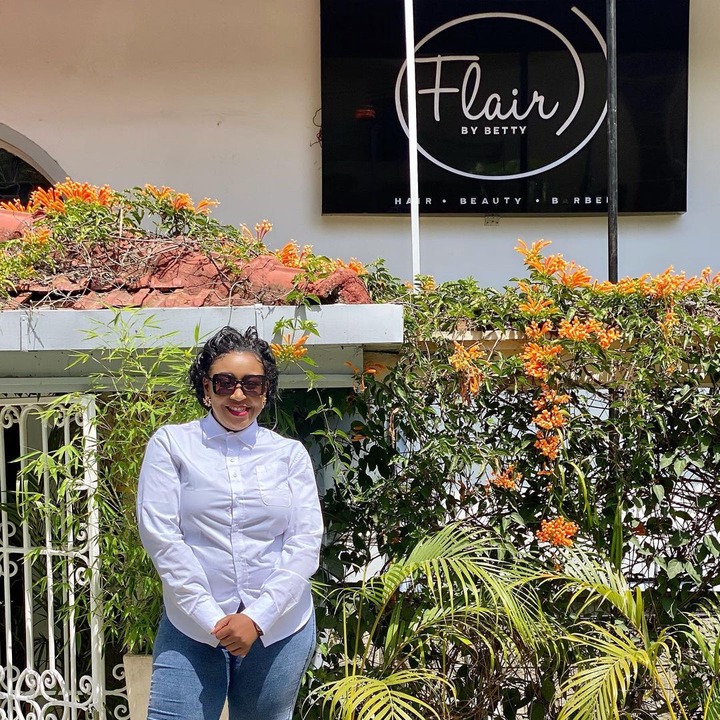 Betty just took to her official social media account and posted a series of photos as she signs some documents which seem to be for her next new project, 'BK Closet'.
''Guys I just signed a BIG ONE! God is Real. God is GREAT! #ComingSoon... Excellence only.'' Betty Kayllo posted on her official social Instagram account.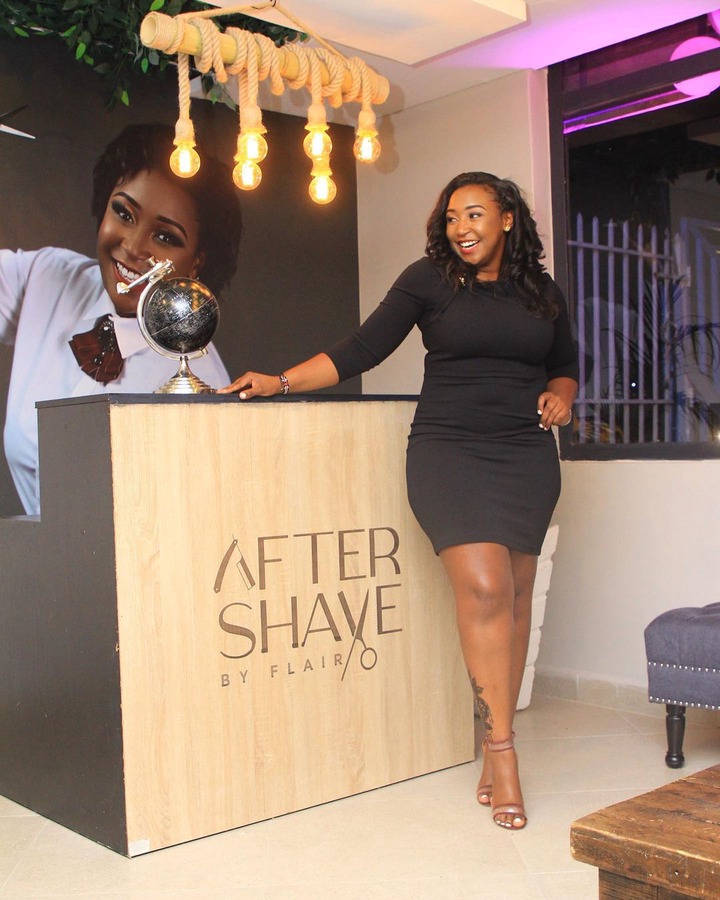 This has been welcomed by her fans and one individual, NTV the Trend show host Amina Abdi Rabar was quick to send a message of love and blessings to the now-former K24 News Anchor.
''Yoooo!!!!! Let's go MashAllah 💯💯🙏🏽.'' Amina Abdi posted on Betty's timeline.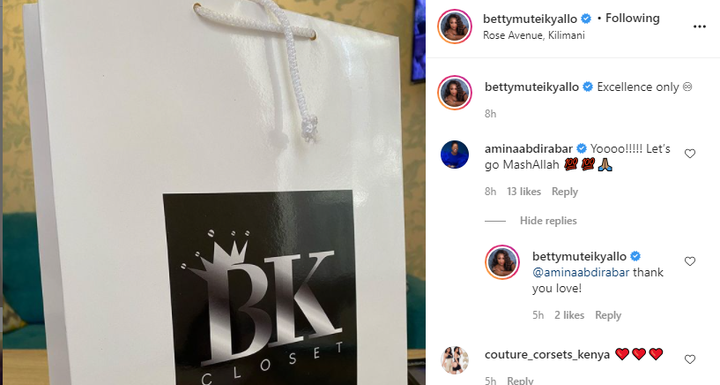 With lots of love, the mother of one replied thanking her.
''@aminaabdirabar thank you, love!.'' Betty replied to Amina.
Fans who have seen Betty grow since leaving the mainstream industry could tell that she is not stopping for less as she is making great strides in the Business world.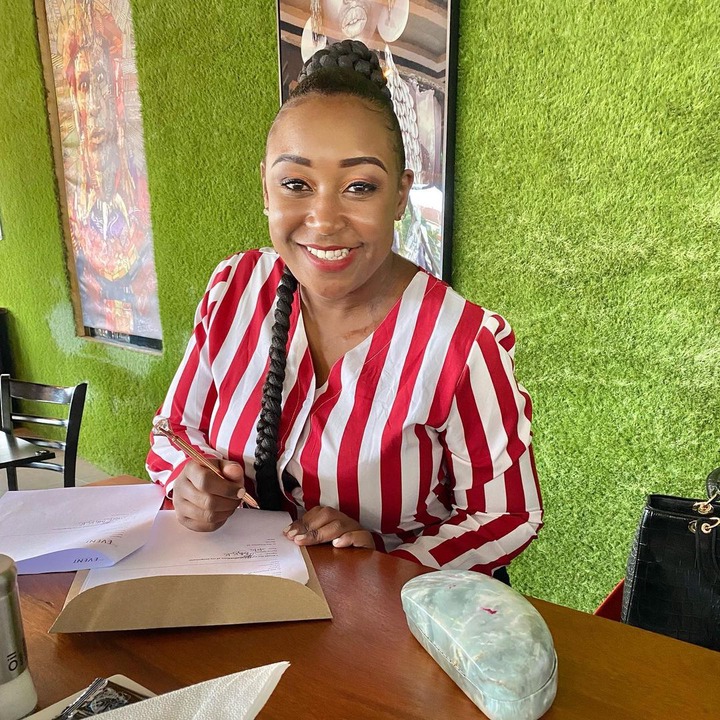 Here are some of the assorted commentaries posted by fans online.
Julie Kariuki, ''Keep going girl❤️, continue inspiring us.''
Herman Kimani, ''Now you'll need a bigger drawer for those contracts, kweli first world problems. 😂.''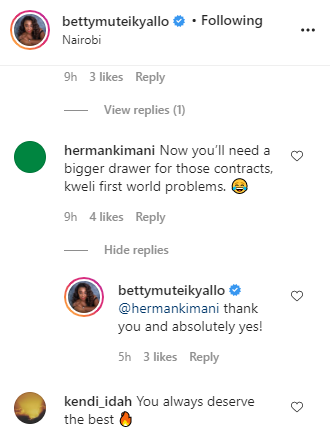 Chiku Fatuma, ''Congratulations dear I love your move u really inspire me bk nakupenda bure......😘😘.''
Shiku, ''Betty believed in herself enough for the world to believe in her. It all begins with you.''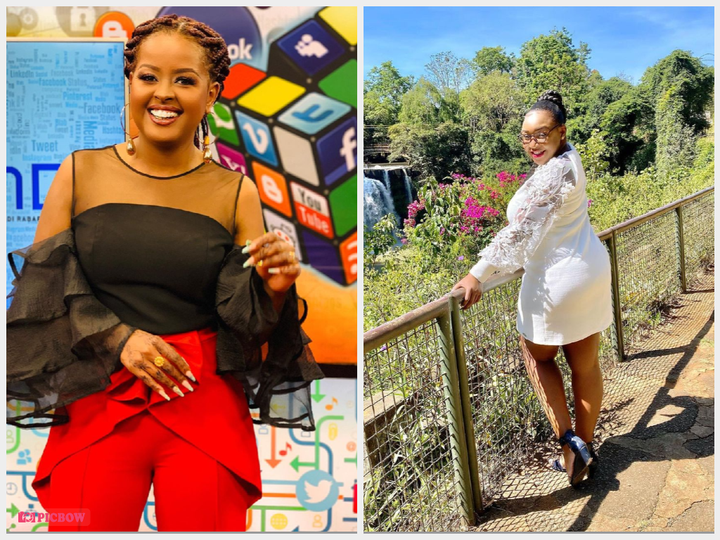 Njue, ''Now this is what we call progress... hyo ingine ya kuvalia nguo fupi tu ndio kuna shida.''
Sia Choco, ''Ii mwaka tumesema Niya kuomokaaaa😊😊 congratulations BK.''
Content created and supplied by: KiprutoCollins (via Opera News )