If you have watched Auntie Boss, then you have met with one character named Silprosa. Her real Name is Sandra Ndacha and she is blessed with a Plus size body.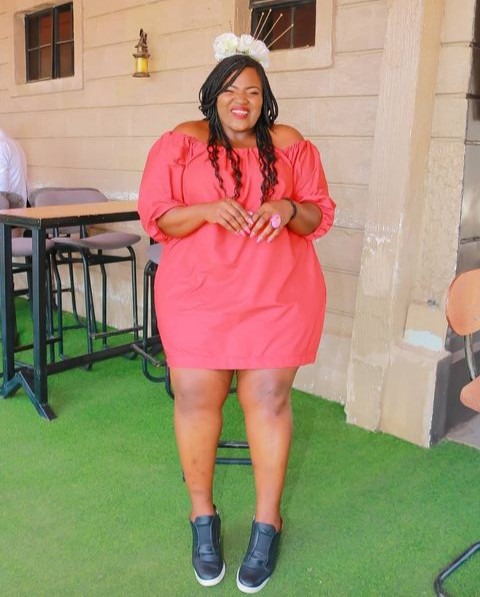 At a live confession on Jalang'o TV, Sandra confessed that people have mocked her on various times due to her heavy weight but she has constantly ignored.
Below are some photos of Sandra as obtained from her instagram account.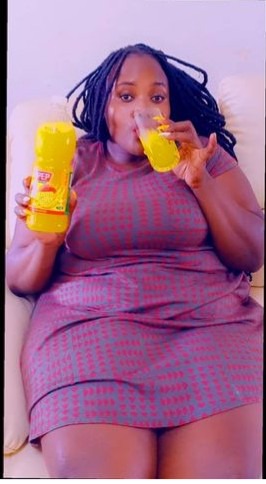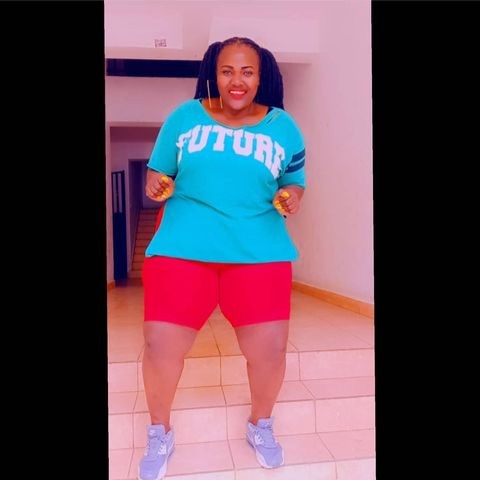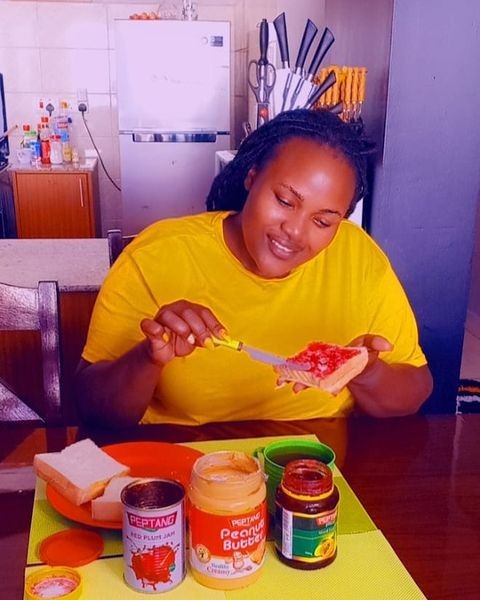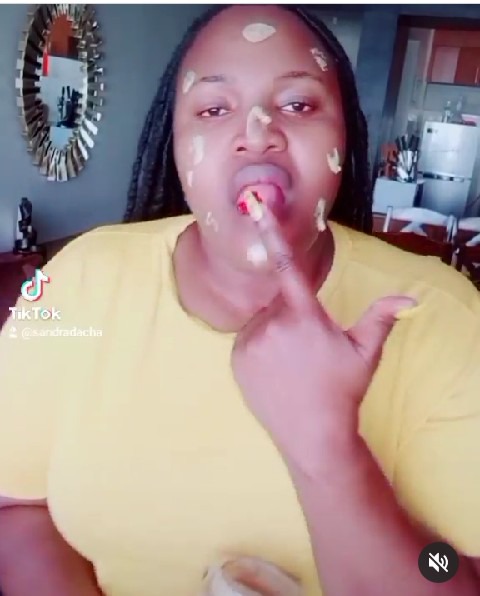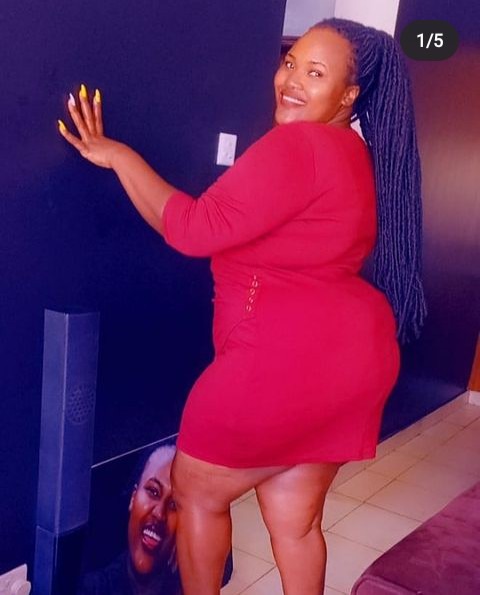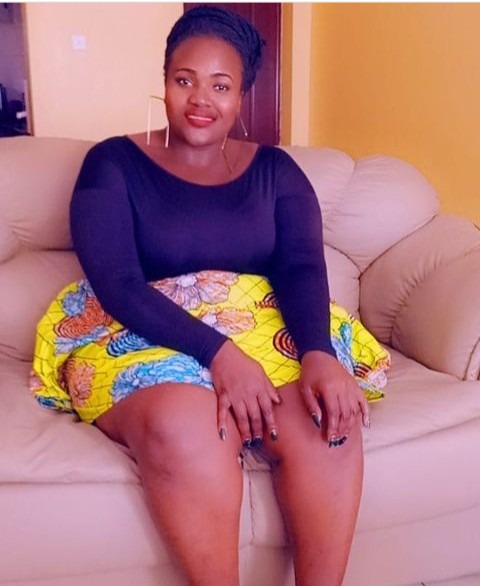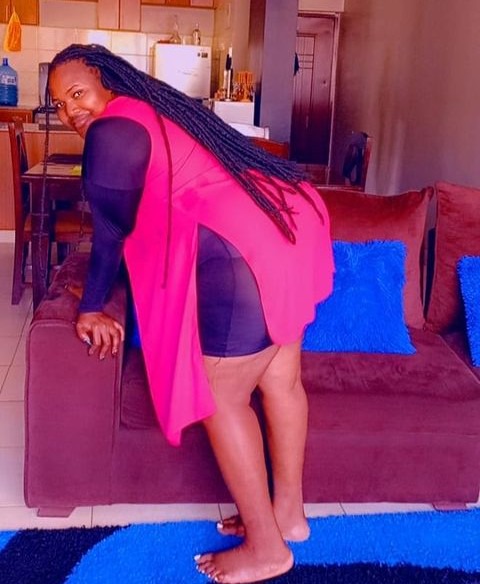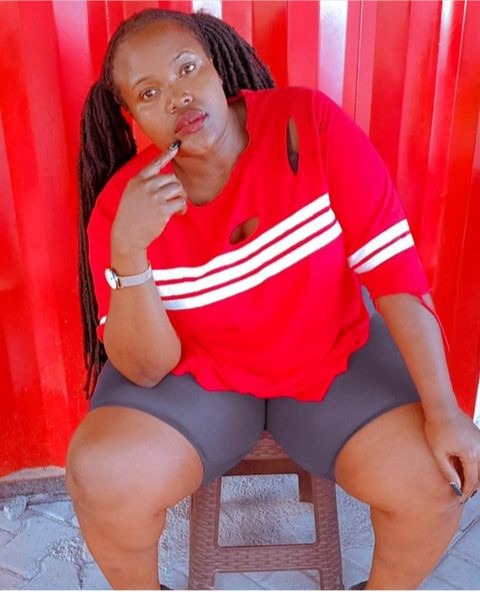 The actress who onced worked as a hawker and did menial jobs before landing her role on the screens, admits that she cannot date a broke guy since she comes from a very humble beginning.
On her Instagram account, Sandra sends a message to people who look down upon her and maybe frown her due to her weight.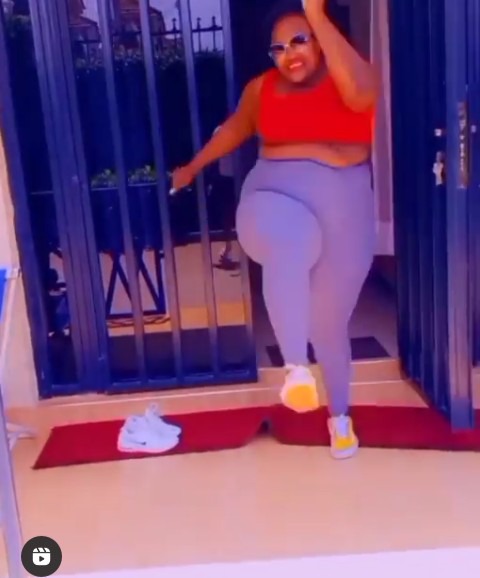 Photo: Screenshot of Sandra's Video
While posting a video as she does some jumps and body exercise, she wondered out aloud, "But why would you be bothered by my FAT? Did I borrow some from you?"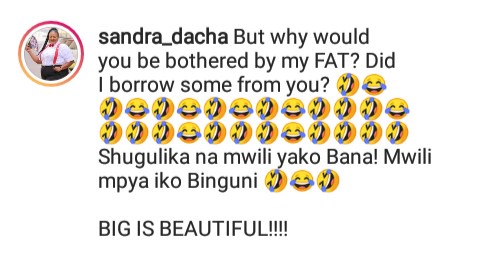 This message was obviously made for the people who have been Question her weight as though it belongs to them.
Her followers were in support of her statement as can be seen from their comments.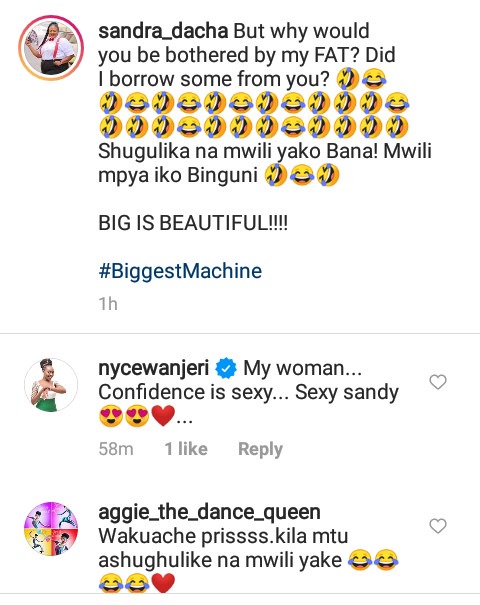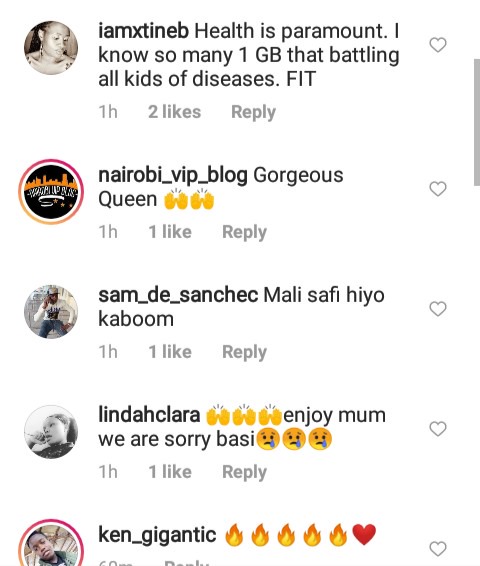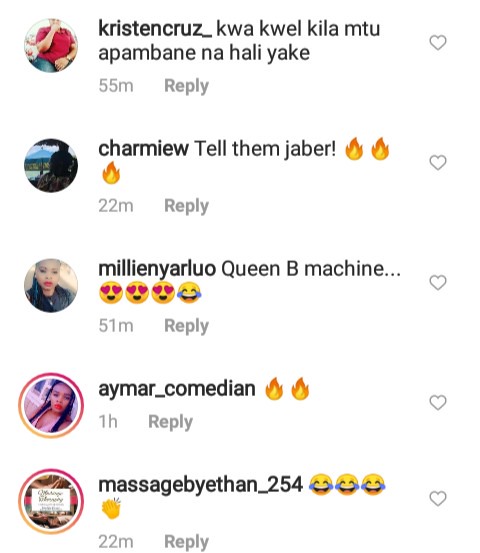 Content created and supplied by: MpaulM (via Opera News )