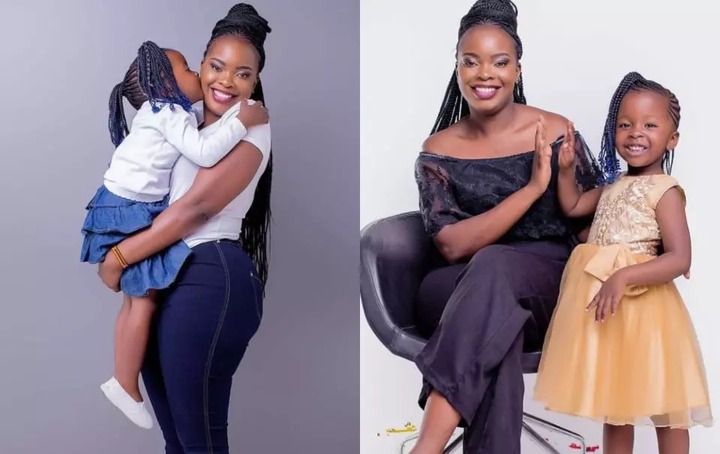 The former lover of celebrated singer Bahati and the mother of his kid Yvette Obura has warned people against calling her baby Mama.
According to Obura, she hates being referred by that title because she has an identity.
Speaking at an interview, the ex-lover of mama hit maker explained that the baby mama title is more than a disrespect to someone.
Radio host and her friend Massawe Japani shared a photo they took together and quoted Obura's words.
"I hate the name baby mama, I have an identity"-Yvette."
Many of the online users shared their thoughts and opinions concerning Obura's sentiments.
Fred Peker: "But are you not a baby mama for someone somewhere. Or what kind of mother do you want to be?"
Ruth Kigamwa: "She sounds so mature, I love her already."
Maya Khaindi: "This one must be Bahati's life in private, but who knows."
Ben Ule Mhumble: "We did not send you in the first place, baby Mama!"
Mugambi Mureithi Bonface: "Be proud there is a mother attached to the name or resolve everything so that you can be called a wife. Live life within your speed governor limits."
Nenny Koech: "She should thank Bahati for being the best and for giving her a child. If it would have been someone else, who is not Bahati, we would never have known she even exists."
Content created and supplied by: MkenyaNews (via Opera News )