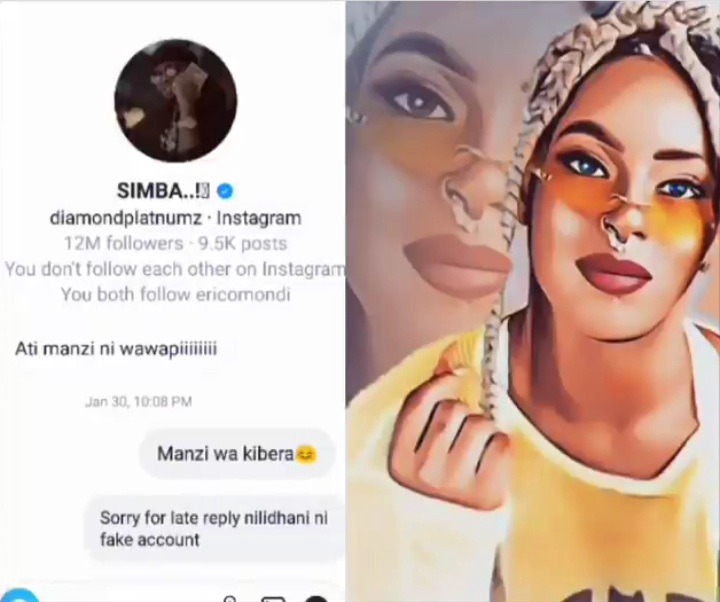 Manzi wa Kibera has become a house hold name in Kenya with many Kenyans getting to know more about her since she joined Eric Omondis wife material competition, but it was stopped so prematurely this really cut off her dreams of being known even further.
But nothing has hone to waste, this is a according to a recent post that she shared on her social media page.
According to the post Diamond had texted her and asked if she was Manzi wa Kibera in which she replied and she went on to say that the Lockdown should end soon because she has missed on meeting the biggest superstar in Africa, since she was to do a video with Diamond and now she cant because of the resttuction of Movement.
But today being april fools day and people are using a lot of things on confusing others, no one is really sure yet.
Check out some of the comments from her fans, some saying she is dreaming. What do you think, does this look like photoshop? Leave a comment on the comment section.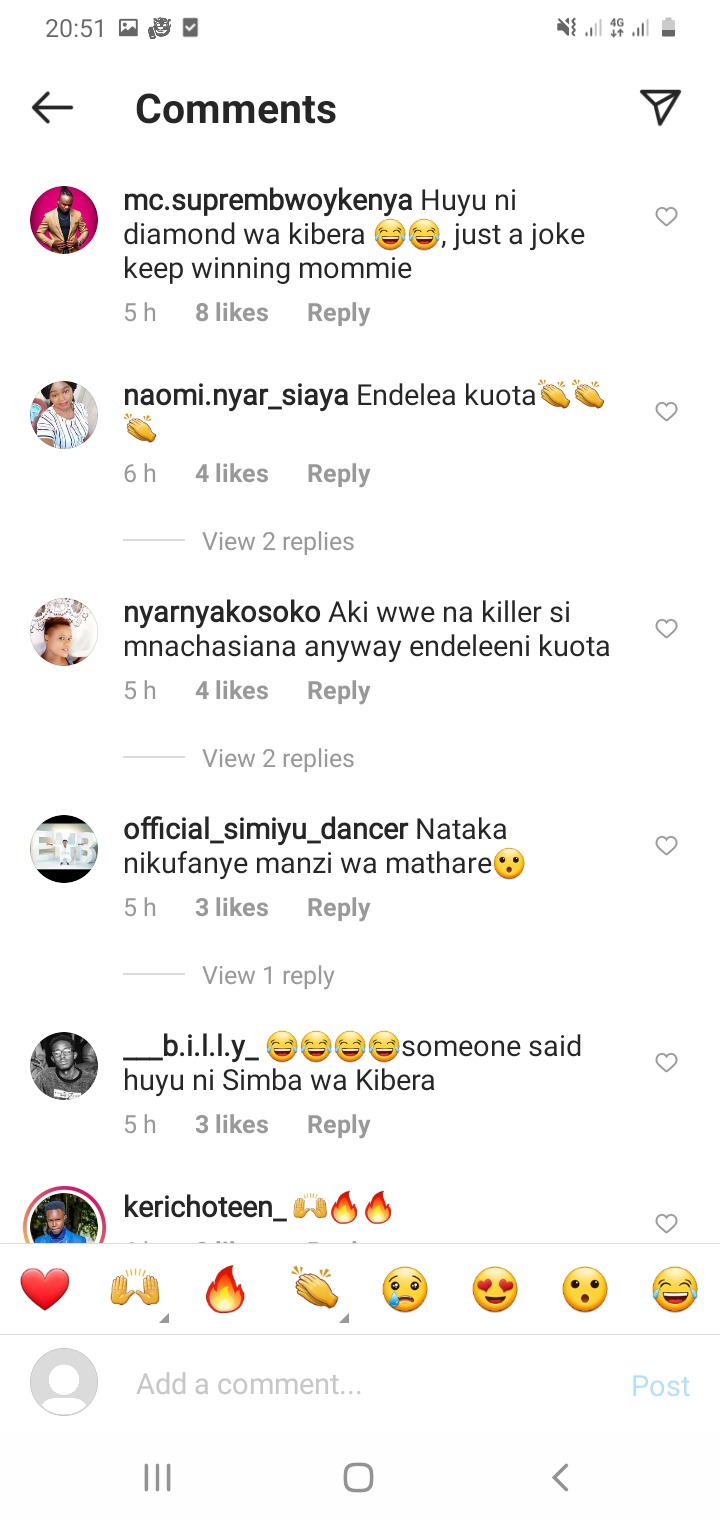 Content created and supplied by: Newsverified (via Opera News )