Rosemary Wahu Kagwi, professionally known by her mononym Wahu, is a Kenyan singer-songwriter, former fashion model, actress and enterpreneur. She is married to fellow artist David Mathenge aka "Nameless" since 2005 and together they have two girls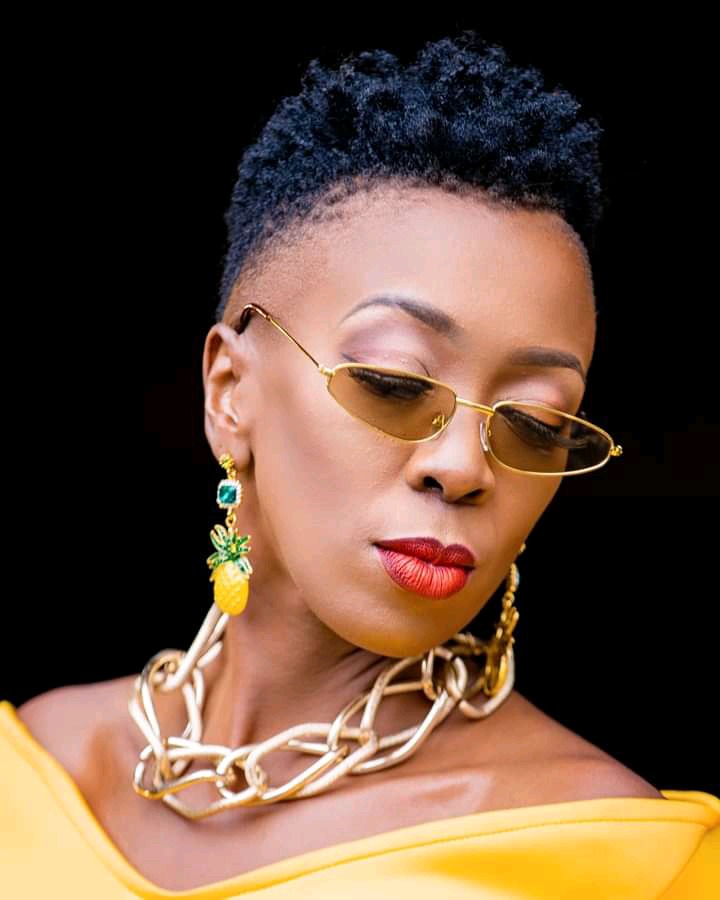 Wahu Kagwi wrote on her Facebook fan page on 6th April 2021 and attached her recent song link called TEAMO by Nameless and Wahu.
"One thing I've come to understand about love. You shouldn't be with someone who completes you. This is what all romance movies and novels say 🙄. I beg to differ. You should be complet on your own..and who you completely Love..this means accepting each other imperfections, and always striving to focus on each other's strength... it's definitely not easy, but at the end of it all, it's so worth it 🥰🥰🥰 "
Some of her fans reactions were as follows
Shiroh Mbatia: So true. One has to be complete on their on, otherwise you will keep on trying to fill the void you feel on the inside by having non lasting relationships. Love thyselfy and let you love overflow.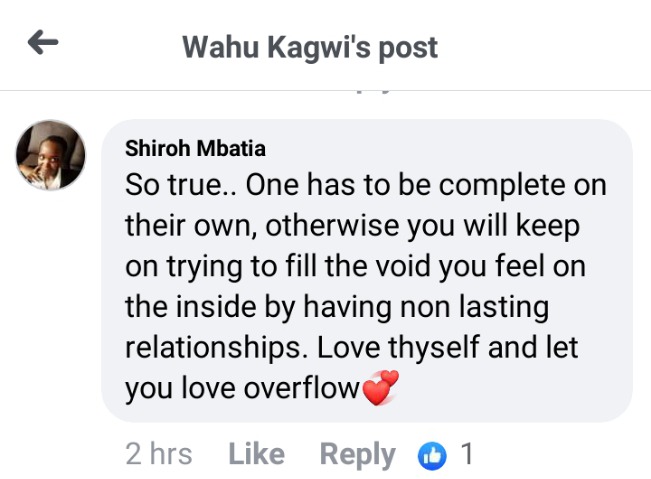 Juliet Akayi: How I wish you one day do a webinar to mentor you people who are in relationship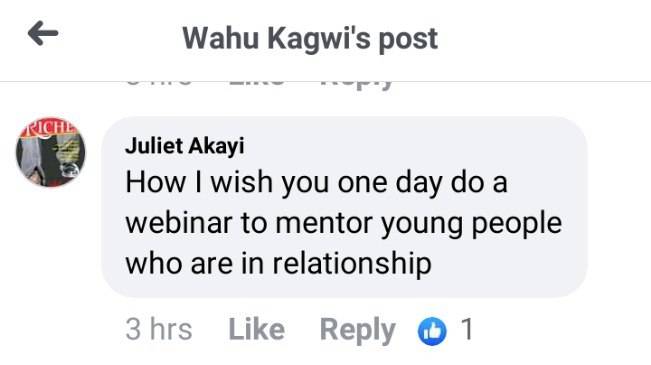 Jane Patrick: Keep thriving on love, you are role model to some of us. By the way Nameless makes a good hair artist on the video.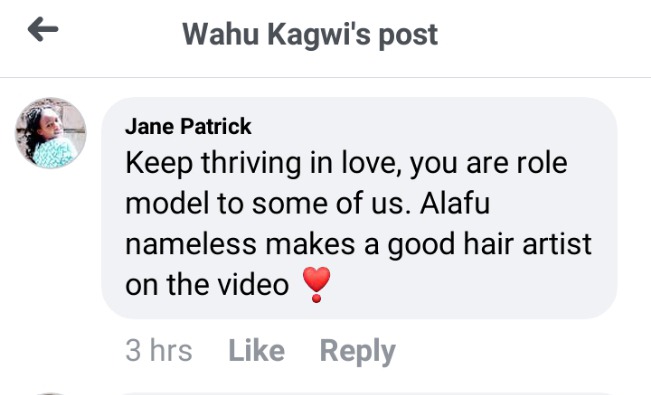 Content created and supplied by: Tricky74 (via Opera News )