Dowry payment has been something that show appreciation in raising of a child but more so its handing one's daughter from one family to another which must come with a price.Well some countries prefer returning bride price if their daughter has been mistreated,This days most countries are doing away with dowries and are being outlawed by most countries.Despite dowries having the simple touch of money and livestock,history has its own taste of dowry,here are some of the unique and unusual bride prizes in the world.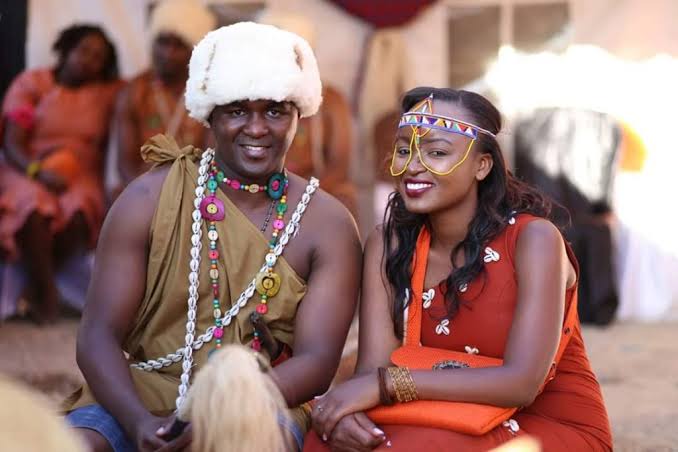 1.Wu Ruibiaos Daughter($156 Million)
A Chinese business man was letting her daughter go but whatever she gave out you wouldn't believe,imagine giving your daughter 156 million of property. its believed that Wu daughter was given cars,golden boxes and money,the most expensive thing of them all was shares in his company,which she gave to her daughter in 2012 when she was getting married.Her wedding went up to eight days as people celebrated,the lady got got married to a childhood sweetheart.
2.Princess Catherine Of Braganza(City of Bombay and Tangier)
A Portuguese princess was getting married in England when she was getting married to prince Charles the second,his father decided to give her a city as dowry,she was the one who introduced tea in Britain,allegedly many see that as an achievement that she brought with.But when she was coming from Portugal she also walked in with two cities that she was gifted with her parents.
3.Million Facebook Likes(Salem Ayash's Daughter)
A poet named Salem Ayesh asked his son inlaw to provide him with a million likes on their wedding Facebook page as dowry,shocking.He asked him instead of bringing to him money, he gave him of accumulating only likes for her daughter, Ayash was a critic on how modern men look for dowry something which he did not like so he asked for likes,he was fed up with how dowry money is often looked for.
Content created and supplied by: Onyaiti (via Opera News )