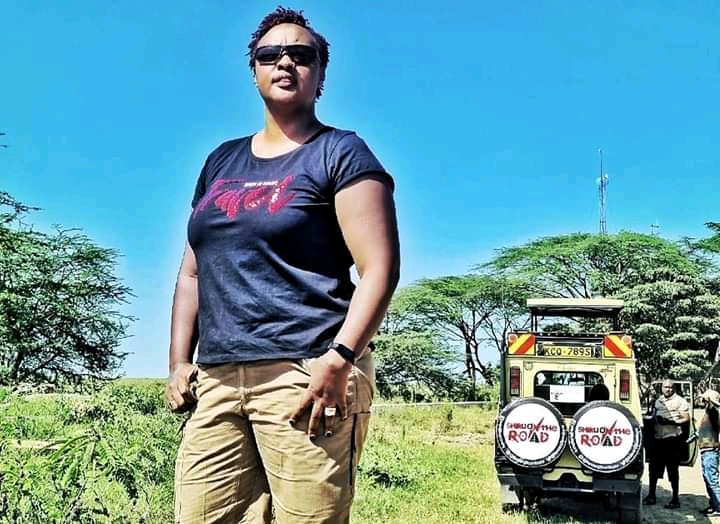 Is it wrong for someone to have a tattoo? Well, a photo that was shared by former Machachari TV show actress Mama Baha of a tattoo on her neck has got her fans talking. A section of fans criticized it while others praised it. The tattoo was displaying the following words (Faith, Hope and Love) as seen below.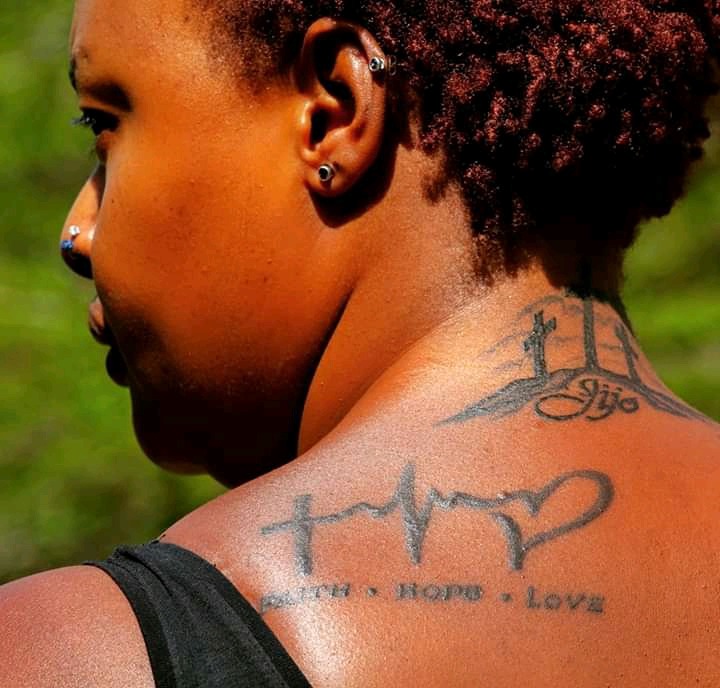 Wanjiku Mburu - Mama Baha: "ACCEPT what is, LET GO of what was and have FAITH!"
The former TV star whose real name is Wanjiku Mburu had advised her fans to accept what it is, let go of what was ans always have faith as seen in the post's caption below.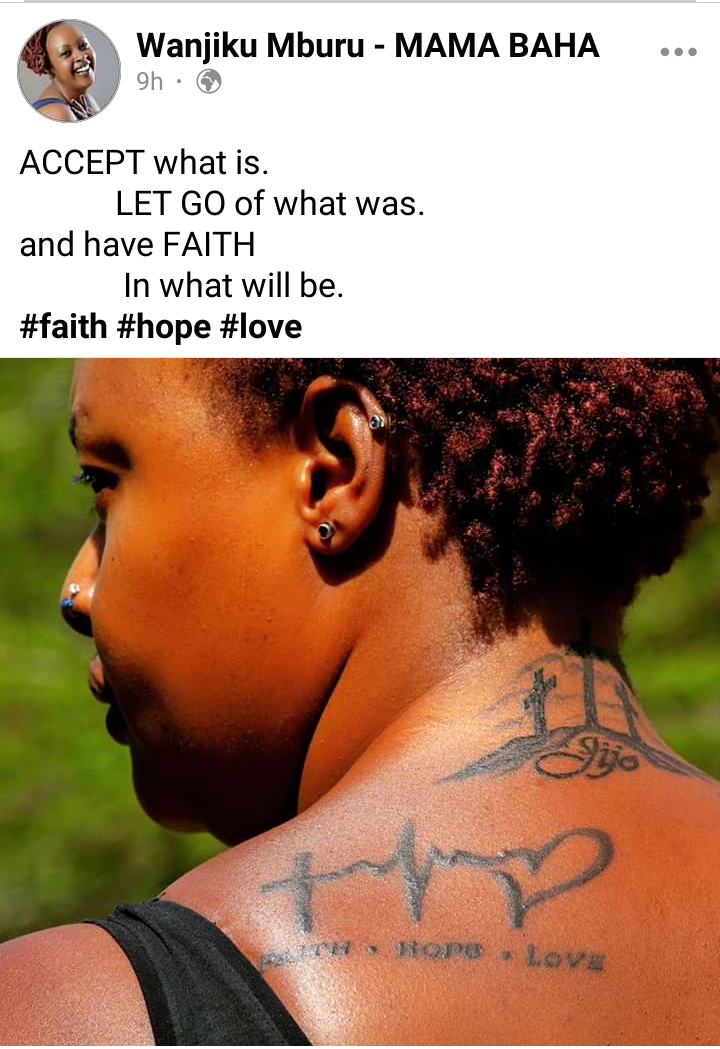 Her post gathered mixed views from Kenyans as they poked holes in her tattoo. Below is how they reacted at the comment section towards her tattoo. 
Lee: "Never judge anyone you, are in charge of your own happiness. Do whatever makes you happy before sunset. The tattoo is superb."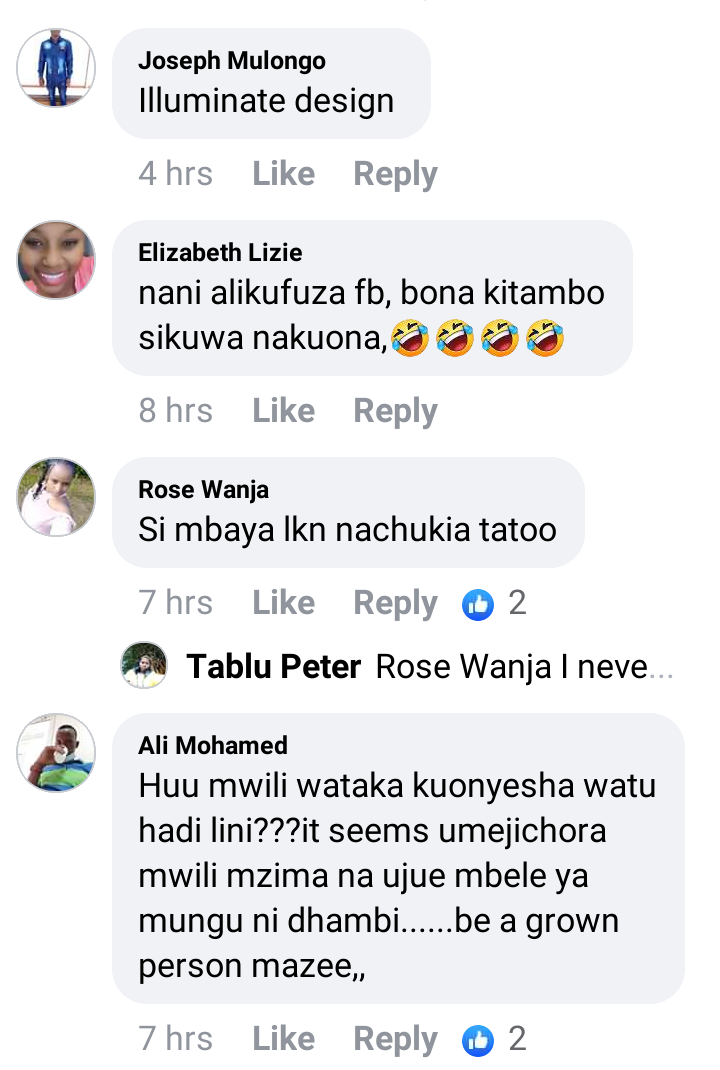 Kiptoo: "Mama Baha, I thought you were a good mother. Vipindi vyako were just wow! I love it up to but now you seems different walai mama. Or it was just acting?"
Mwangi: "Very impressive! Perfectly said my all time crush! I love you mummy, uko vizuri."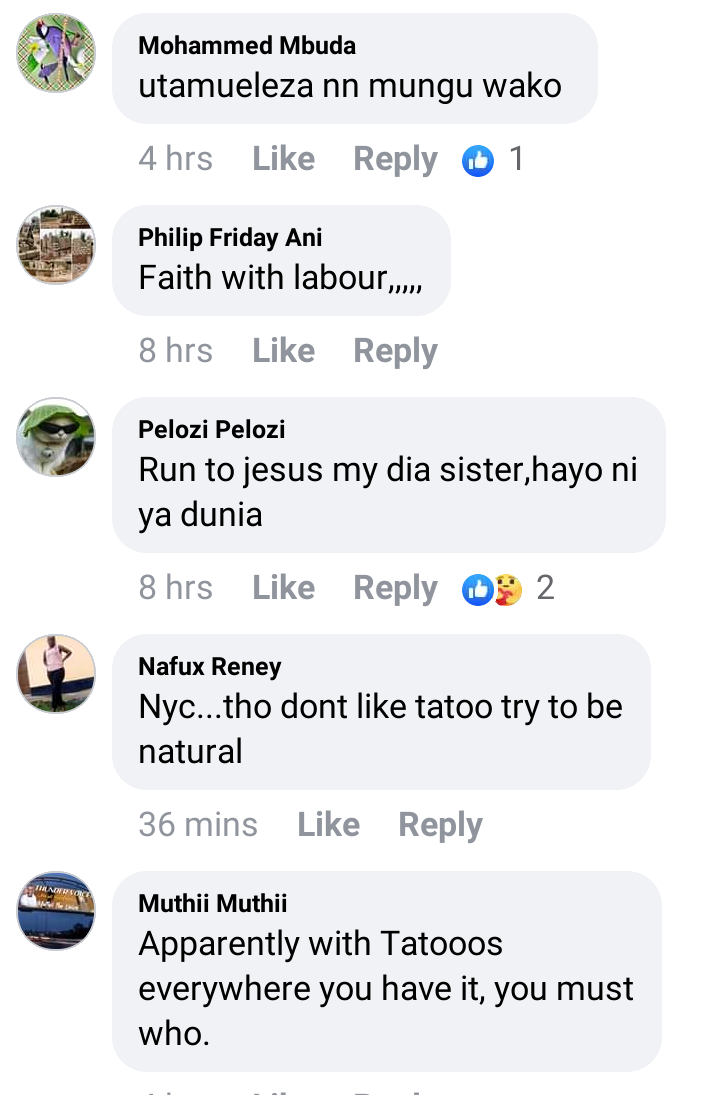 Amoh: "The Bible says that don't make tattoos on your skin because your body is a temple of God. Pole sana!"
Ali: "Huu mwili wataka kuonyesha watu hadi lini? It seems umejichora mwili mzima na ujue mbele ya Mungu ni dhambi. Be a good person mama!"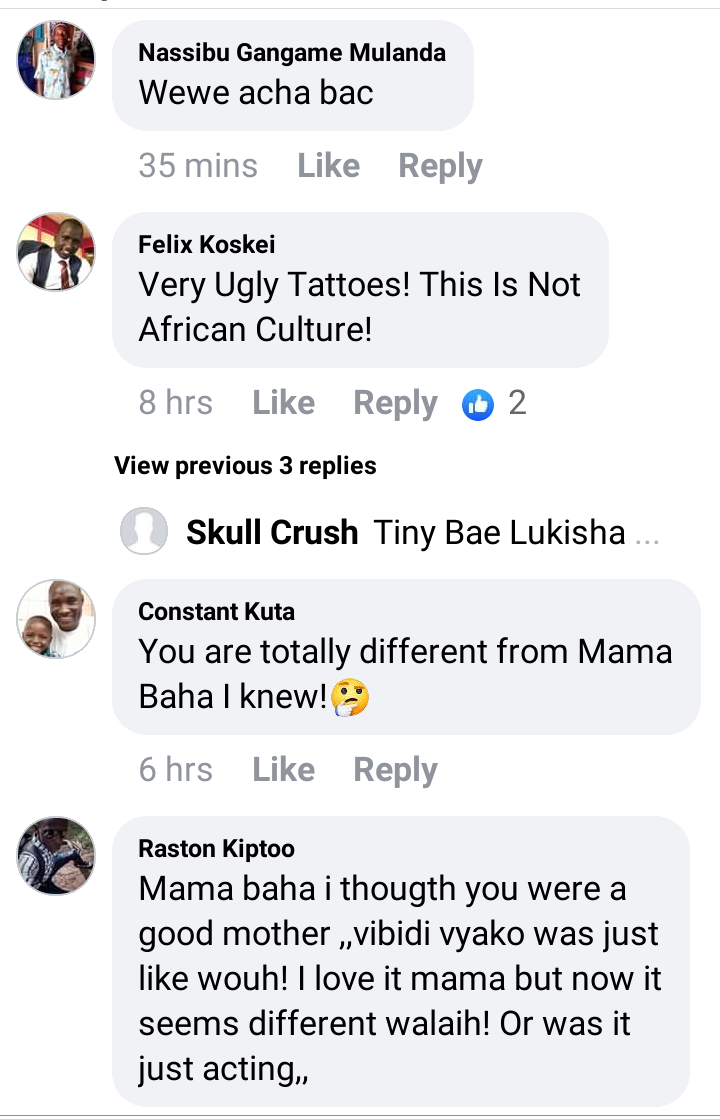 Magochi: "It's like mama Baha these days you are somehow depressed or it's blogging style? Anyway, time will tell."
Alex: "We spoken. So try to put what you're saying into practice."
Mustafa: "Be holy for I am holy. Do not cut tattoos in your flesh for the dead. I am the Lord your God!"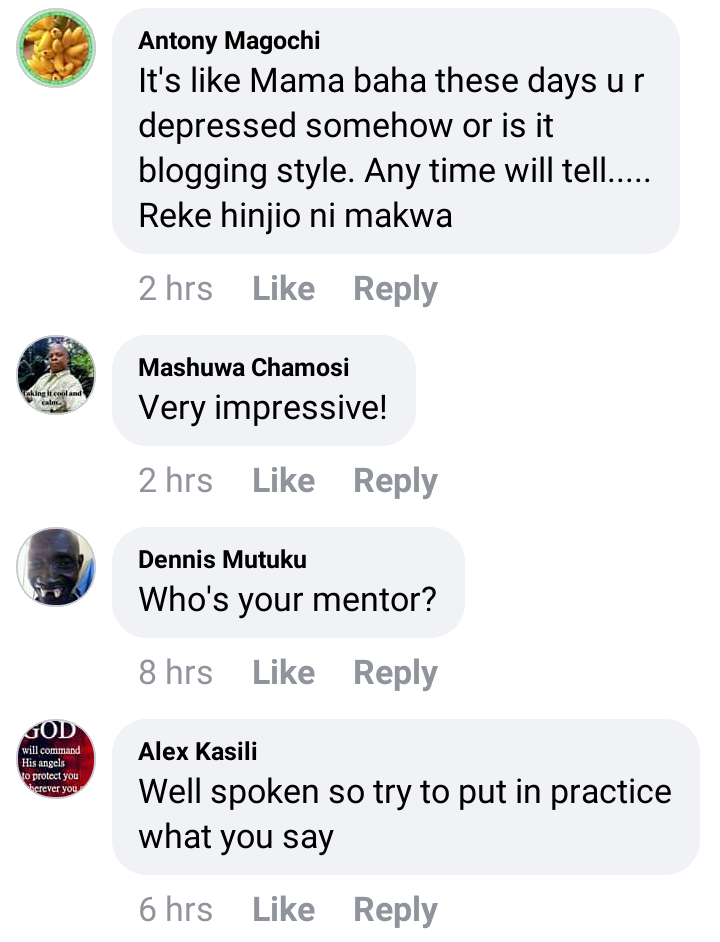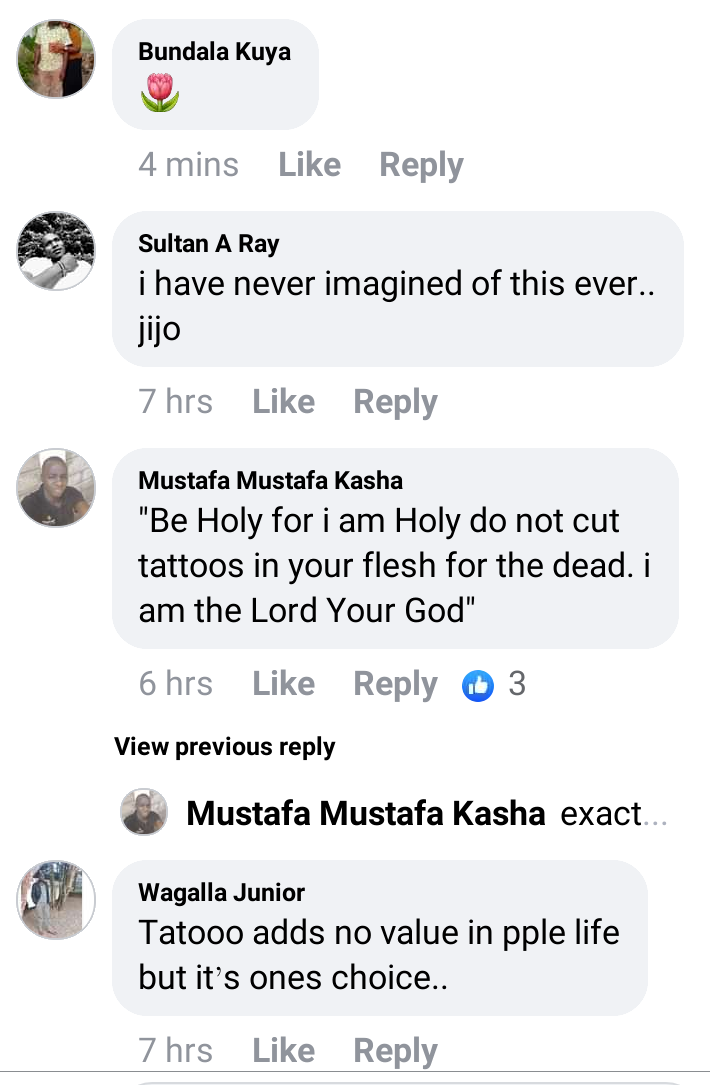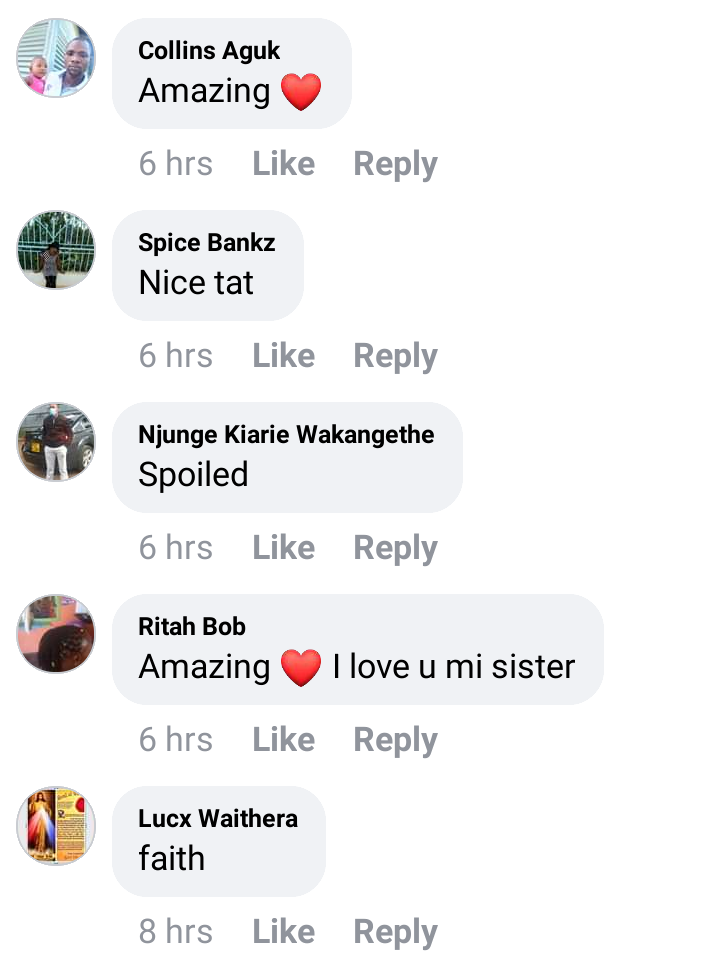 What's your take on this? Leave a comment.
Content created and supplied by: Omba254 (via Opera News )