Betty Kyallo is a celebrity who is loved and hated in equal measures. As a celebrity attention is the greatest gift your fans can ever give you. I mean without attention how will they support your work? They need to pay attention to your every move whether they hate you or not, you still making money right?
Betty Kyallo is now a former media personality. Having worked as a news anchor at KTN and K24, nothing lasts forever right? The former news anchor now turned a digital content creator needs views on her YouTube channel. As a YouTuber she earns money through adverts. The more people view your videos the more you make money it never counts whether those who've viewed your content are your haters or fans.
Recently the mother of one, Ivanna has been on the spotlight for different reasons. Her dress code being one. If you are a keen follower of Mama Ivanna then you know very well she loves dressing in short skirts and exposing her beautiful long legs. Netizens have always been on her neck when she posts photos by zooming them and this time round seems she's fed up and has said enough is enough.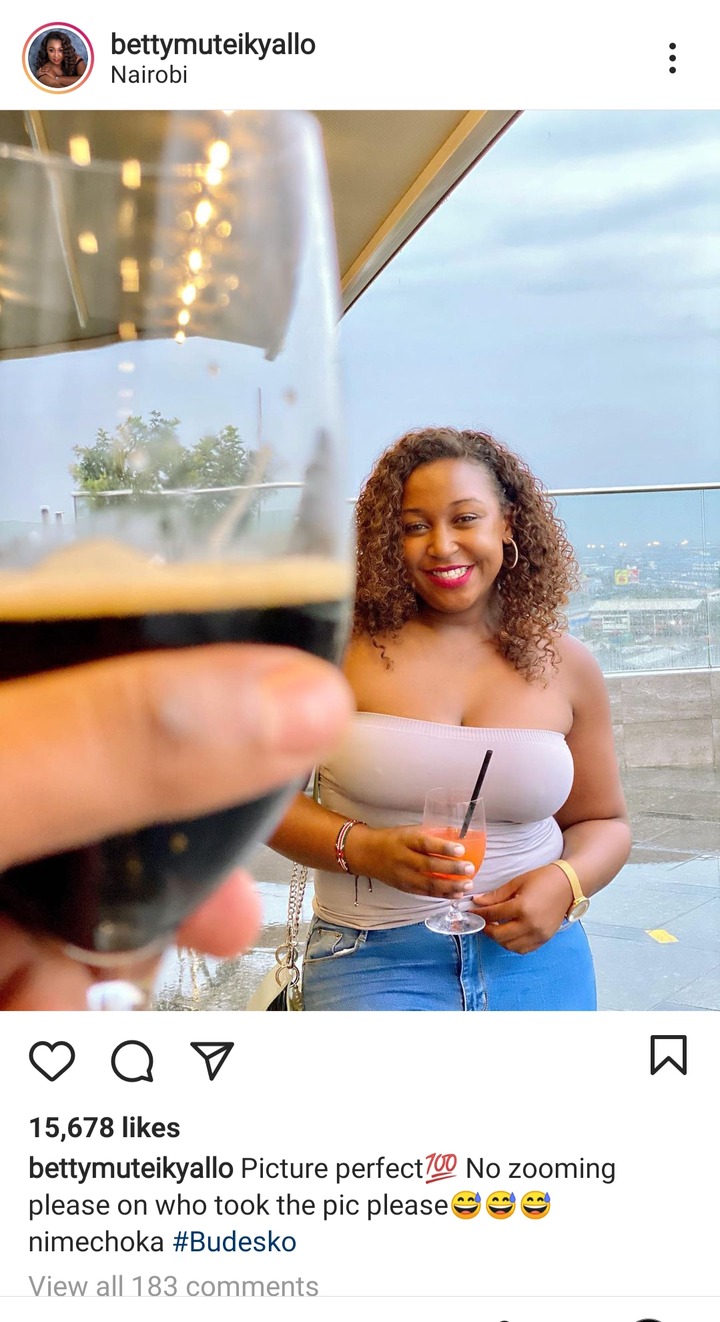 The former news anchor, Betty Kyallo took to her Instagram page to share the above photo as she captioned it, "Picture perfect. No Zooming please on who took the pic please. Nimechoka.#Budesko." which easily translates to, no Zooming please on who took the pic please am tired. #Budesko."
Netizens reacted on the comment section and this is what some of them said,
@Tracy Munene, "Leo watu wa VAR and DCI have been fired. Hakuna reflection but hio mkono Ni ya the Somali guy."
@Mercy Maraga, "Beautiful.....ma hio mkono inakaa ya msomali😳."
@Jeddie Omwiti, "My beautiful gal..The most hardworking galfriend l have, the best business partner ever.The sweet moments n memories we have can't be put down in writing. U are a true definition of beauty with brains.Keep shinning gal!."
@Mariah Ngina, "Hiyo mkono imeshika wine glass looks familiar..ama nitag that Somalia boyfriend hapa."
@Pkemoh Ronoh, "We the VAR still working on fingerprint, members of the press please be patient as we solved the issue,thank you."
@Antony Kaimenyi, "Where is the last detective who we used back then.we need to know whose finger is this?Agently."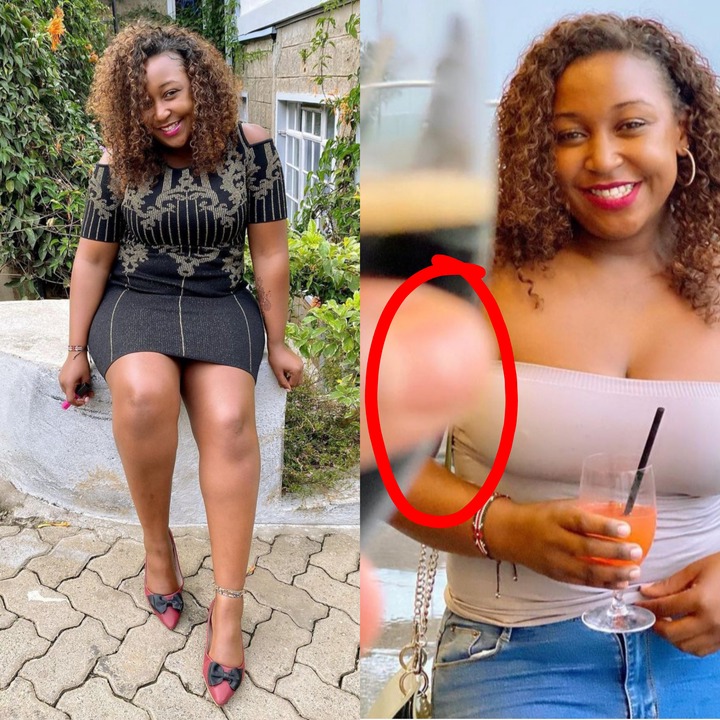 Make sure you like, share and follow us now for more entertainment news.
Content created and supplied by: SilasGitongake (via Opera News )