A video has been trending of a maid or we rather call her an house help who according to the video was caught by her boss doing an unthinkable act in the kitchen.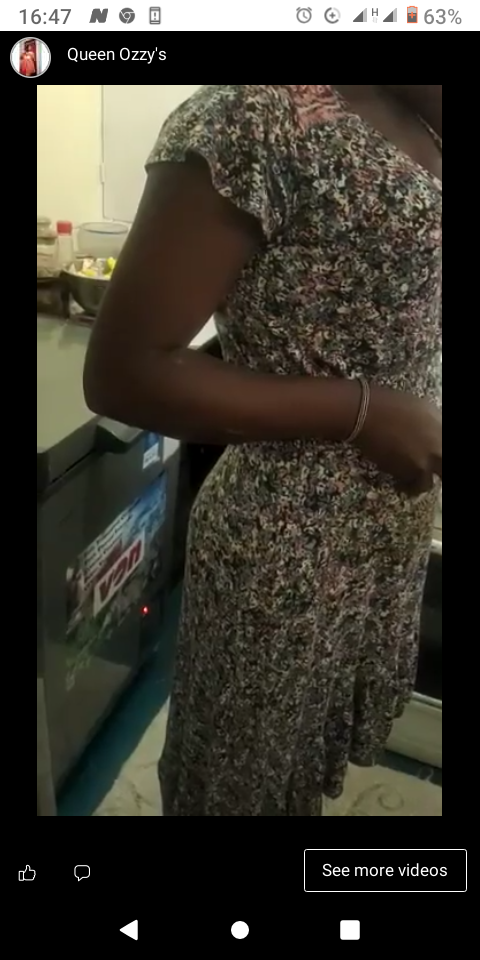 According to the trending video, the maid was caught peeing on a jug in the kitchen and allegedly to have wanted to use it to cook.
After being caught , the boss was so angry that she wanted call the police for such an irresponsible act which on the other hand is unhealthy and dangerous.
The video illicited a mixed reactions among netizens as the act appears to disgust many but surprisingly other netizens had similar experiences. Checkout the comments;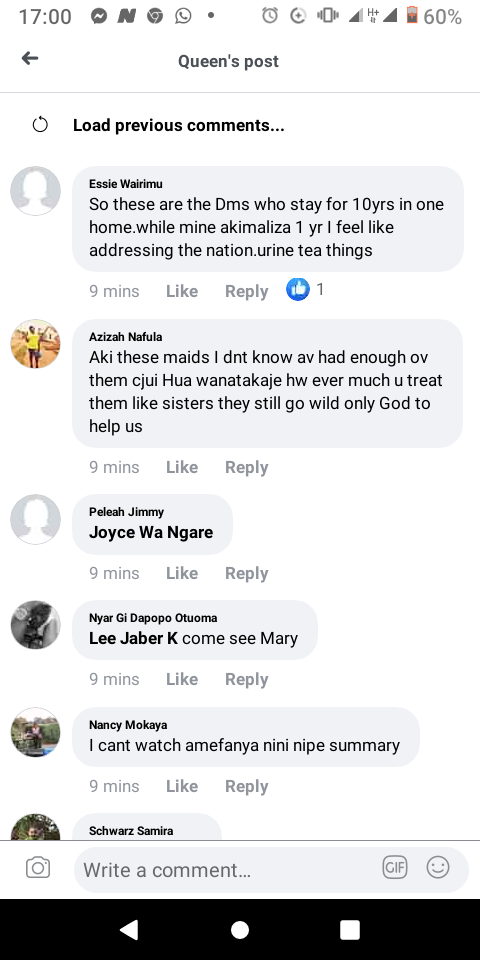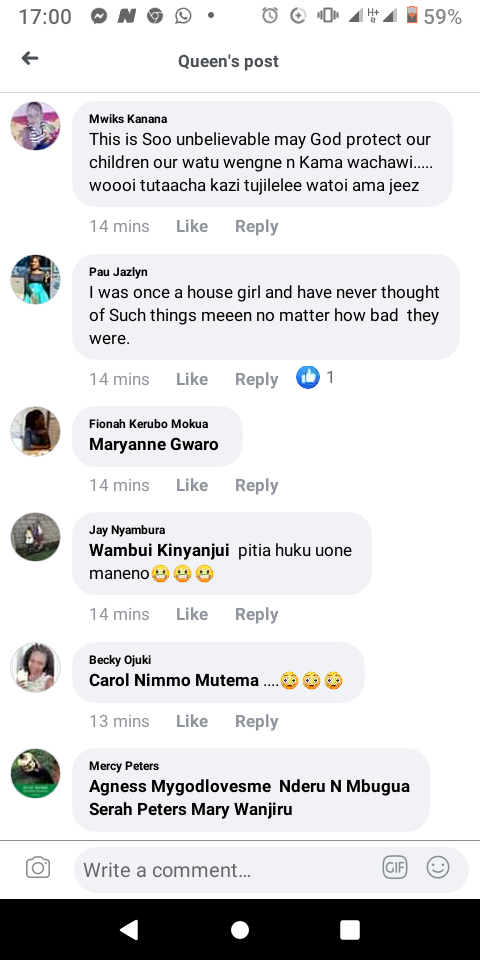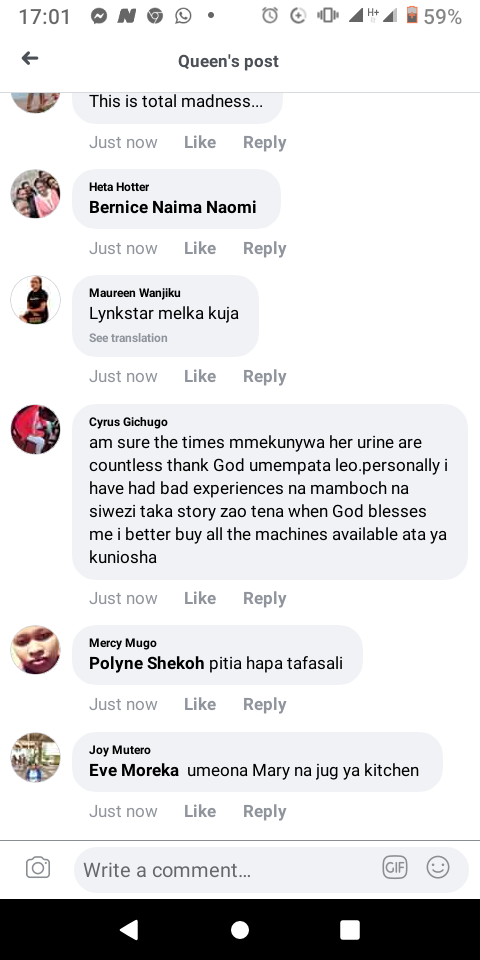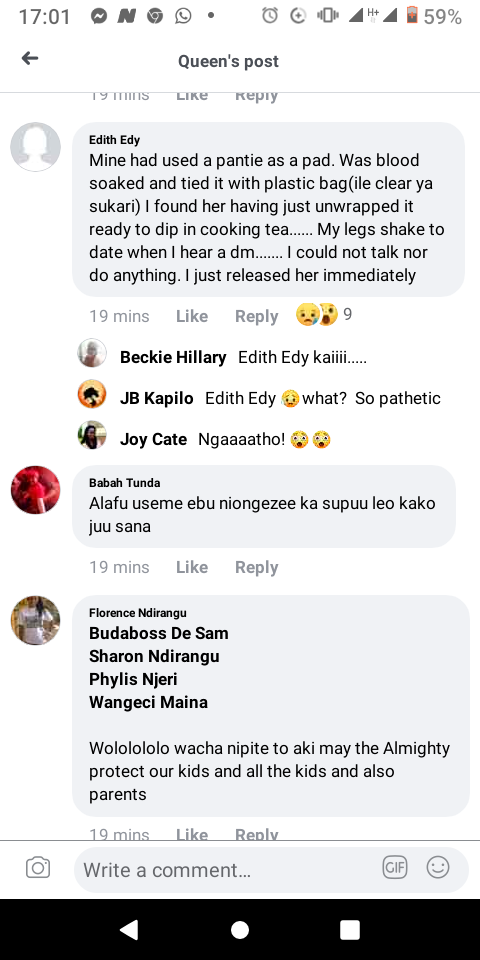 What could have done if it were you ? Would you arest the maid ? Here's the link to watch the video.
https://www.facebook.com/groups/GlamMyHomebyLawrence/permalink/1187841145065603/?app=fbl
This video clearly indicates how some house helps have the worst behaviours that no one could even imagine. How can someone pee on a jug and intend to cook food using the urine? So annoying.
(Source: Facebook)
Content created and supplied by: Madexposa.com (via Opera News )