Faith Nganga is mourning death of a close friend, Rosah, who has been close to her for over nineteen years.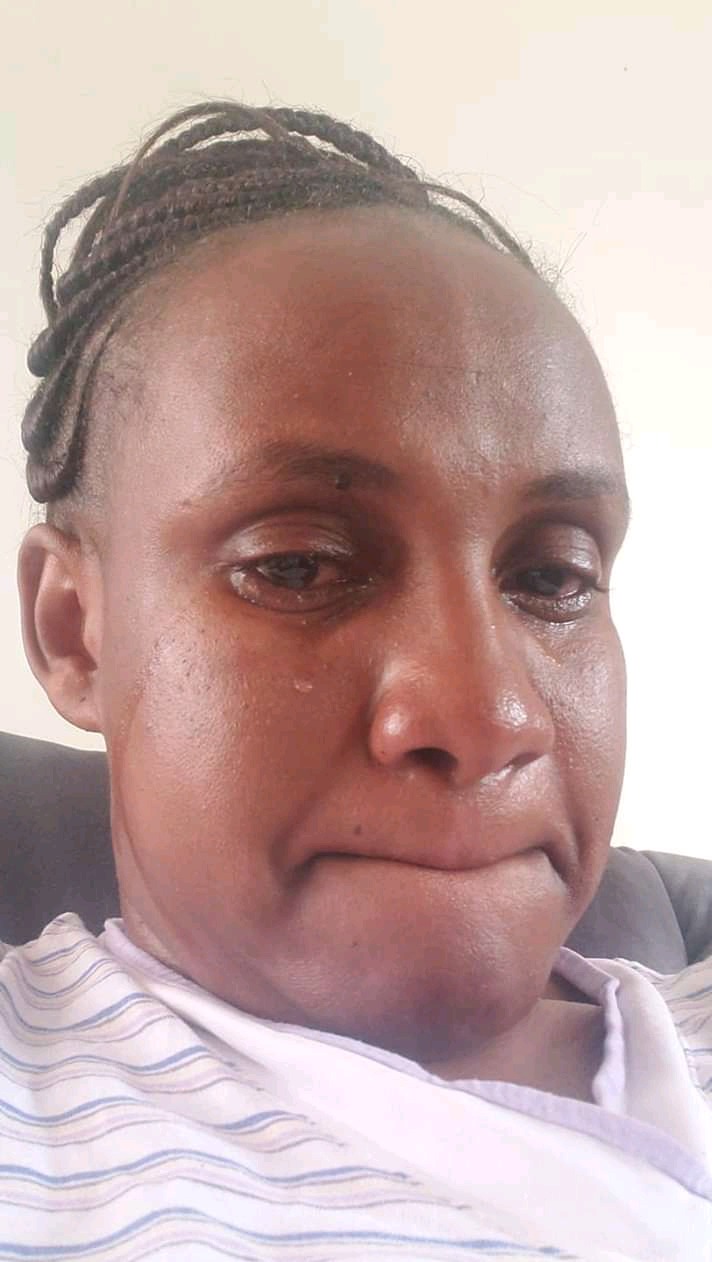 Faith
Faith shared the news of death of a friend on Facebook. She captioned her post "My last conversation with you was that you will come visit me girl, u told me to hang in there that I will be ok , why didn't you hang in there yourself? Why didn't you wait for me to be ok I come visit you n tell u not to give up? I called your phone this morning and someone else picked it up and told me you left us yesterday. How now? Why? Rosah Kimani did you have to leave this soon? U supported me, u believed in our ministry in serving humanity, did God had to take you away this soon, I have known you for over 19 years, we never ever got tired of each other. U could at least have waited for me to say goodbye. It hurts so bad. Was it really time for you to rest? Why?"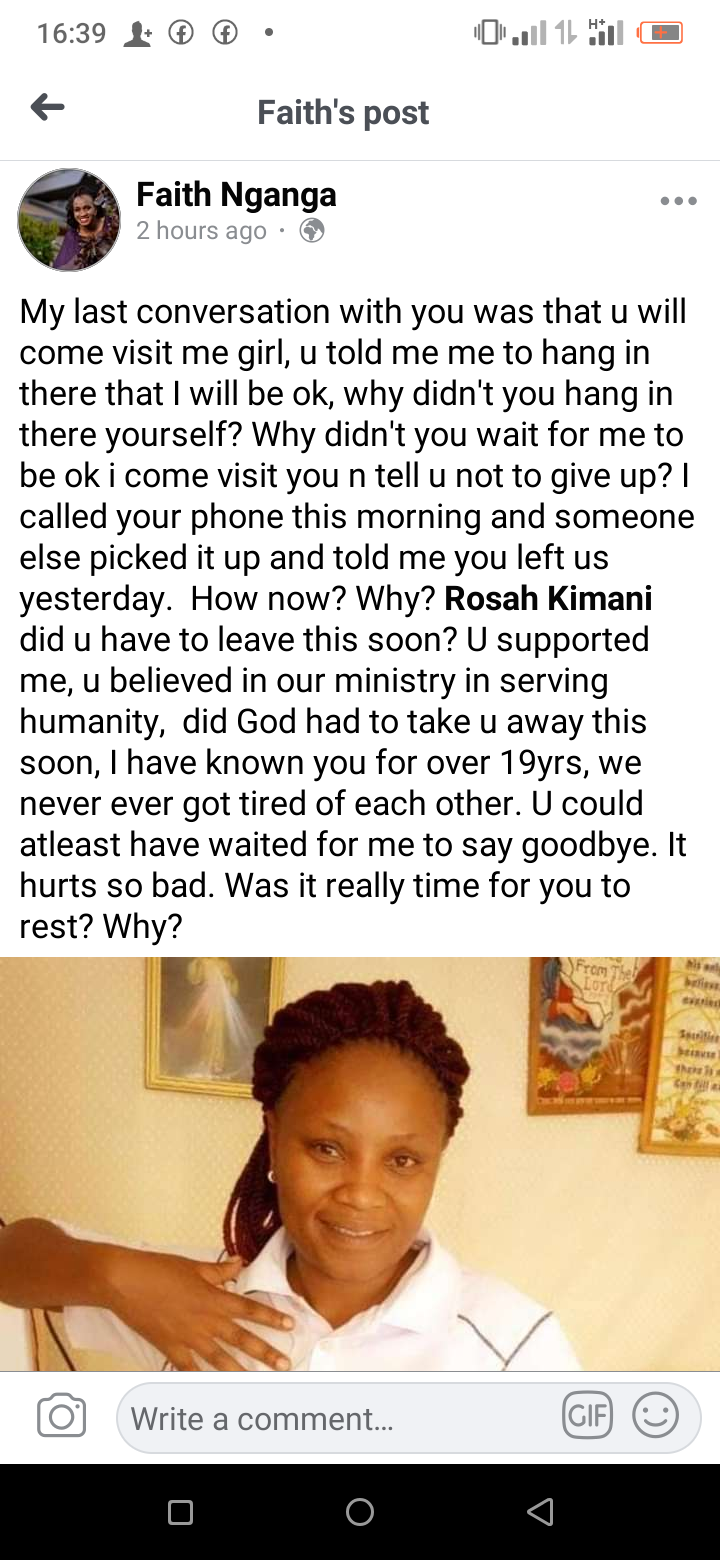 Screenshots of Faith's post on Facebook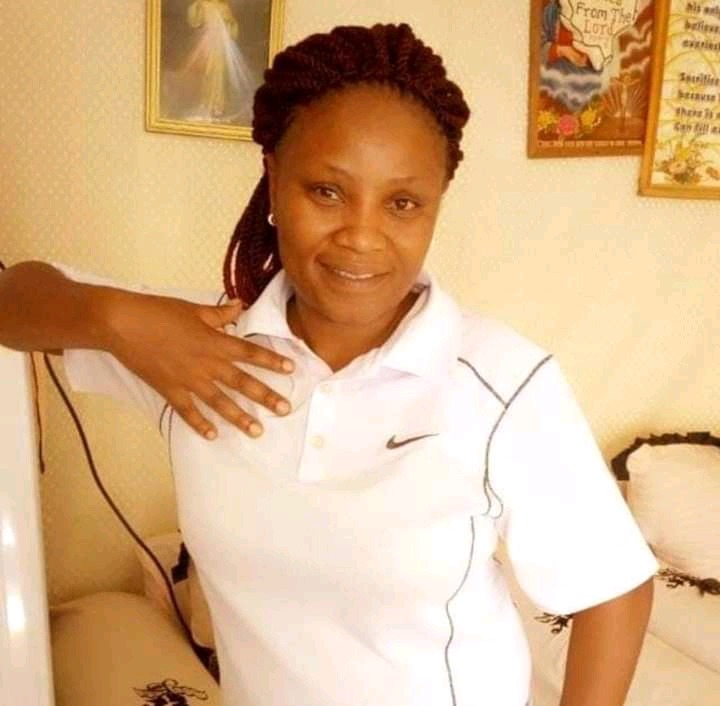 Photo of the departed Rosah
Friends gave described Rosah as a funny and jovial lady who loved cracking jokes. She was also a beautiful lady who was also a nice neighbour. They have also penned rest in peace messages to the departed Rosah as they also sent Condolences messages to friends and family members of Rosah.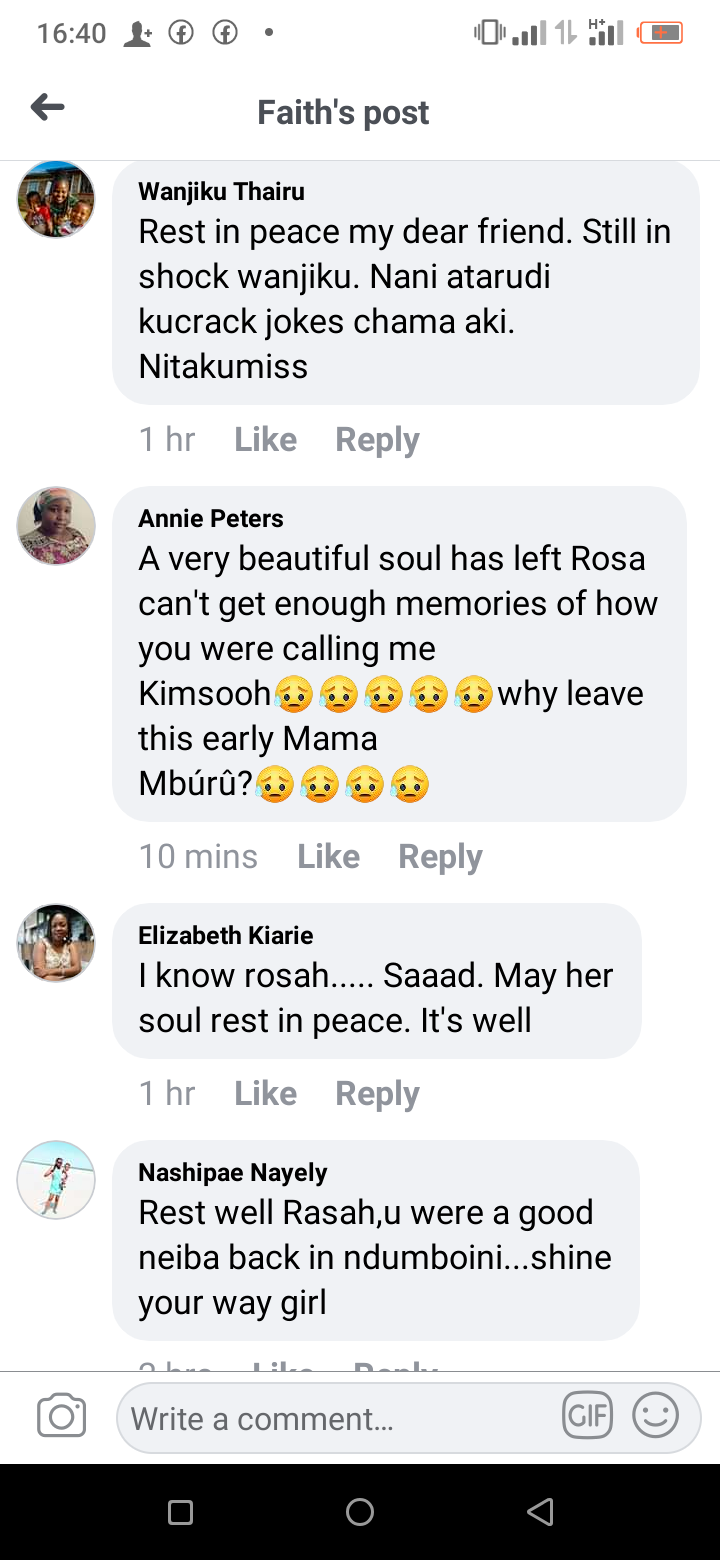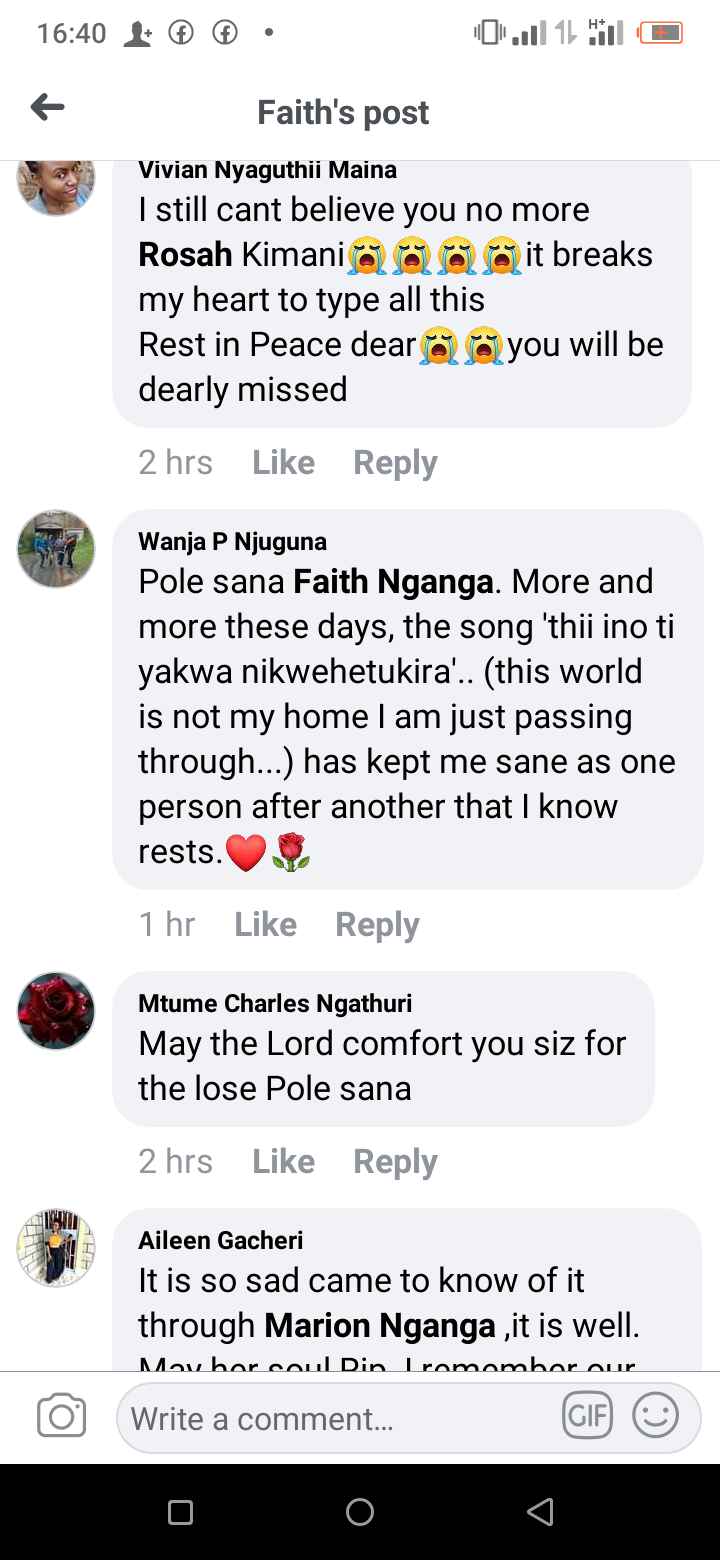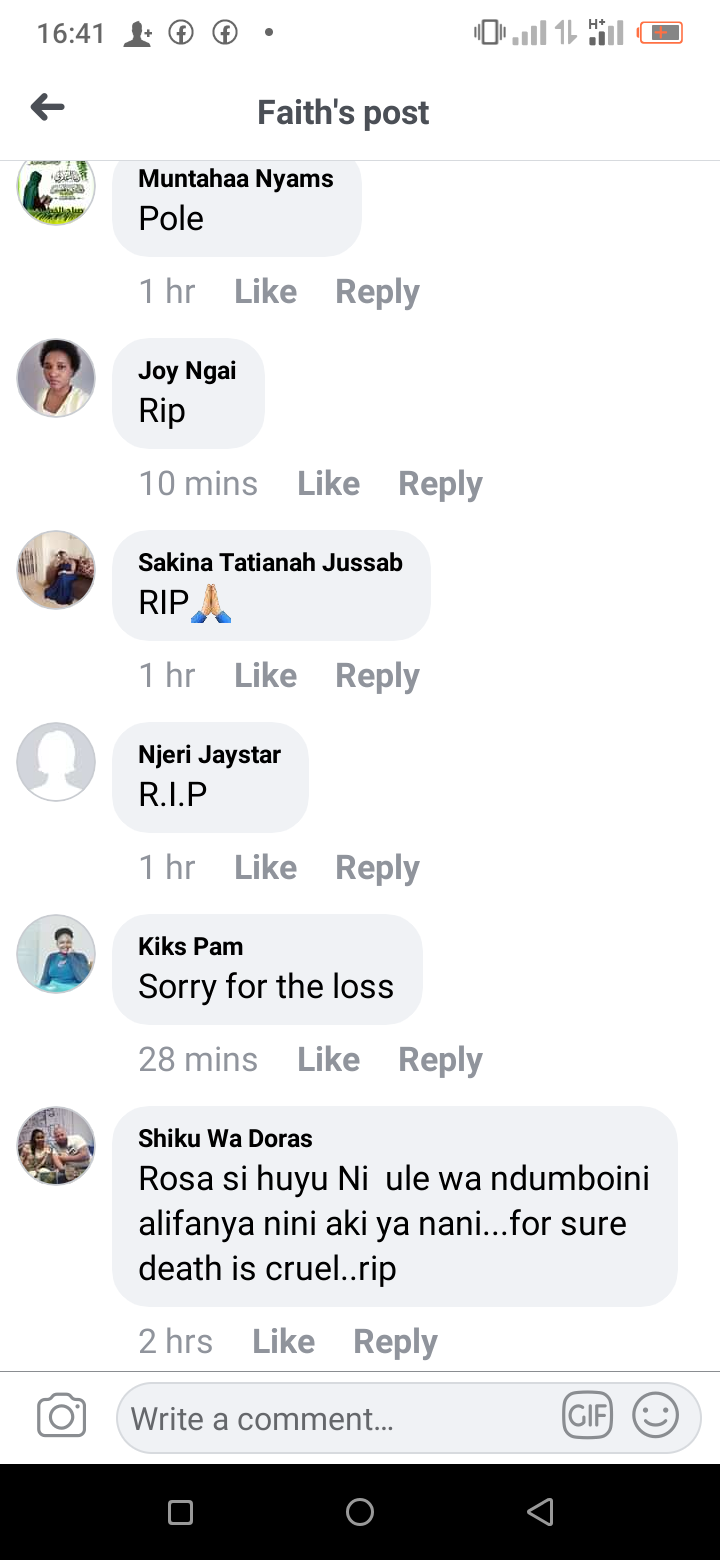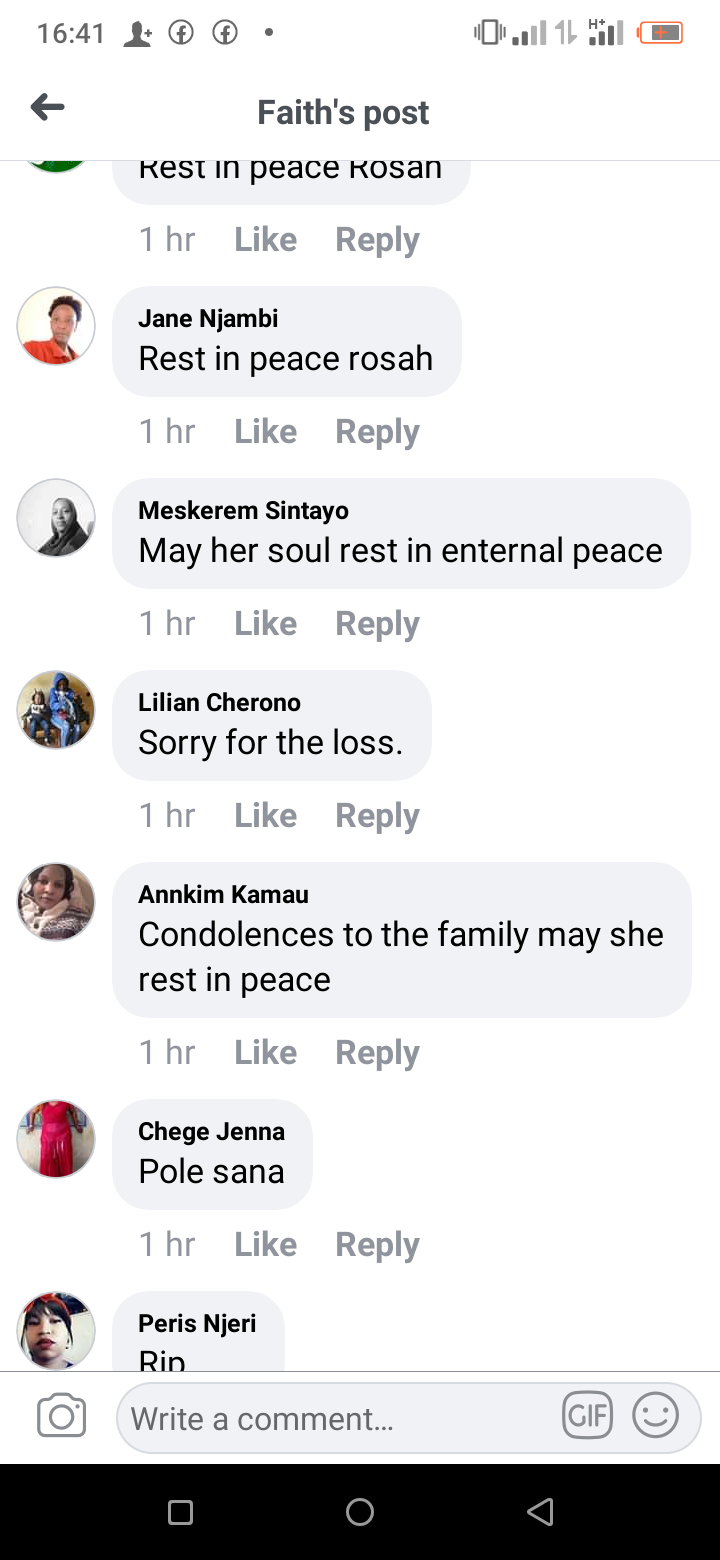 Screenshots of Comments
May God give you strength Faith as you mourn your friend. Rest in peace Rosah. Condolences to friends and relatives of the departed.
Feel free to comfort Faith and close people of Rosah.
Content created and supplied by: Olusabeti (via Opera News )