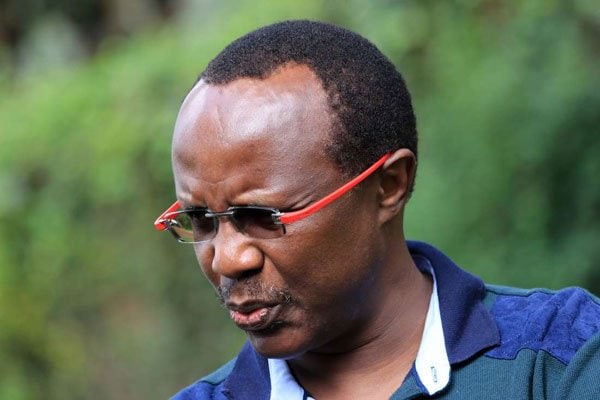 Popular blogger and economist David Ndii is one of the best influencers on Twitter in the country. The bloggers is also a staunch supporter and follower of the country's politics. Today he has twitted something very sensitive on Kenyan relationships.
David has advised Kenyan men hoping to get married to career women to be ready to dirty there hands. They should be ready to share household chores with their wives. The will cook and clean the kitchen and the whole house as their wives rest. According to the blogger gone are the days when men used to seat on a couch and out their legs on the table waiting for food.
This message which was ment to be an advice has received backlash from Kenyan Men. Most men especially those who are followers of another Twitter influencer by the name Amerix blasted him for his words. They have told him to keep the information for himself. Amerix advises most men online to maintain their frame and know their worth in the society.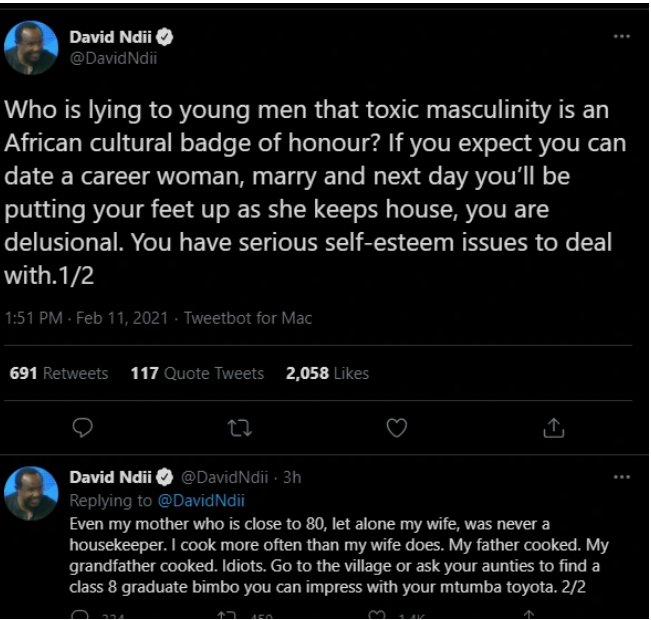 This message by David Ndii was seen as an indirect attack to Amerix. Most critics is Amerix have branded him as a blogger who pushes for toxic masculinity. However the doctor from Kakamega has always said that he is fixing men in the society who have been sabotaged by the toxic feminism.
David Ndii has received one of the worst blasting on Twitter for the better part of today. Some men have even gone further to brand him a man who is being ruled by his wife, by this they mean the is a kept man.
Content created and supplied by: Neshmogakan (via Opera News )