Pastor Ben aka Muthee Kiengei Wa Watoria has responded to cyber bullying after news emerged that her Ex-wife Keziah Wa Kariuki has remarried.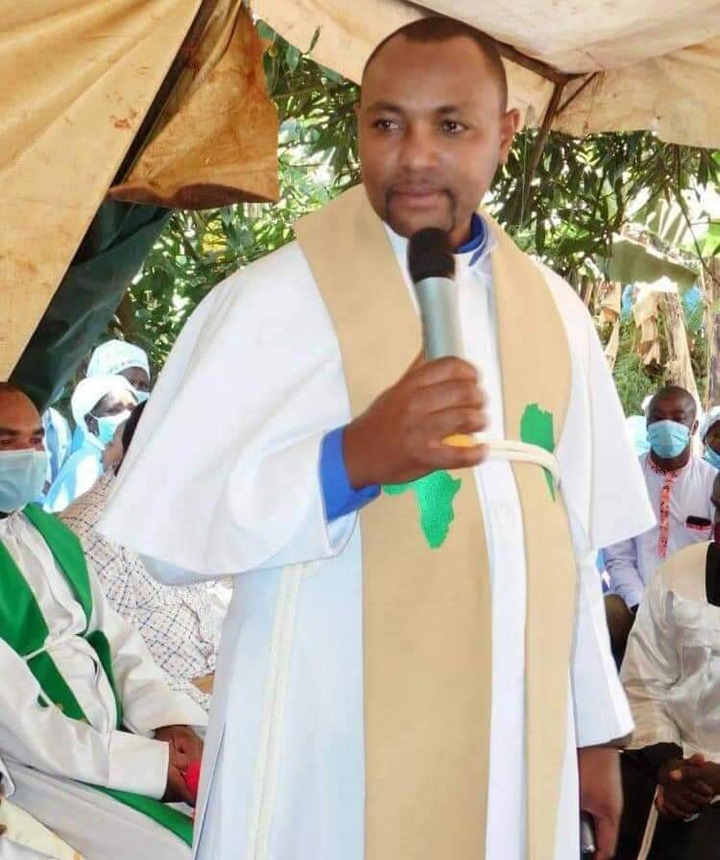 Pastor Ben aka Muthee Kiengei (Photo Credit-His FB page )
Kiengei has been on the receiving end from Keziah diehards fans who are condemning Kiengei for the marital breakup. The much hyped allegations on social media have made Kiengei spill the beans on her previous marriage.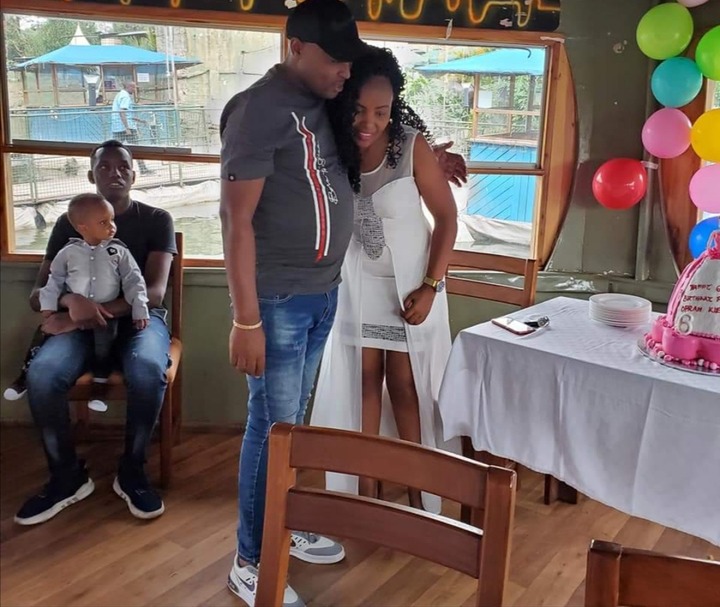 Kiengei with Keziah in past birthday event (Photo Credit-Kiengei FB page)
Kiengei has taken to social media to defend his marital record. He has written on his Facebook page giving her staunch position as well as inviting more reactions to his final response on his former marriage with Keziah.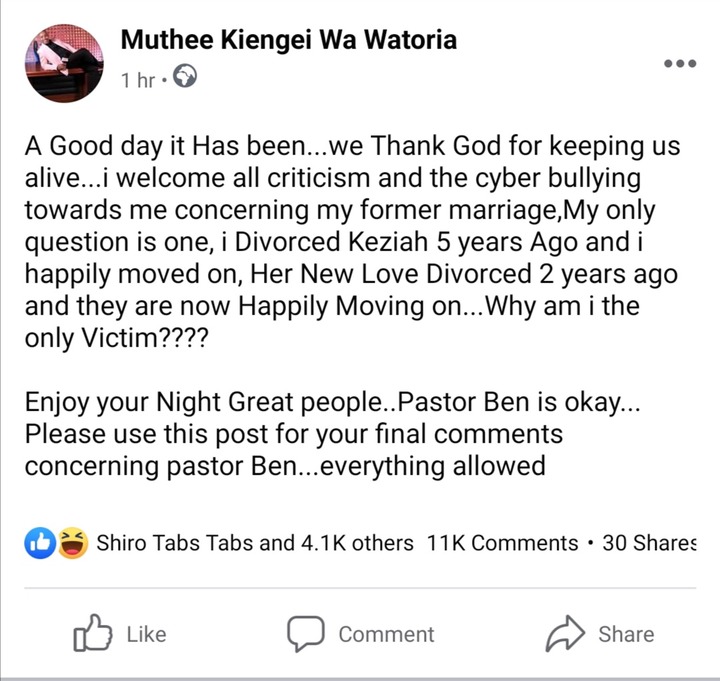 Kiengei says he divorced Keziah five years ago and he decided to move on. On the other hand he says Keziah moved on with her relationship matters. He says Keziah's current husband divorced two years ago and they recently formalized their marital union. In light of this criticism he questions his critics why they are biased as they target him alone. He therefore calls for fair and a sober dialogue.
However some netizens have decided to absolve Kiengei from the blame game. Honourable Ng'ash has come to Kiengei defense saying that Keziah Wa Kariuki too is not a Saint in marital issues. He tell the ladies blaming Kiengei that Keziah too married a divorcee, and that they should also feel for the Ex-wife of Keziah's current husband.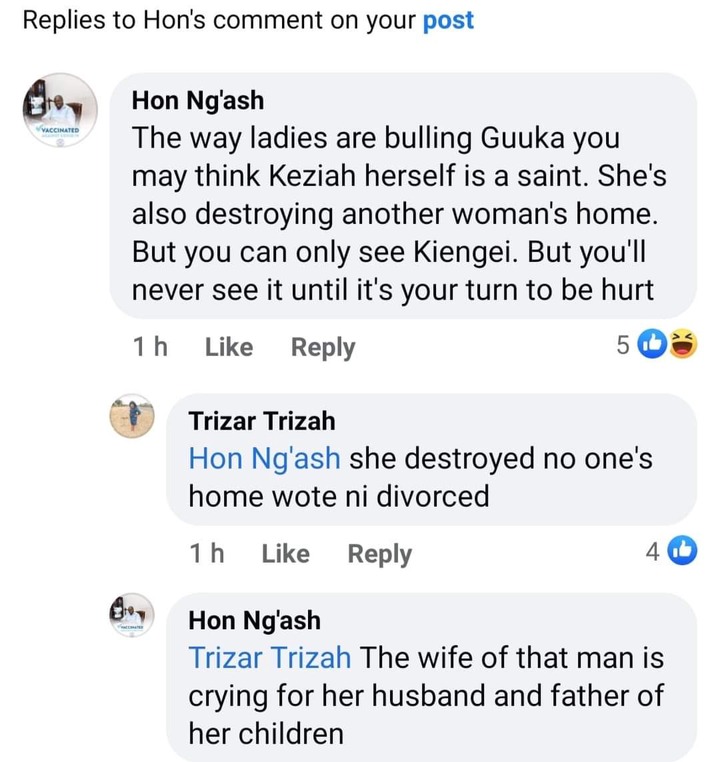 Content created and supplied by: GkJeff (via Opera News )