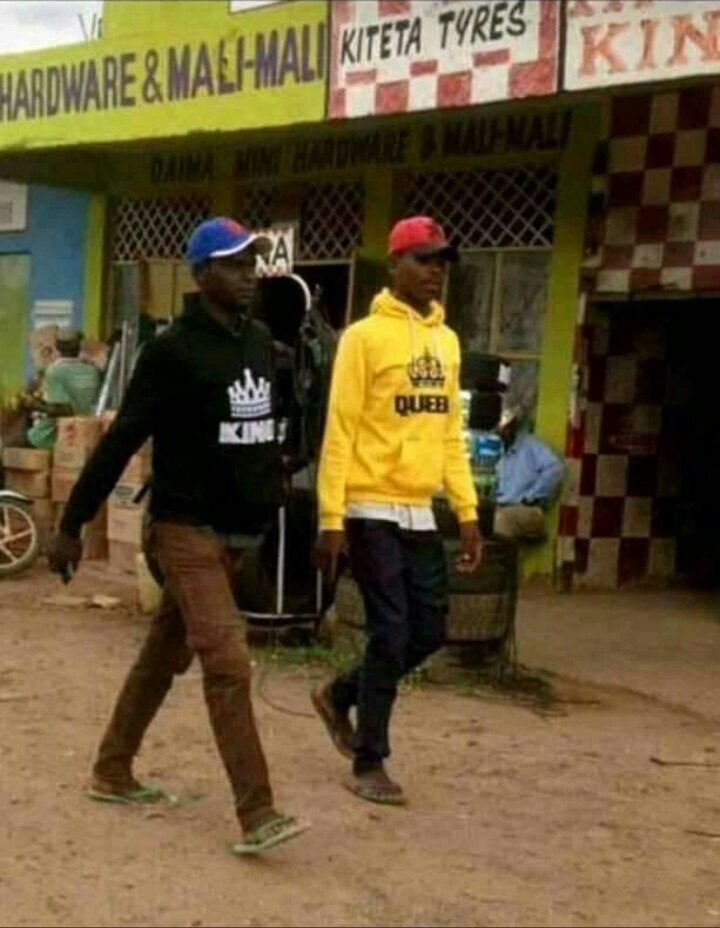 Netizens reacted differently after noticing this two abnomalities in the two guys in the above photo.
The first thing that was noticeable was the writing on their front, as one read 'King' while the other read 'Queen' yet both are men. This was the first line of argument. Most wondering how the two made the decision to have their hoodie labeled that.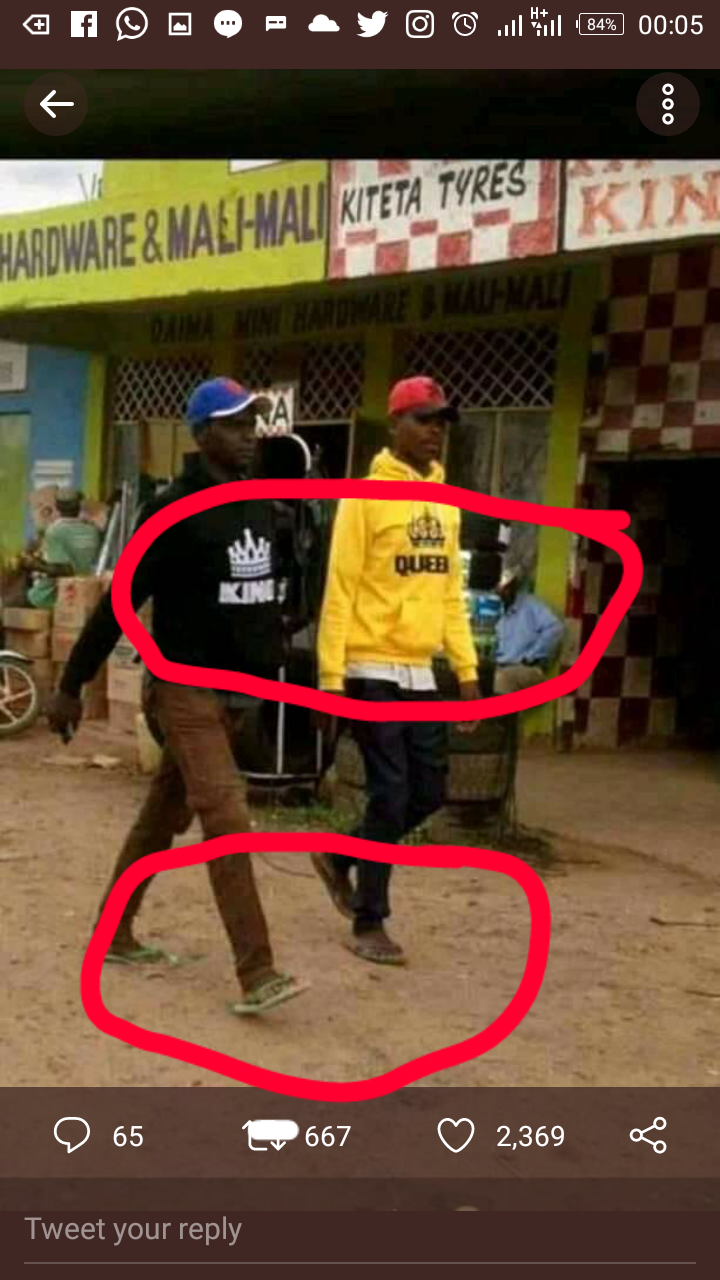 The second thing that captured the netizen attention, is what the two were tearing on their feet, which was in contrast to what they were wearing on top.
There were a couple of reactions that claimed that, the real owners must be somewhere nursing injuries, this is one of the term Kenyans use to show that something was not legally acquired.
For instance, Banana tweeted; Hapa kuna couple imepitwa nayo(There is a couple that has been robed)
Cyrus Waithaka wrote Nashuku Luna MTV anaumia.( I suspect there is someone nursing injuries).
Here are more responses for you.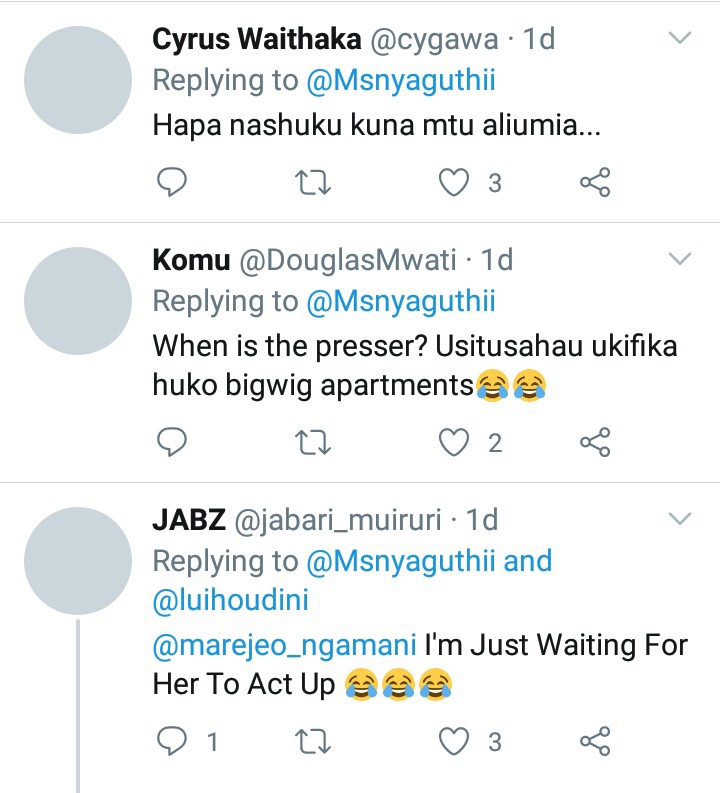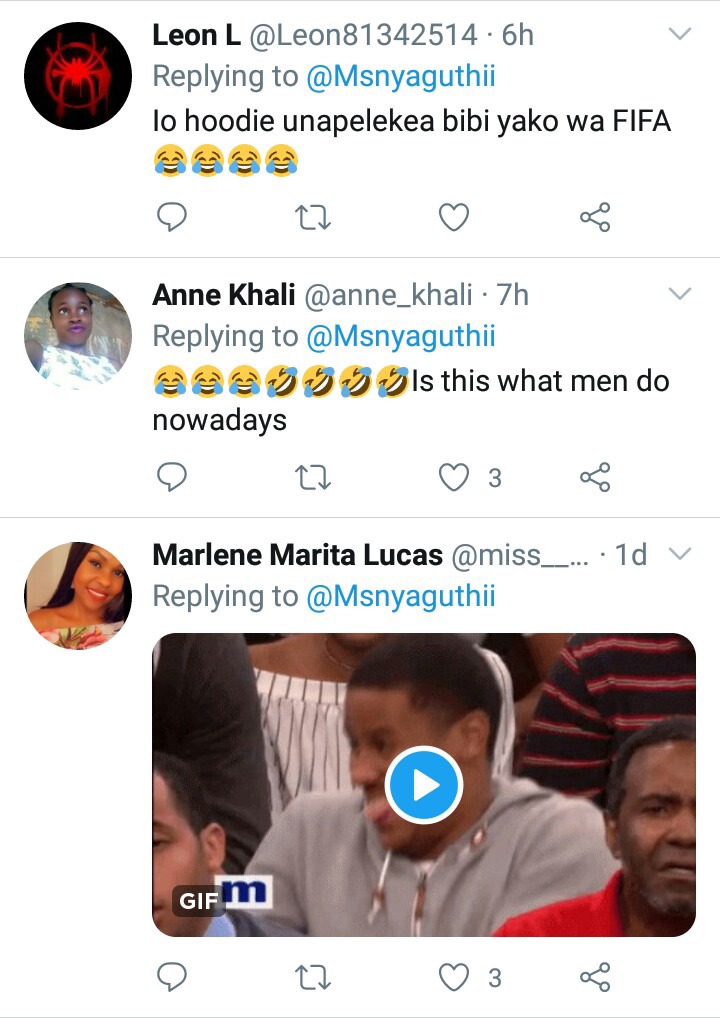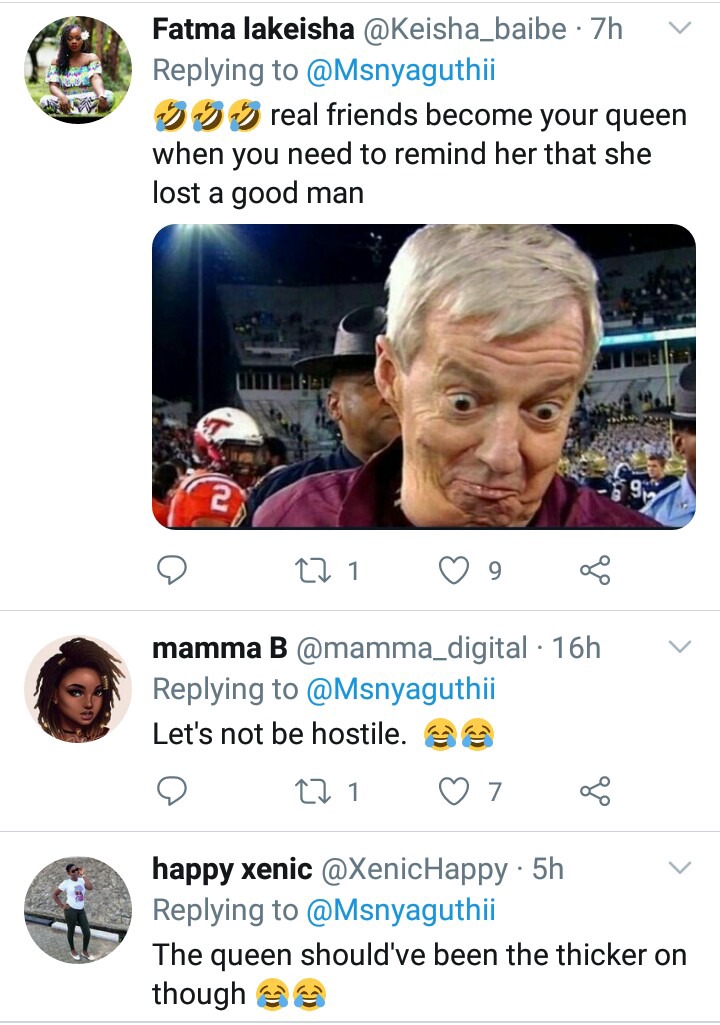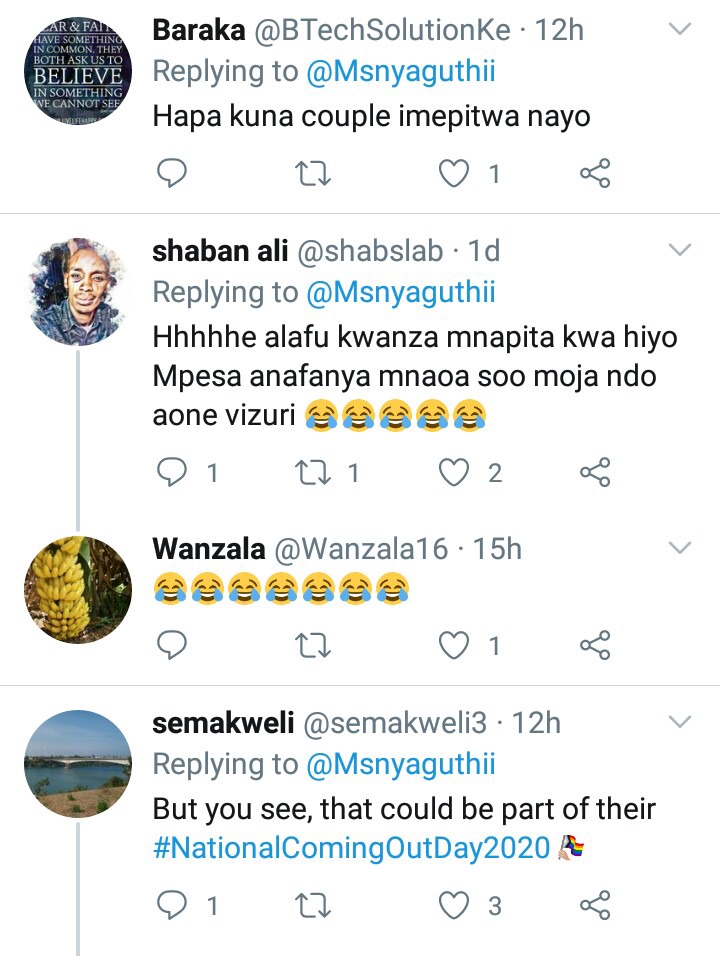 Content created and supplied by: Tebare (via Opera News )