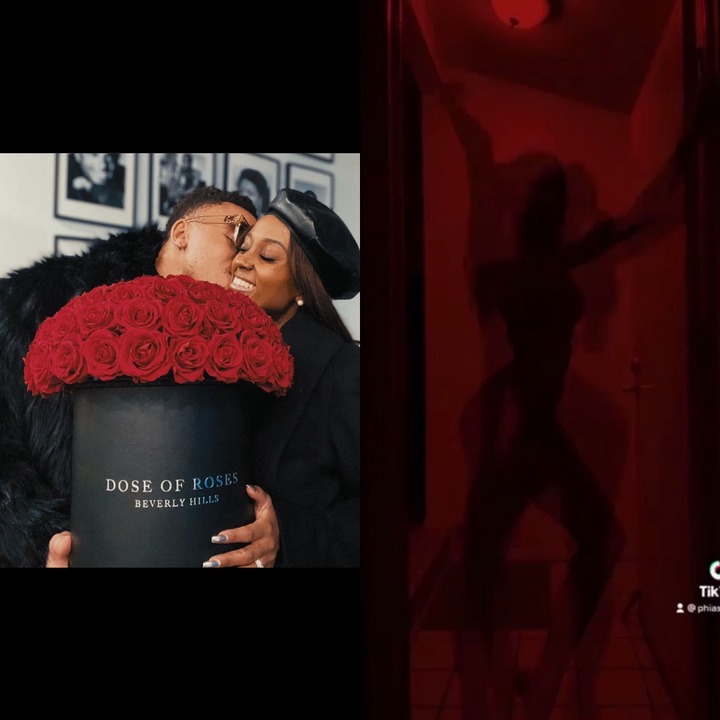 Hehe I have to laugh before I continue because seriously, this is just too funny. You are about to laugh out so loud. If you are dating, then you will understand this much better.
By now, almost everyone has come across the silhouette challenge thing. Though most don't understand what it really is. So here is what you need to know about the challenge, silhouette challenge is a Tik Tok challenge that is taking over. People pose on a door with the help of a red filter that makes one appear as a silhouette.
Vanessa Mdee and Rotimi her boyfriend were not left behind though. Vanessa wanted really bad to be part of the challenge but when she was just about to turn into a silhouette, the boyfriend interrupted. Eeeeiii na the way team Mafisi were ready to feast their eyes😂😂😂😂. In a Nigerian accent, Rotimi was like, "enhe what did you want to see!?" He went ahead to say some more funny stuff which left netizens in stitches. He finished by asking her to put her hand on his shoulder so everyone could see the huge engagement ring on her finger. The challenge got over 10k comments.
Click on the link to watch video
https://www.instagram.com/p/CK2OcgqjJLa/?igshid=neomhnuum7bc
Below are some reactions from the funny clip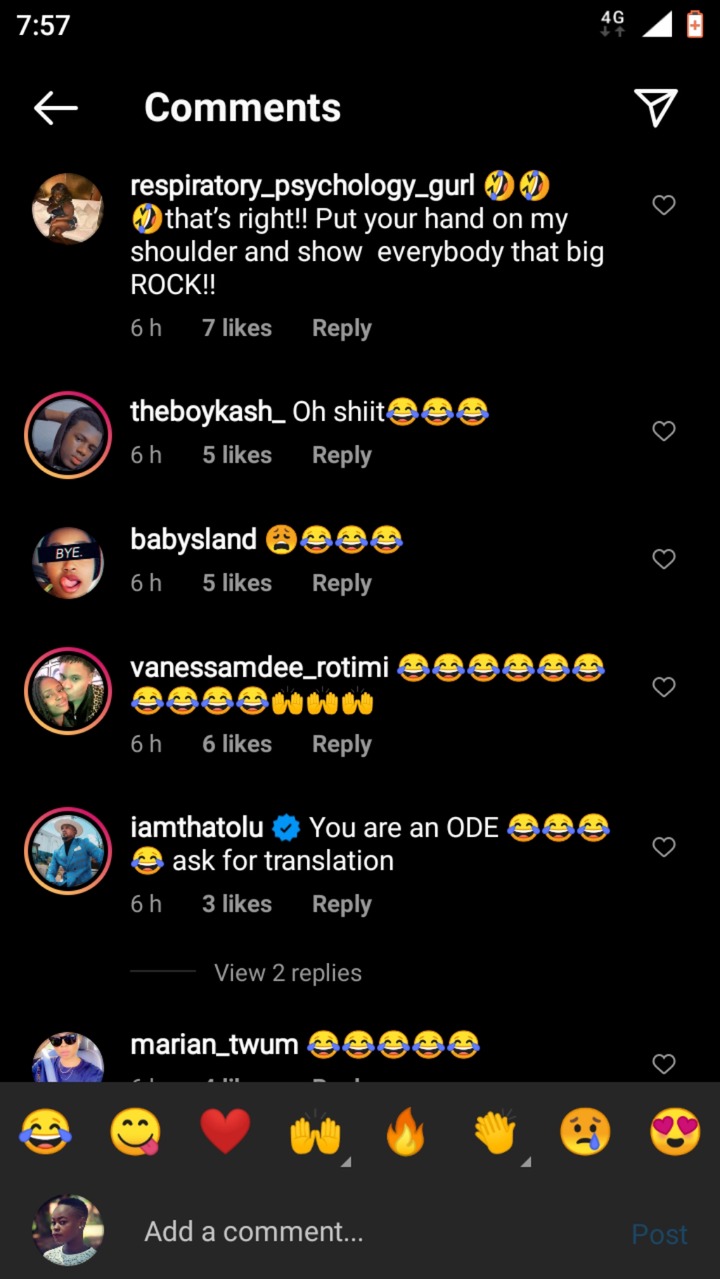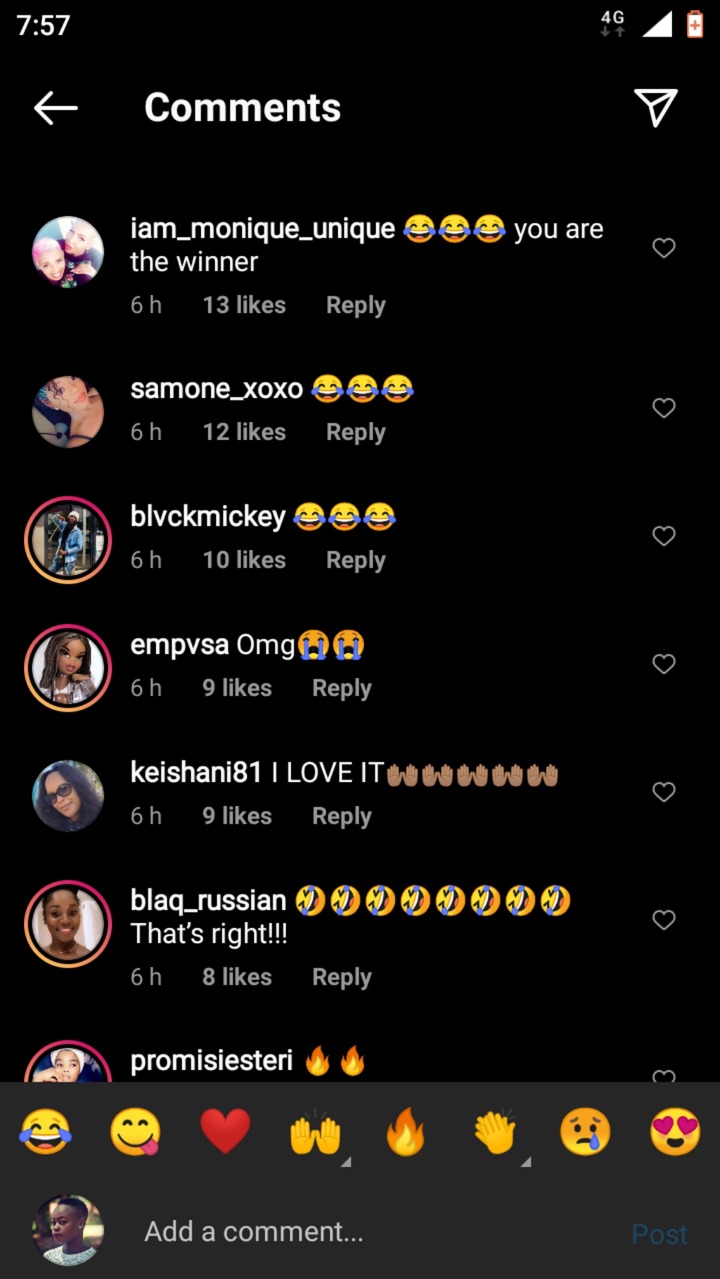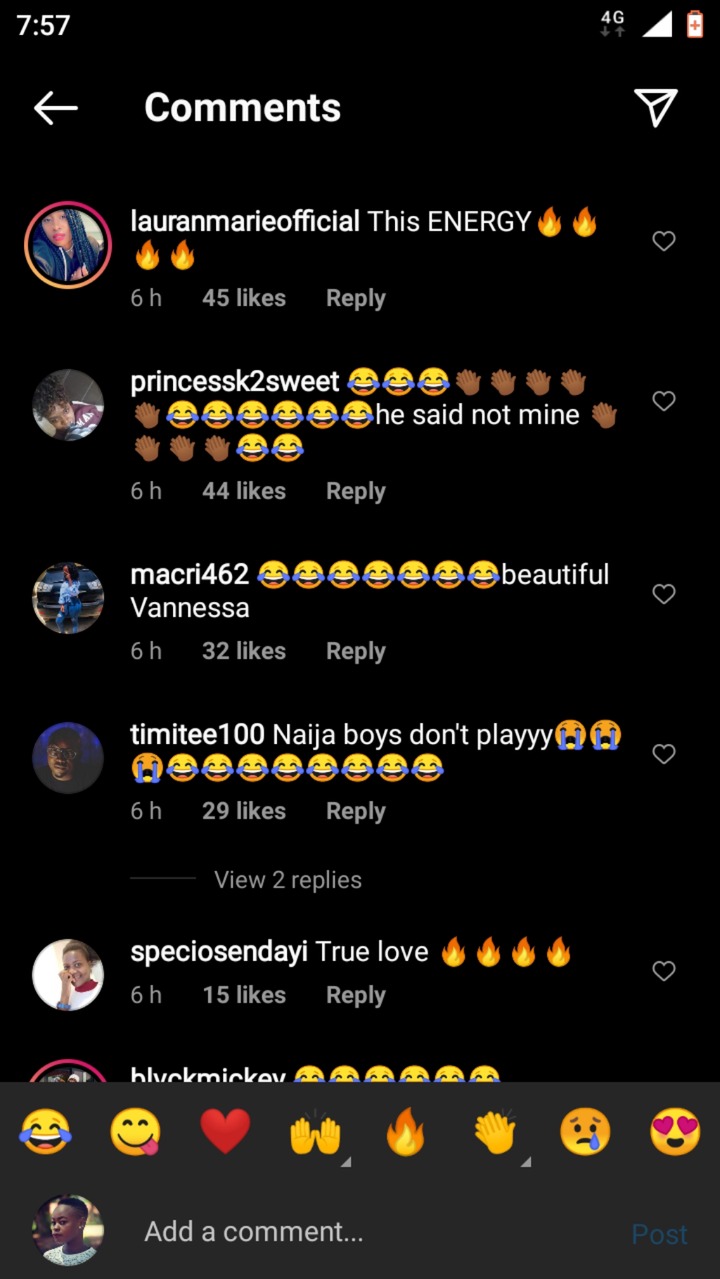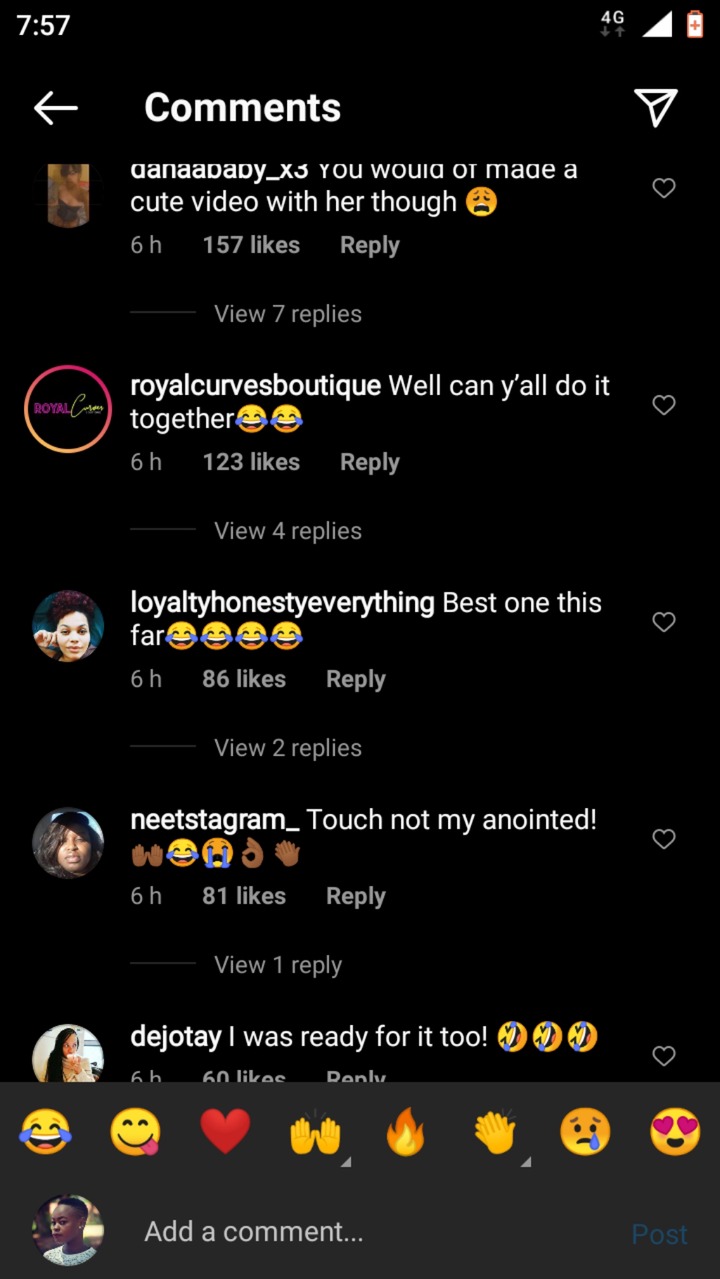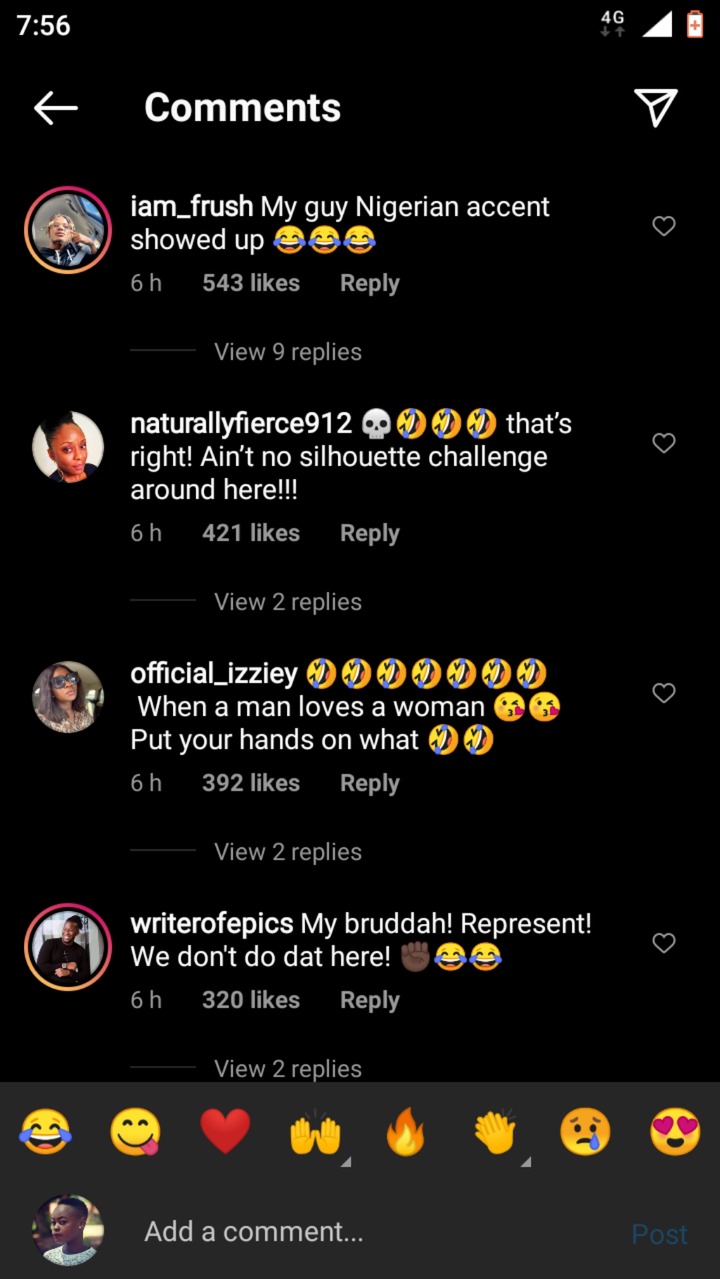 Content created and supplied by: Lilianaoko03 (via Opera News )