Drana was witnessed in Mombasa after an artist got busted with somebody's wife in a matatu reportedly heading to an uknown area. 
As per online media reports, the spouse's significant other followed the artist after he got reports that he had been spotted with his better half.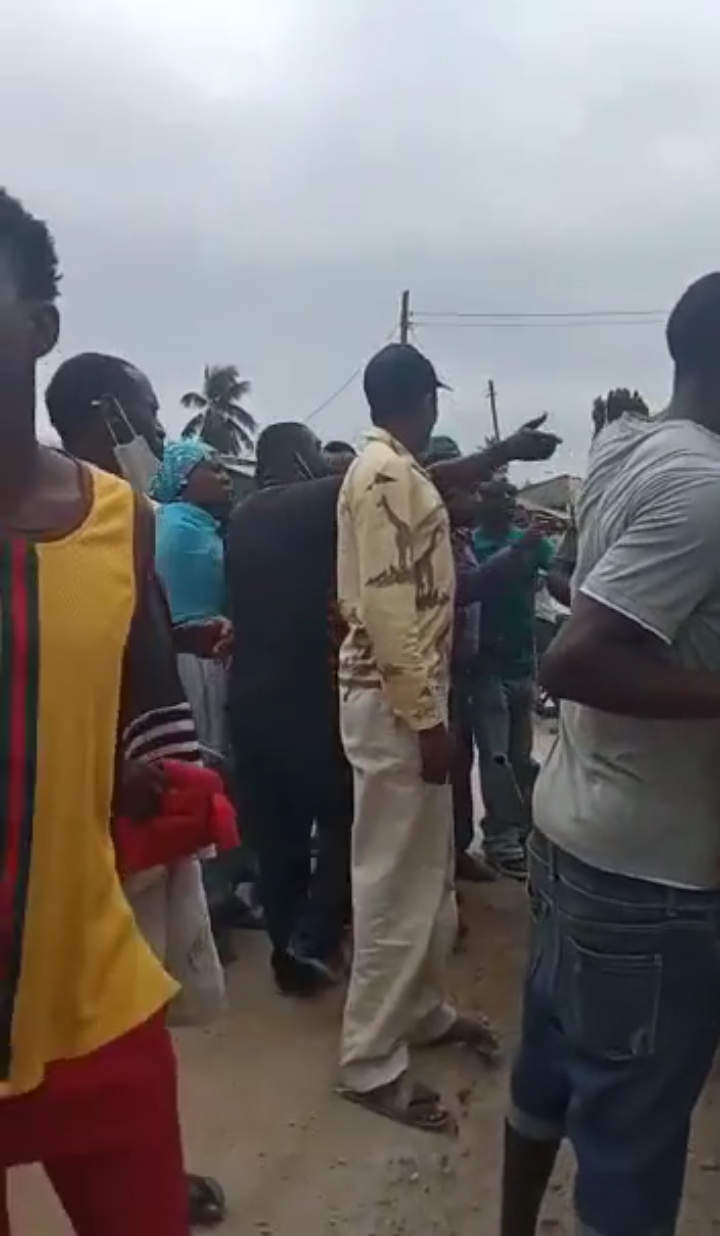 The abandoned spouse, who was joined by certain men who were believed to be thugs, caused a lot of drama as they halted the matatu and faced the artist, vowing to beat the hell out of him.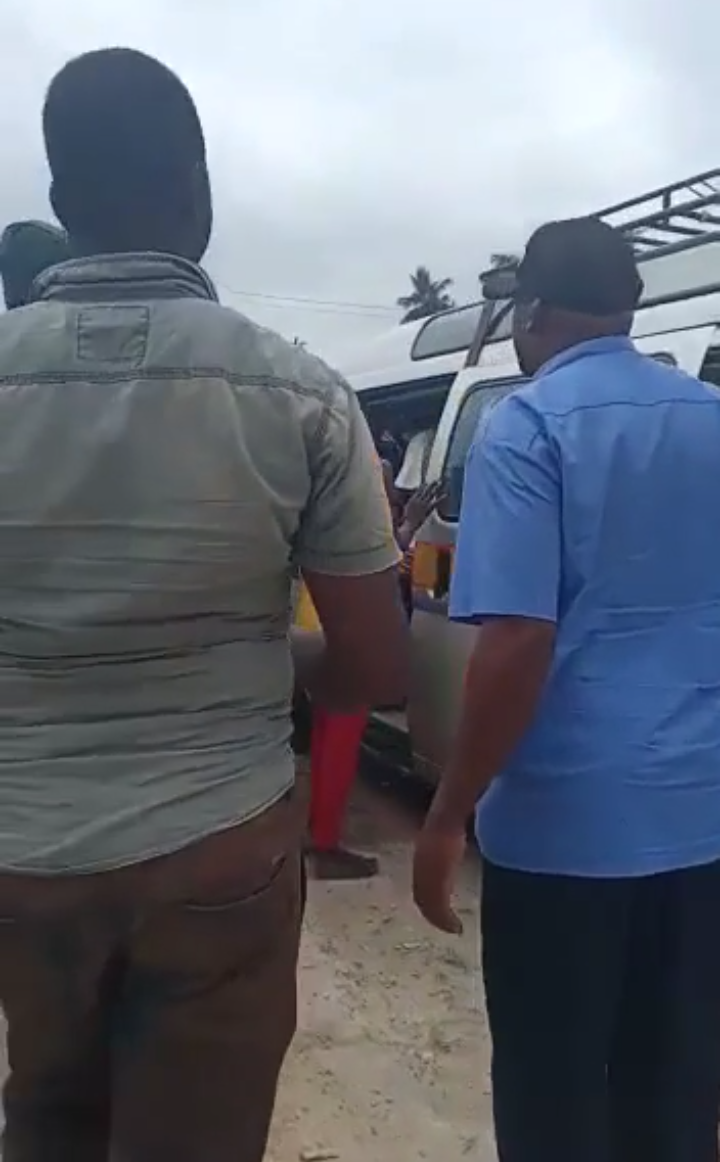 (Courtesy)
The said artist had to plead for mercy and forgiveness like a baby not long after he was cornered. 
In the video, the artist is heard asserting that the wedded lady he was spotted with is only a fan and not a 'mpango wa kando' as affirmed.
What would you have done if you were in the artist's shoes? Do you think what he did was the right thing? Share your thoughts and opinions in the comments section down below.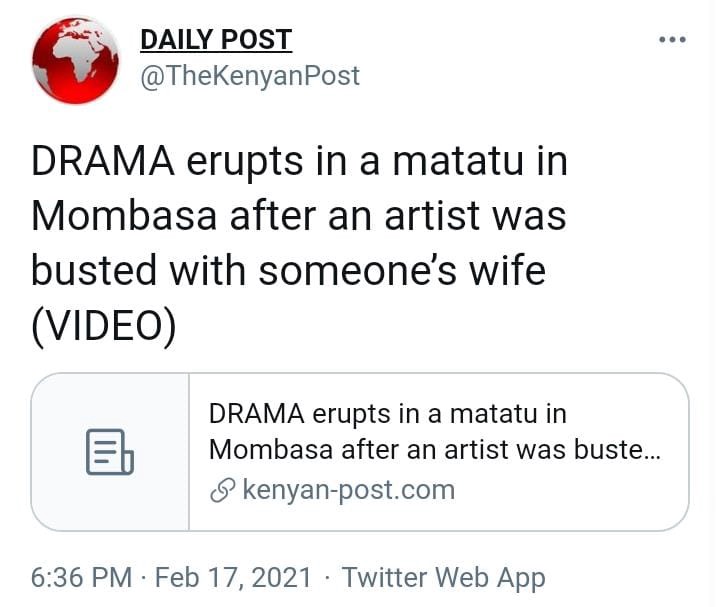 Content created and supplied by: ModernRogue (via Opera News )