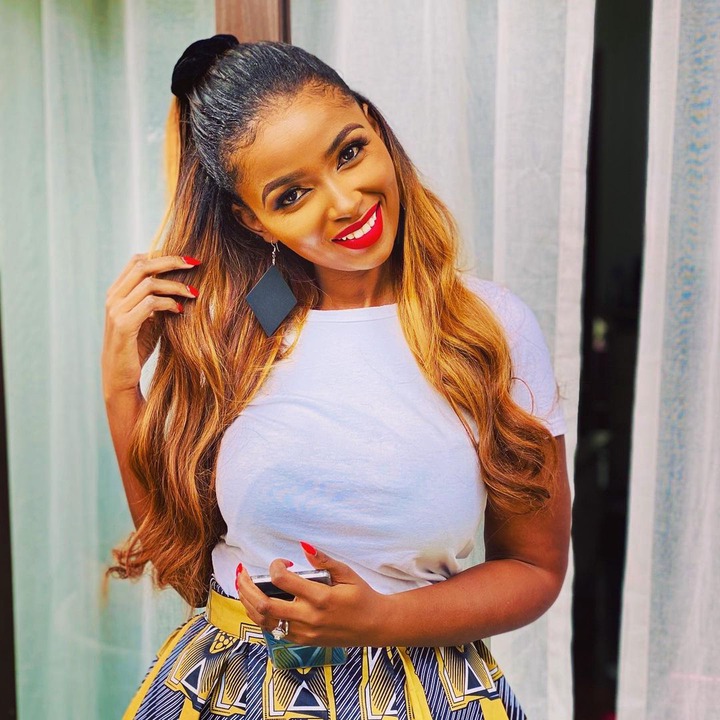 Keroche Heiress Anerlisa Muigai(Photo/Instagram)
Flashy Kenyan business lady Anerlisa Muigai has sent a cryptic message to those who have been digging up on her private life. A few days ago, the beautiful heiress caused a stir after she deleted her husband's photos from her Instagram page and dropped his name.
Unlike her previous Instagram page where she was referring to herself as Anerlisa Muigai Mnyang'anga, her new Instagram page reads just Anerlisa Muigai after dropping the name Mnyang'anga, which is her husband's official name.
Besides dropping her husband's name, she also unfollowed him. This has led to rumours that her marriage may be on the rocks.
Interestingly, her celebrity husband still follows her even as gossip lovers continue to speculate on the status of her marriage. He has not deleted photos that they have taken together even after his wife dropped his name and unfollowed him.
Rumours of Anerlisa's pregnancy have also been going rounds on social media after she was recently spotted flaunting what looks like a baby bump.
The flashy Keroche heiress has posted a cryptic message to those concerned about her life following endless rumours that are circulating online concerning her. The message posted on her Instagram stories reads, " You will be confused till you learn how to mind your business,''.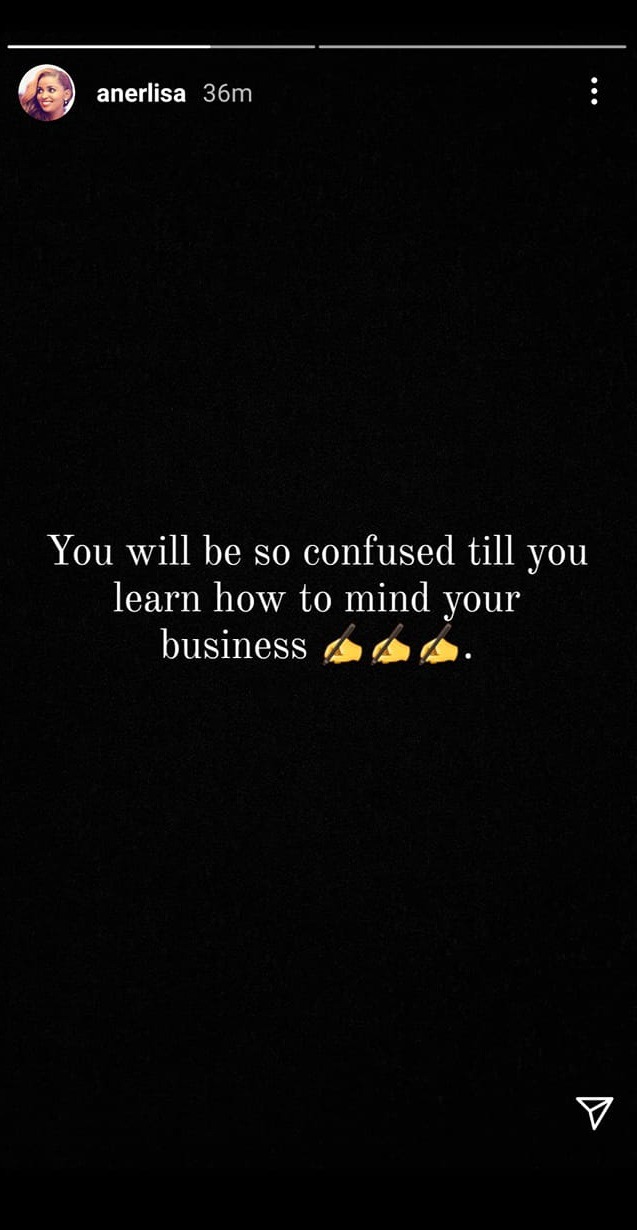 Anerlisa has in the past pulled stunts that seem to indicate that her marriage is on the rocks, only to resurface with photos flaunting PDAs with her husband.
Content created and supplied by: Sanchezi (via Opera News )