Oprah winfrey and Madonna are among celebrities who were fired to their for them to become famous and rich.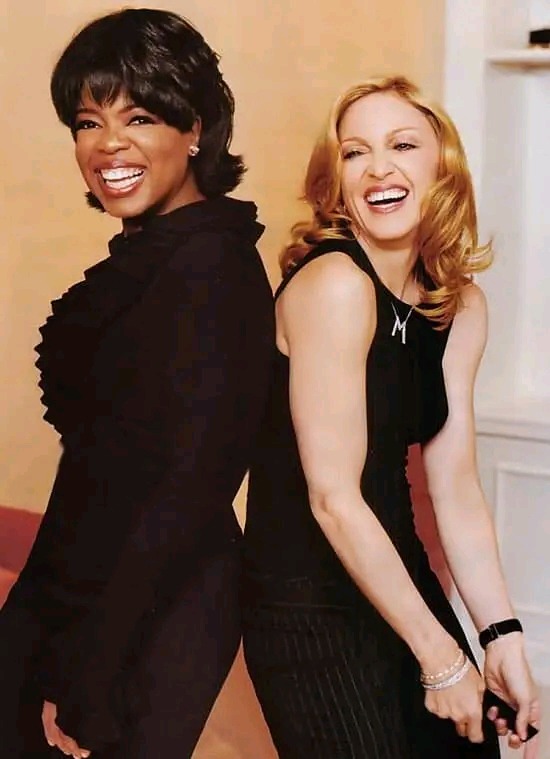 These are 17 People Who got first fired before they become who they are today which means rich and famous.
Mark cuban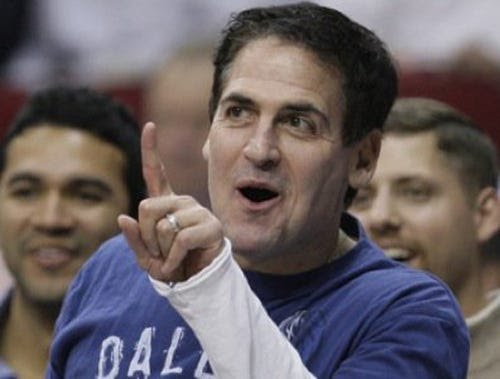 Losing your job might be one of the toughest experiences you encounter, but it isn't always the worst thing that can happen to your career.
Mark Cuban was destined to become more than a salesman at a computer store, and J.K. Rowling wasn't passionate about her job as a secretary.
But termination papers enabled these people to explore their real callings in life.
Even Mayor Bloomberg got his chance when his position with Salomon Brothers ended.
Walt Disney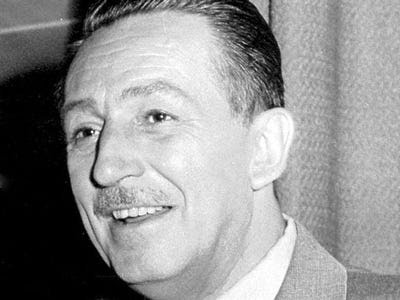 In 1919, Walt Disney was fired from the Kansas City Star. According to his editor, he "lacked imagination and had no good ideas."
That wasn't the last of his failures. Disney then acquired Laugh-O-Gram, an animation studio he later drove into bankruptcy. Finally, he decided to set his sights on a more profitable area: Hollywood.
He and his brother moved to California and started producing a successful cartoon series.
J.K. Rowling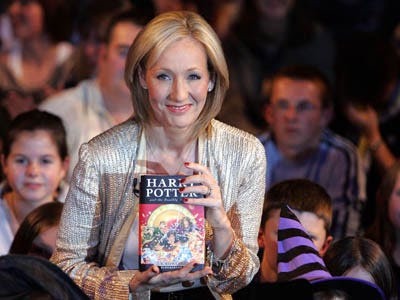 JK Rowling worked as a secretary for the London office of Amnesty International, but she dreamed of being a writer.
She secretly wrote stories on her work computer and daydreamed about a teenage wizard named Harry Potter. Her employers finally got fed up and gave her the boot.
Her severance check helped support her over the next few years, when she finally decided to focus on writing.
Today, she's the multi-billionaire author of one of the most successful book series of all time.
Mayor Bloomberg used his severance check to start his own company. Now he's 18th richest person in the country
Michael bloomberg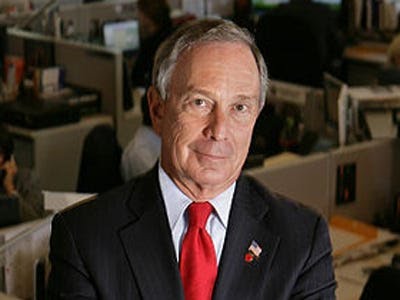 Michael Bloomberg was a partner at Salomon Brothers, an investment bank. In 1998, they were bought out by the company that eventually became Citigroup. Bloomberg was let go, but not before receiving a hefty severance check.
He used that money to start his own financial services company. Today, he's the country's 18th richest person and, of course, the mayor of New York City.
Anna Wintour says that everyone should lose his or her job at some point
Anna Wintour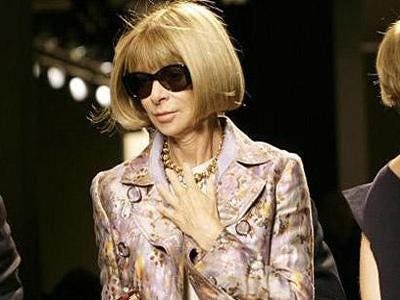 Vogue Editor Anna Wintour's started her career in New York as a junior fashion editor at Harper's Bazaar. She made waves for her innovative shoots, but editor Tony Mazalla thought they were a little too edgy. She got canned after a mere 9 months.
Getting fired was a great learning experience and never held back her style. "I recommend that you all get fired," she told fashion students. Shortly after leaving Harper's, she became a fashion editor at Viva.
Woody Allen fired Annabelle Gurwitch from his play and told her she looked "retarded"
Annabelle Gurwitch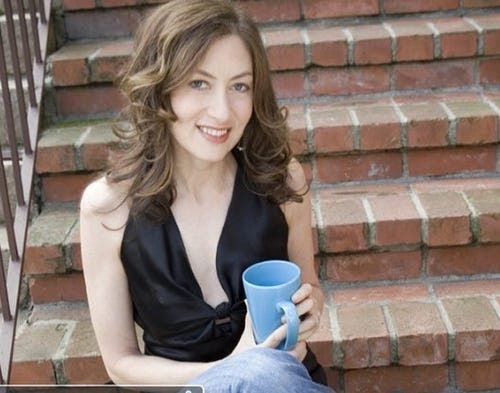 Annabelle Gurwitch is a comedic actress whose been canned more than a few times. In 2003, director Woody Allen reportedly fired her from his play saying, "What you're doing is terrible, none of it good, all of it bad, don't ever do that again. You look retarded."
In 2006, Gurwitch published a book of essays about being fired called Fired!: Tales of the Canned, Canceled, Downsized, & Dismissed
Madonna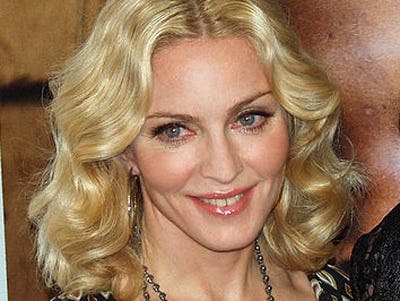 When Madonna dropped out of college and moved to New York to find fame, she had a rough start. Strapped for cash, she took a job at Dunkin' Donuts in Times Square. She didn't even last a day. After squirting jelly filling all over a customer, her managers gave her the boot.
The Material Girl went through several fast food and waitressing jobs before she was introduced to the city's punk rock music scene in 1979.
These low-paying gigs were necessary at first, but Madonna knew she was meant to be a star.
Oprah Winfrey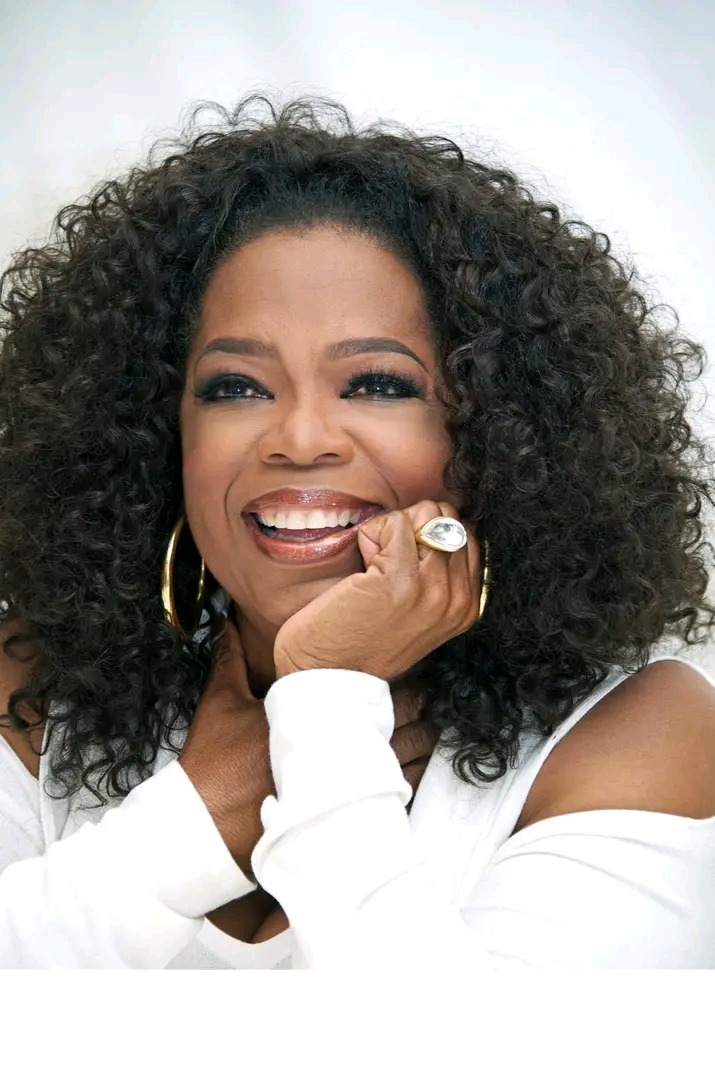 Evening news reporter Oprah Winfrey couldn't help but get emotionally invested in her stories. The producer of Baltimore's WJZ-TV got fed up and pulled her off the air. As a consolation, he offered her a role on a daytime TV show.
Winfrey was initially heartbroken. At the time, daytime TV was a huge step down from the evening news. Her sadness quickly faded as the show, People Are Talking, became a hit.
That success help Oprah find her true calling as a talk show host.
Jerry Seinfeld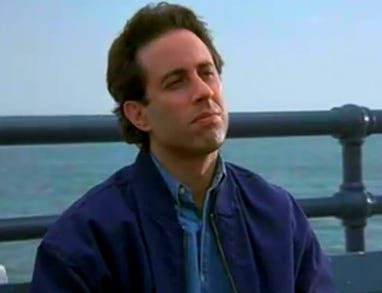 He didn't know he was fired until he showed up for a read-through and his part was missing from the script.
Jerry Seinfeld had a small role on the sitcom Benson, but the producers didn't like the way he was playing the part. They fired him after only three episodes. Unfortunately, no one bothered to tell Seinfeld he'd been cut. He showed up for a read-through one day and found his part was missing.
He was humiliated, but he went right back to performing at comedy clubs. After one performance, a talent scout for the Tonight Show was in the audience. Seinfeld landed a gig on the show and his career immediately took off.
Truman Capote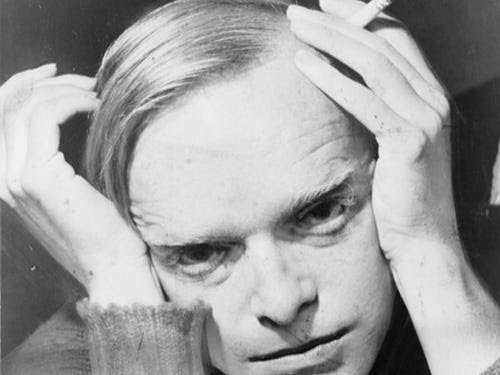 Capote dropped out of high school to become a copy boy for the New Yorker. His lifelong dream had been to be published in the prestigious magazine.
Two years later, Capote attended a reading by famed poet Robert Frost. Sick with a cold, Capote left in the middle of the meeting. Frost was deeply insulted, and knowing where Capote worked, he demanded that the magazine fire the boy.
Getting fired didn't hurt his career. He began to submit short stories to magazines like Harper's Bazaar and Mademoiselle. A few years later, he published his first novel.
Robert Redford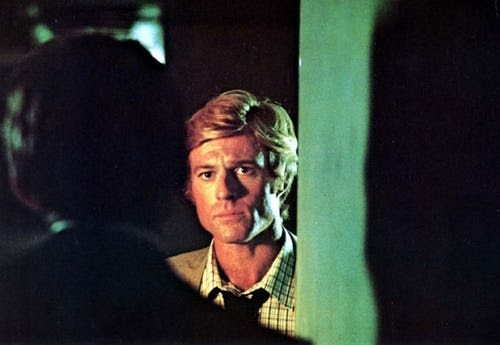 He was a lazy, sloppy manual worker. Turns out, his talents belonged elsewhere.
As a teenager, Robert Redford was an unskilled worker at Standard Oil when a supervisor found him asleep on the job. Instead of firing him, they switched him to another department, where continued to screw up. After smashing several cases of glass bottles, he was terminated.
Getting fired encouraged him to pursue his other dreams. He attended college at the University of Colorado and eventually moved to New York to become an actor.
Bill Belichick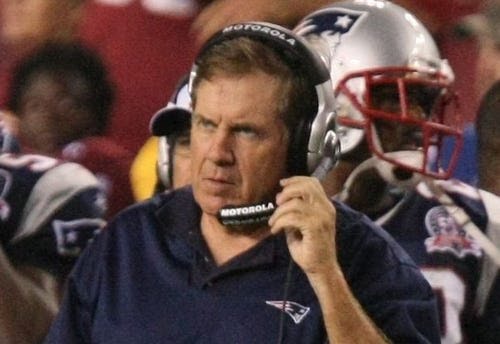 He's led the New England Patriots to five Super Bowl appearances and three wins, but in 1995, Belichick was fired from his first head coaching job with the Cleveland Browns by their owner Art Modell.
He was named NFL Coach of the Year for 2003, 2007, and 2010 seasons.
Lee lacocca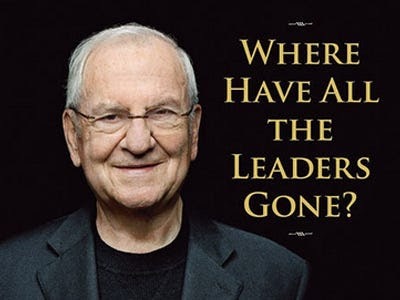 Lee Iaccoca rose to the top of the Ford Motor Company, but he clashed with Henry Ford Jr., company's then-CEO and chairman. After a string of unused and bad ideas (including the Ford Pinto), Iacocca was let go.
Iacocca was soon courted by Chrysler, which was in danger of going out of business. He took out a huge loan from the government and used it to revive the company. He brought several of his ignored ideas from Ford over to Chrysler, like the Dodge Caravan and the Plymouth Voyager. He remained CEO of the company until 1992 and was credited with its rise from failure.
Bernie Marcus and Arthur Blank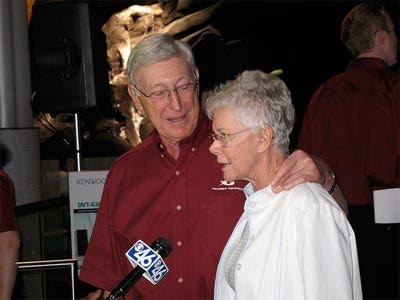 They were working for Handy Dan, an home-improvement chain, when a corporate raider fired both of them.
The two men decided to start their own home-improvement store based on an idea they'd had while at Handy Dan: an entire store of discounts. They called it Home Depot. In less than a decade, they'd opened over 100 stores and made over $2.7 billion in sales.
Howard Stern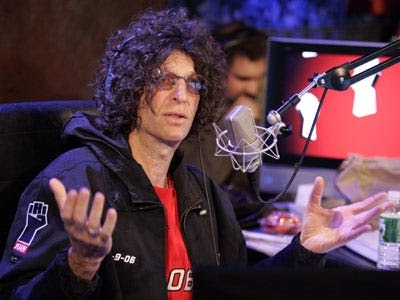 Howard Stern was a controversial DJ on WNBC, but he crossed the line with one particularly racy sketch. NBC pulled him off the air.
Fortunately, he found XM was a better home for his talent. After his show debuted, millions of devoted Stern fans switched to Sirius. He now pulls in about $70 million a year.
Elvis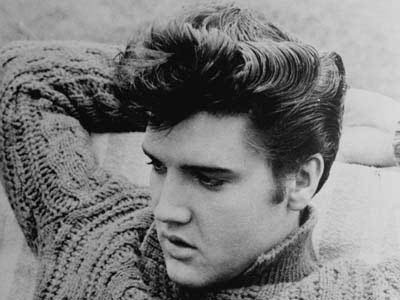 Elvis may be the king of rock 'n' roll but he hit some major setbacks on his way to the top. After one performance at Nashville's Grand Ole Opry, the concert hall's manager told the singer he was better off returning to Memphis and his old career, driving trucks.
Luckily for modern music, he didn't. Presley continued to book shows in the area and eventually landed a spot on a tour with Hank Snow, the then biggest star in country music.
Thomas Edison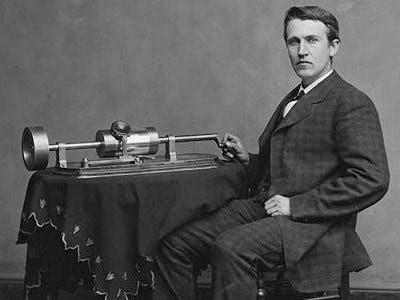 Until one night in 1867, he spilled some acid that ate through his entire floor.
He got canned and decided to pursue inventing full-time.
Edison received his first patent two years later, for the electric vote recorder.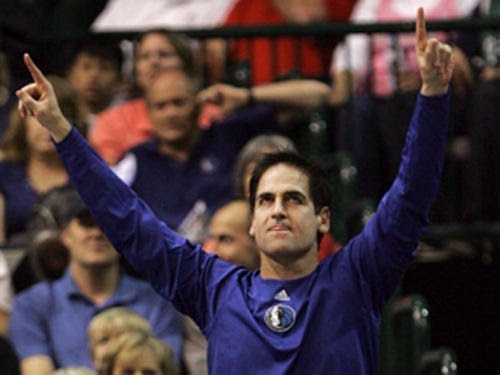 In the 1980s, Mark Cuban lost his job as a salesman at computer store. That was the last time he worked for someone else.
One of Mark Cuban's first jobs out of college was a salesman at a computer store. However, he was more interested in cultivating new business than manning a cash register. After he failed to open the store one day because he was busy with a potential client, his managers cut him loose. That was the last time he ever worked for someone else.
Shortly after his termination, Cuban started his first company, MicroSolutions. Since then, he's made over $2.4 billion.
Here are more reasons why failing is good:
If You Haven't Failed, Then Maybe You Aren't A Real Entrepreneur.
Content created and supplied by: Fiston (via Opera News )
Opera News is a free to use platform and the views and opinions expressed herein are solely those of the author and do not represent, reflect or express the views of Opera News. Any/all written content and images displayed are provided by the blogger/author, appear herein as submitted by the blogger/author and are unedited by Opera News. Opera News does not consent to nor does it condone the posting of any content that violates the rights (including the copyrights) of any third party, nor content that may malign, inter alia, any religion, ethnic group, organization, gender, company, or individual. Opera News furthermore does not condone the use of our platform for the purposes encouraging/endorsing hate speech, violation of human rights and/or utterances of a defamatory nature. If the content contained herein violates any of your rights, including those of copyright, and/or violates any the above mentioned factors, you are requested to immediately notify us using via the following email address operanews-external(at)opera.com and/or report the article using the available reporting functionality built into our Platform See More