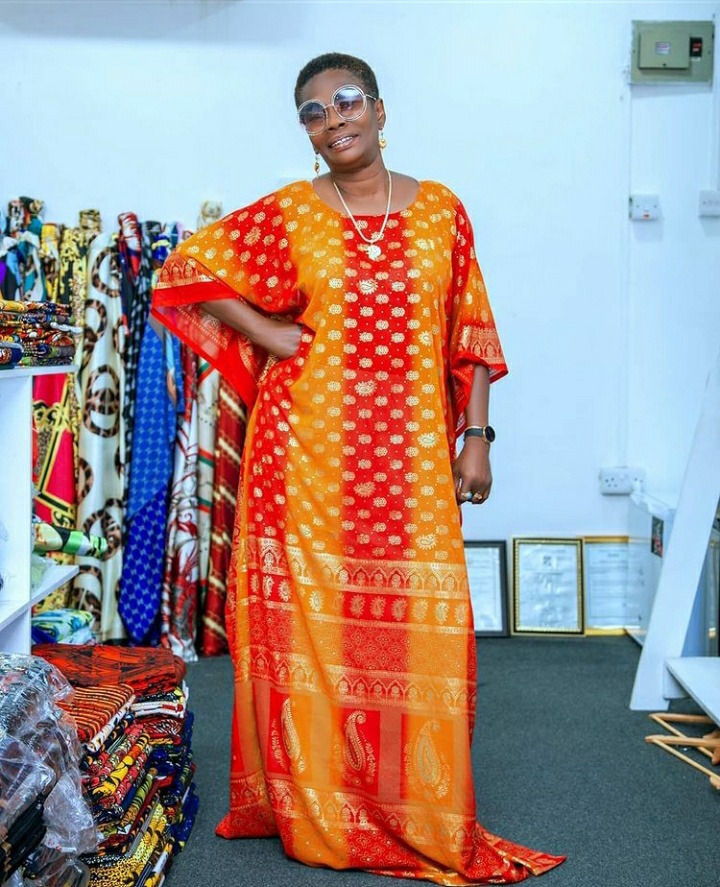 Diamod's Mother
Diamond Platinumz's family had been on headlines recently. There dramas doesn't look like ending very soon. This is after Diamond's mother Sanura Kassim shared a photo on her social media pages that has left netizens in awe.
Mama Dangite shared a photo and left a caption that caused a lot of mixed reactions especially from.her Tanzanian Fans. From the photo she shared she was with her alleged daughter 'Esma Platinumz. She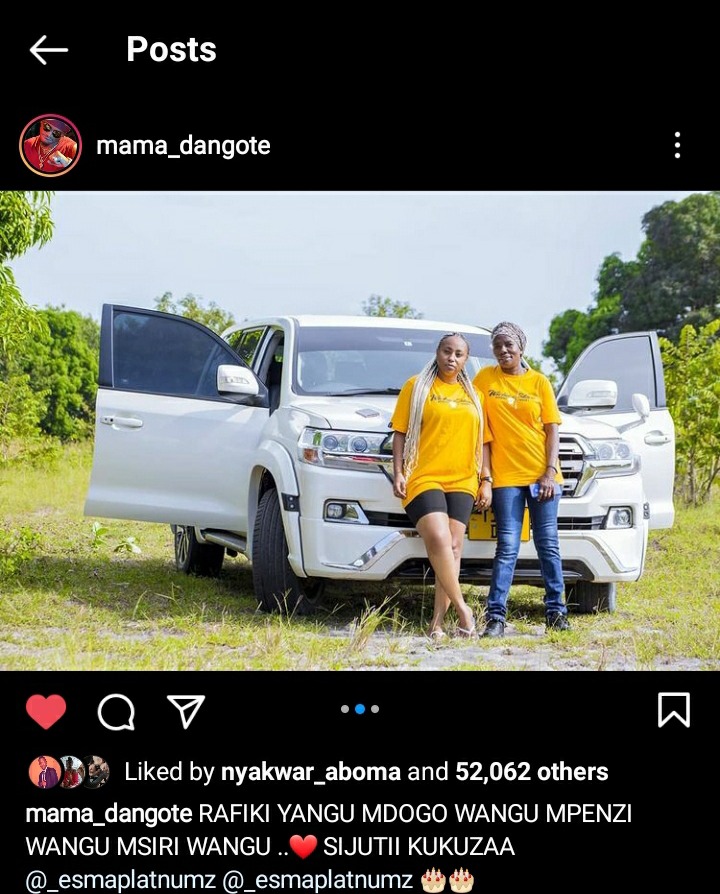 wrote,
"RAFIKI YANGU MDOGO WANGU MPENZI WANGU MSIRI WANGU..❤ SIJUTII KUKUZAA @esmaplatinumz".
The caption left her fans reacting, alot of comments were written but one of the comments attracted Mama Dangote's attention. A fan wrote,
"Ujuwe unatuchanganya 'ubwa wewe'. Sisi tunashinda kua tunabishana huku. Esma ni mwanao, au mtoto wa dada yako. Kuwa na msimamo basi!"

These comment has gone viral even getting to Mama Dangote's attention who didn't take it lightly with the fan. She responded back with a question,
"Mbwa mama yako mazazi", Diamond's mother responded.

Netizens where also left reacting some of them seemed to be on Mama Dangote's side while others were supporting the fan's point. Her are some of their comments,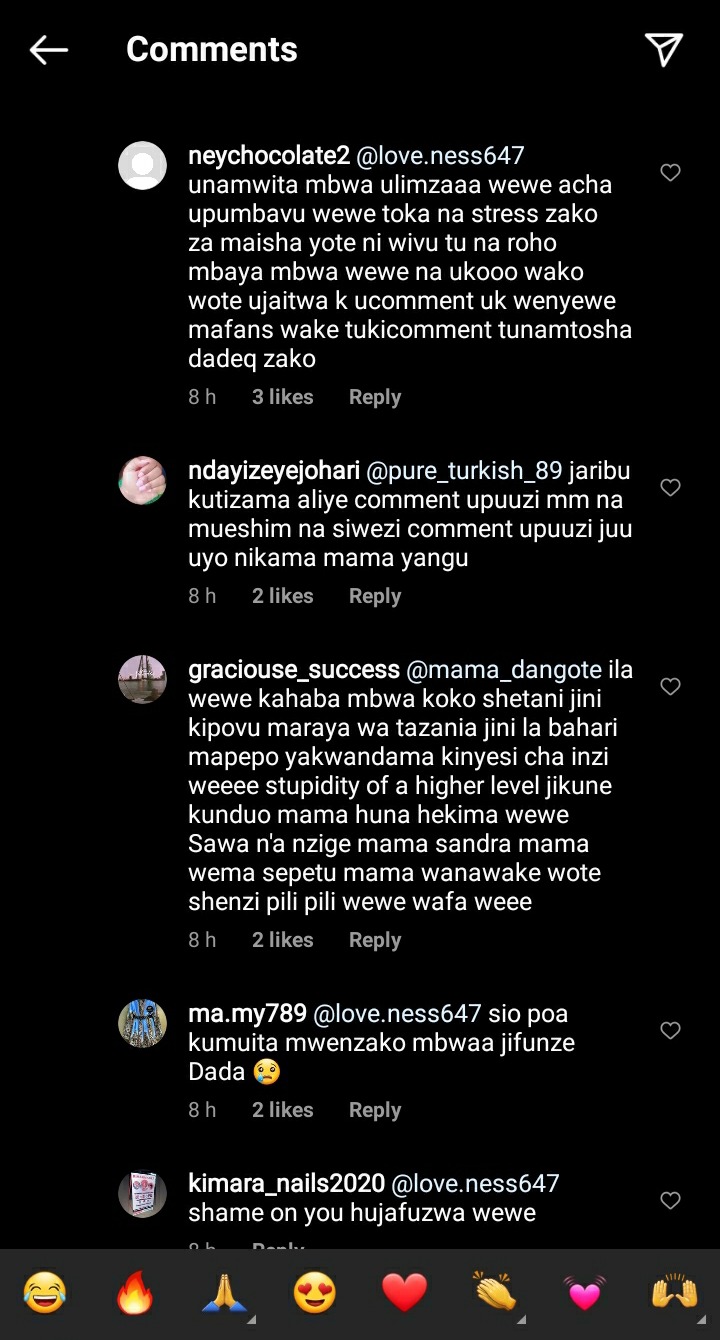 What do you think about this story? Is Mama Dangote just playing around with people's minds for attention or is it true that Esma is her biological son and not her sister's as she claimed before. Leave your comment below.
Content created and supplied by: RukiaM (via Opera News )