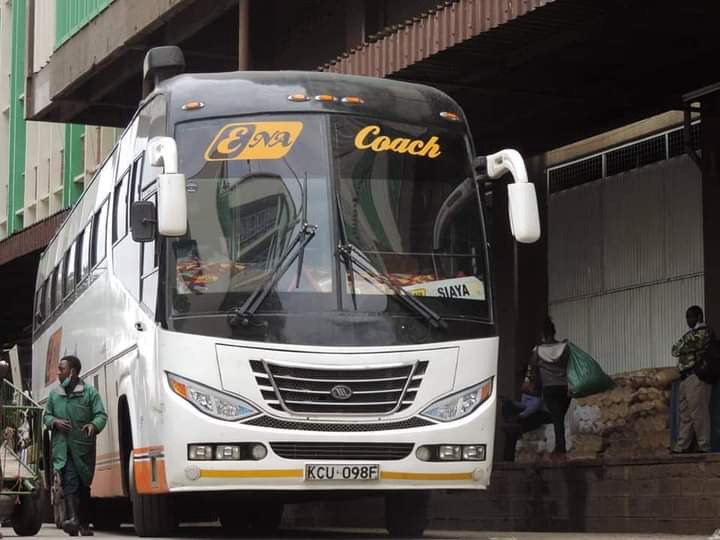 Kenyans have reacted after Ena Coach management revealed to the public that the victim Kemunto Nyakundi who was slapped by Ena Coach staff has decided to forgive him and the matter was resolved.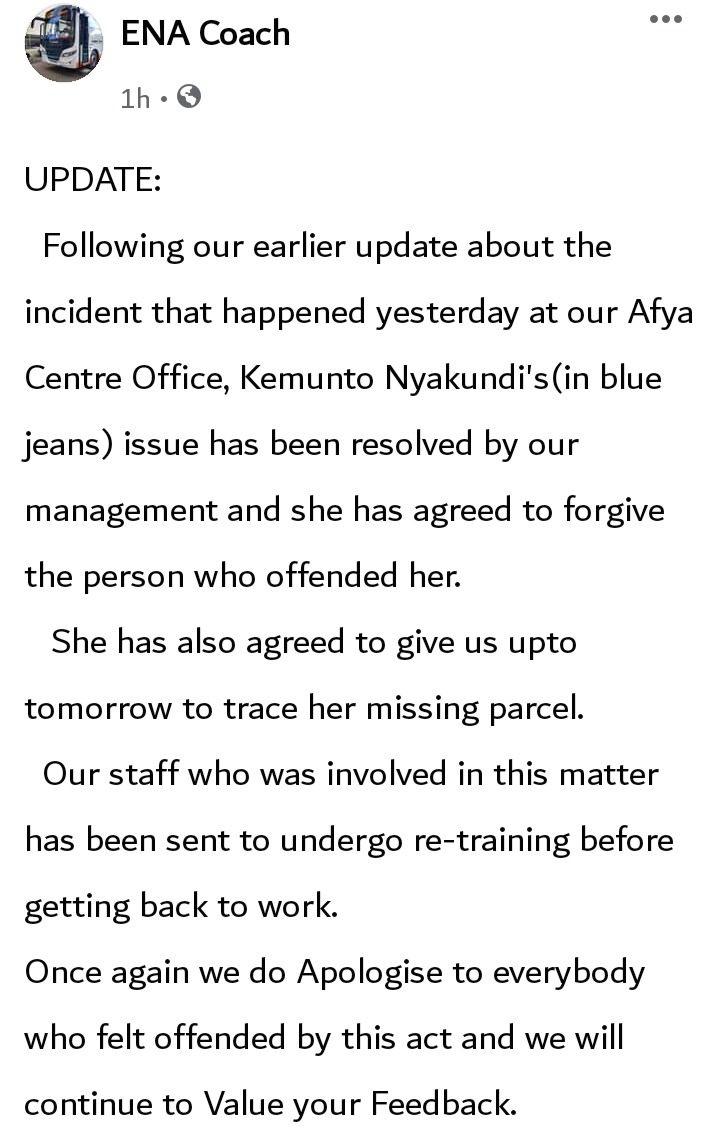 Reactions of the netizens :
Lamo Siko
I'm one of the Kenyans who is very much offended more than Kemunto....alafu which retraining are you talking about???? retraining the character or what????? Slapping someone's wife bwana ni makosa makubwa......!!!!anyway I have forgiven him,,,My former Boss taught me to have a forgiving heart, no matter how much someone has wronged you,,,,thanks so much my Mom.
Hillary Otieno
That won't make your staffs any better. You need to hire professionals, not crooks you have picked because of being a Kisii or any other close friends. ENA is a big company but the kid of staffs/kids hired is worrying. I will still support customers boycotting your services. Why would you hit a woman, a mother and probably someone wife? Shame!
Osamia Mwene
What still amazes me is how you solve your issues, if it must reach to this level, then your staff is innocent. Reinstate him immediately
Moses Maeri
Re training no. Just fire that rude nigga. If the company is his let's know so that we can look for an alternative. Kwani how powerful he's to be left to continue working with the company
Sally Natasha
I wish this was states forgiving is you and sueing is all that matters for displinery reasons and future respect
Duke Obaigwa
Must u wait for the whole nation to cry so that things can be done smooth, something is missing in your office.
Omondi Benard
The defendant has been awarded by further training. When he comes back maybes he'll be prompted. ENa coach company is justifying violence against women. We will not accept
Justine makori
Sent to undergo re- training, meaning we don't have competent people outside there be serious and stop nepotism.
Correspondence Kahindi
The staff should come back stronger after re-training. He should be able to slap better than he did. Ena is a big company and must give its clients big and better slaps
Content created and supplied by: CycleNews.com (via Opera News )