Thursday, February 04, 2021
Egyptian mummy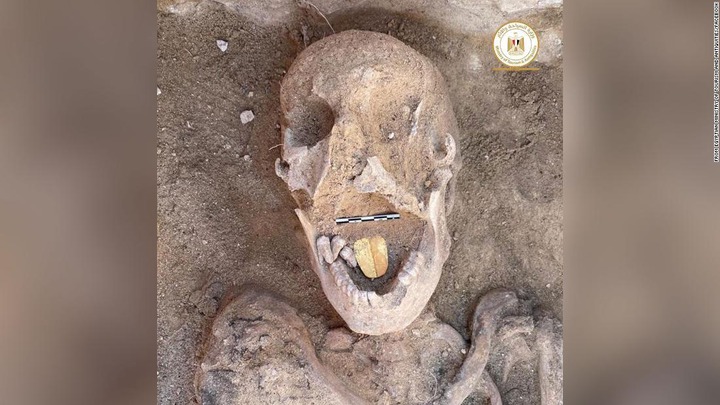 A 2,000-year-old mummy with a gold foil special necklace inside its mouth was discovered at the Taposiris Magna Temple in western Alexandria.
An Egyptian-Dominican archeological mission organization worker close to Alexandria has "found mummies from around 2,000 years prior bearing golden tongued ornaments", the Egyptian specialists said on Wednesday.
"The mission found 16 burial sites curved into the stone... in the sanctuary of Taposiris Magna, west of Alexandria" in northern Egypt, the archaeology service said in a proclamation, adding that the entombment procedure was far reaching in the Greek and Roman time frames.
The burial chambers contained a few mummies that were "ineffectively saved" yet bore "gold-leafed ornaments looking like a tongue".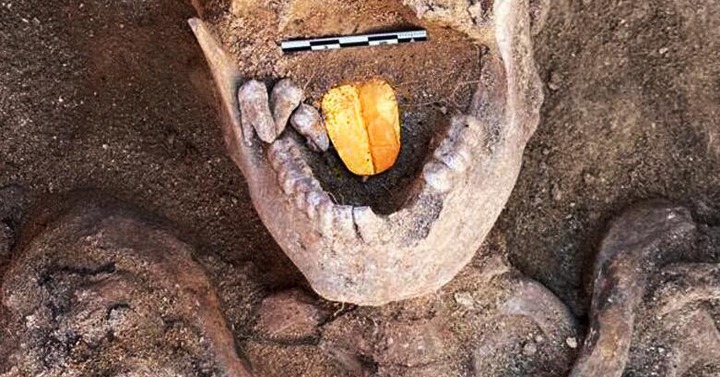 The ornaments were set in the mouths of the dead "to guarantee they could talk in eternity", as per the presumption of the organization.
"Two of the mummies were quite compelling to the analysts," mission boss Kathleen Martinez was cited as saying in the proclamation.
One had "swathes and parts of cardboard - layers of stuck, stuccoed and painted material texture that encompassed the mummy - embellished with overlaying with the model of Osiris", the Egyptian divine force of death and the hidden world.
The second bore a "crown finished with horns and a cobra... just as a jewelry with a swinging as a bird of prey's head", addressing the god Horus, the child of Isis and Osiris, as indicated by the assertion.
The group likewise found a female internment cover, a brilliant diadem and eight etched marble veils, as per Khaled Abu al-Hamd, head of Alexandria Antiquities.
The mission has been working toward the west of Alexandria for quite a long while, looking for the burial chamber of the unbelievable Ptolemaic Queen Cleopatra - however questions stay among archeological circles about the probability of discovering it in the zone.
The Ptolemaic administration was of Greek cause and controlled Egypt somewhere in the range of 323 and 30 BC.
It was the last pharaonic administration before Egypt went under Roman standard, and Cleopatra was its last sovereign.
Content created and supplied by: ArntoTu (via Opera News )