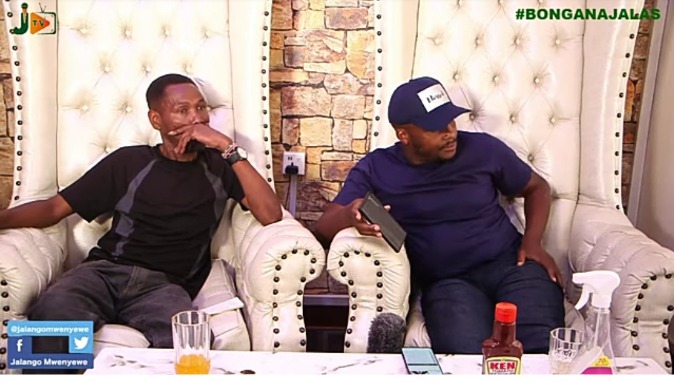 In the viral interview on Jalango TV, Actor Omosh of Tahidi High hilariously narrated how his children reacted when they saw him crying.. Surprisingly, the kids did not mind seeing their father crying. In fact, they encouraged him to open up about the challenges they were facing.
"My kids did not mind my crying. In fact, they encouraged me to open up because we have been suffering for so long. They didn't mind it at all. In fact, when they saw us receiving some aid, they were so happy that daddy's tears were finally replaced with joy and his opening up had finally paid back" he said.
Omosh has so far received a parcel of land and a sponsor to build him the land. He also received over one million through Jalang'o. Omosh's close friend and confidant Abel Mutua will be a signatory to the cash. The third signatory will be Omosh's wife. This will prevent mismanagement of the donated cash. Omosh has also received a job offer as a tutor in a University of comedy which will be opened in 3-4 months time.
Content created and supplied by: AbbyNews (via Opera News )