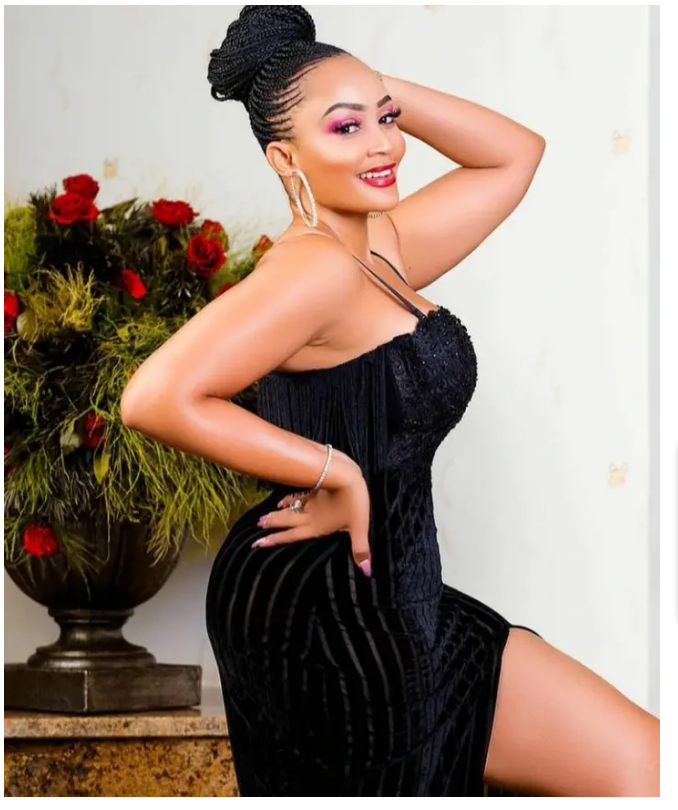 After Zari dumped Diamond on Valentine's about three years ago,the next relationship she was in was with a man identified as 'King bae' the flames turned off and in an interview at Wasafi she said that it ended but they are still good friends.
Last year also saw Diamond and Zari come together for the sake of their kids,this was seen as a sign of them maybe rekindling their love but it was only co parenting.
The South African based business woman shared a picture of herself hugged with a man in an all white party,it was then followed by another picture where she was seen resting her legs on the man's laps while he was scrolling his phone but his face was hid.
She seems to have gotten herself another man and taking to her Instagram account she posted a picture of their hands intertwined with the caption,"the most miserable people will want to see you in their WhatsApp group. Don't count me in that category I beg I refuse to be one of you...Happiness lives here.If it end in tears let it what will you as a person lose?"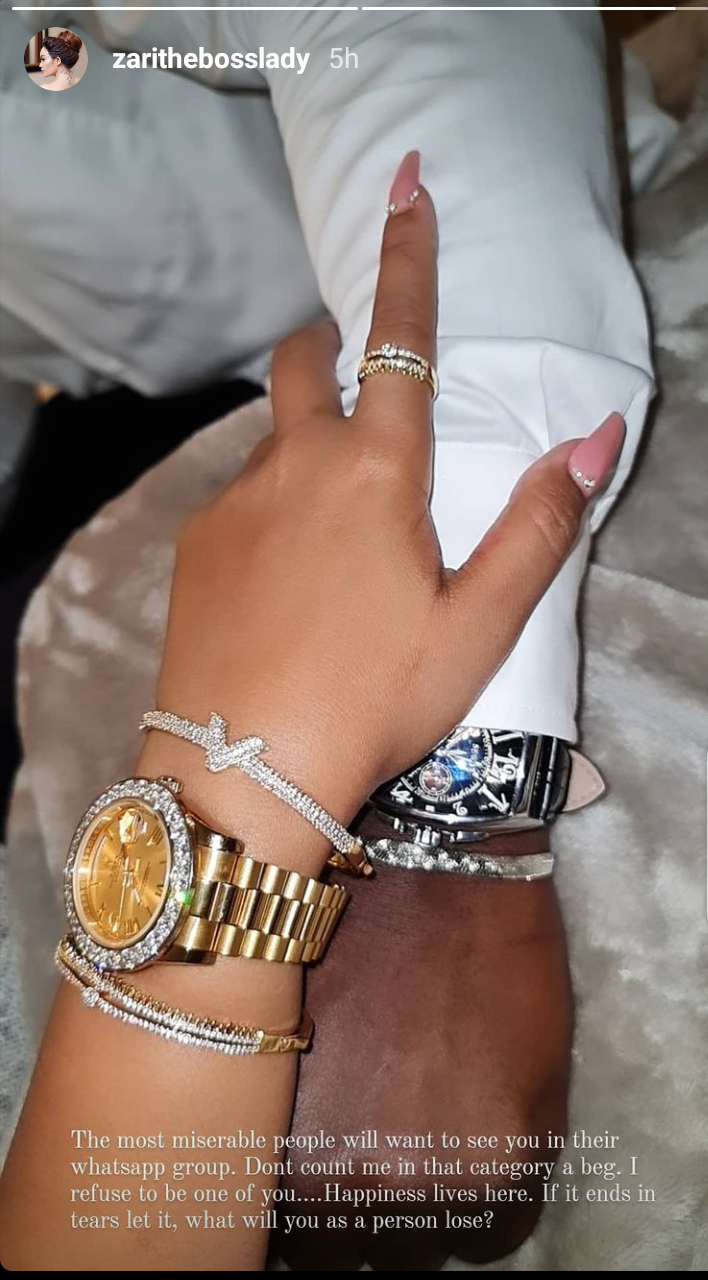 In another post she wrote ,"don't break my lil hand. I mean my ♥️ Mr man. Call him the Dark Stallion."
Zari is a mother of five,three boys from her relationship with her late husband and two from her relationship with Diamond.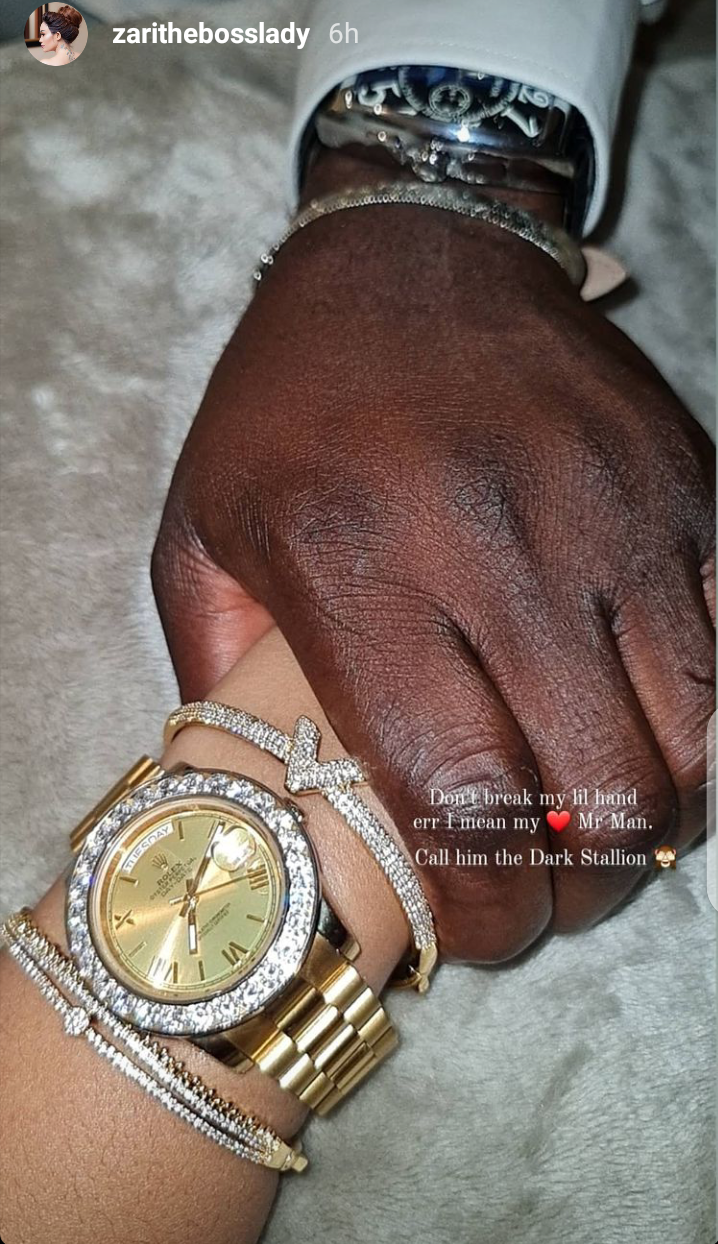 Content created and supplied by: Othina (via Opera News )