If you are a fan of gengetone music then you already know miracle baby whose real name is peter mwangi.He is a member of sailors gang a kenyan music group popularly known for their hit song 'Wamlambez'
Turns out miracle baby has a girlfriend and he has even made a visit to her parents home based on his instagram story.He posted a picture of his alleged girlfriend and mother and captioned with the following message
"Ile tension ukienda kuvist dame kwao mara ya kwanza...boychild hii tension huitwa aje ?"he asked.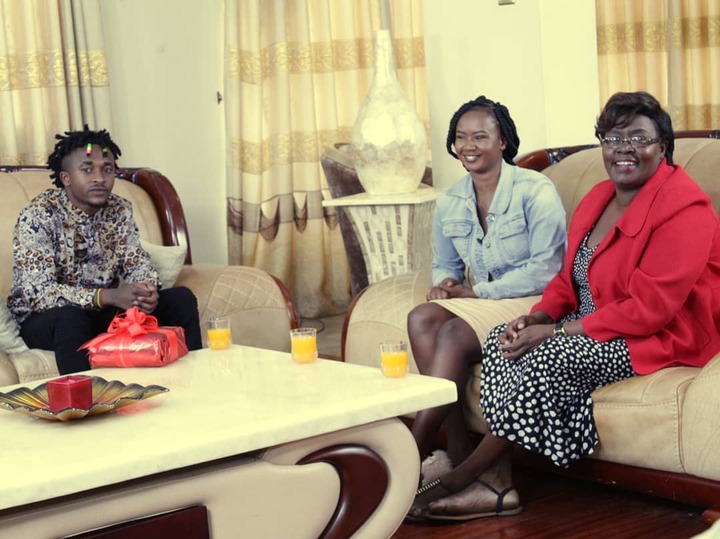 The question attracted funny answers with some saying it's called hyper thrice tension and another alleging is umlicord tension.
Not long ago miracle baby admitted to have three kids frim different baby mama's on his radio interview.By the looks of things he seems to be a responsible young man who takes responsibilities as he has taken a serious step of paying his girlfriends parents a visit.
He has had a rough time growing up and it seems like things have been looking up for him ever since he hit the lime light.
He is a talented young man with a promising career ahead of him.What do you think the tension is called?
Content created and supplied by: Shilamnyce (via Opera News )