Salome Njoki found herself in a dude shock after she realized that she was staying with her co wife without knowing. This came to realization when Salome landed on her house helps papers that indicated well that she has a child with the same man she calls a husband.
Earlier before Njoki was told that her husband has a wife who ended up with a child with him, but the wife moved far away from John, Njoki had ni reason to doubt this because it came from her in-law's mouth. After seeing the hospital papers Njoki realized that the do called house help is John's first wife and they even remained alone in the house when Njoki went for job.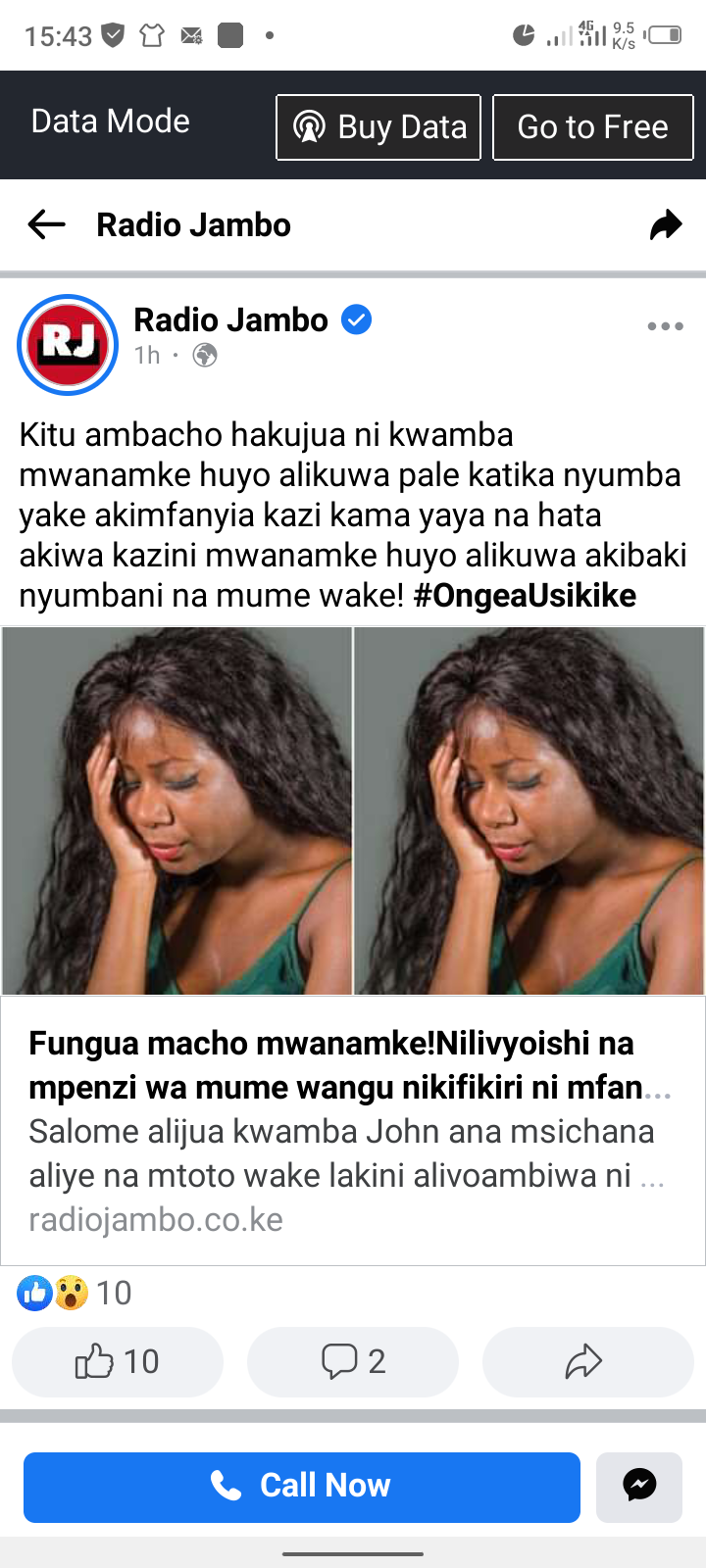 Njoki has now relocated to where her friend lives, this is after she found out the truth of how things were going on. Despite having children with Salome, John opted to keep his first wife close hiding the all story from Salome, this has kept Salome's mind off these men thinking that the worst might happen if she tries pulling the trigger.
Content created and supplied by: Trendingnewster (via Opera News )