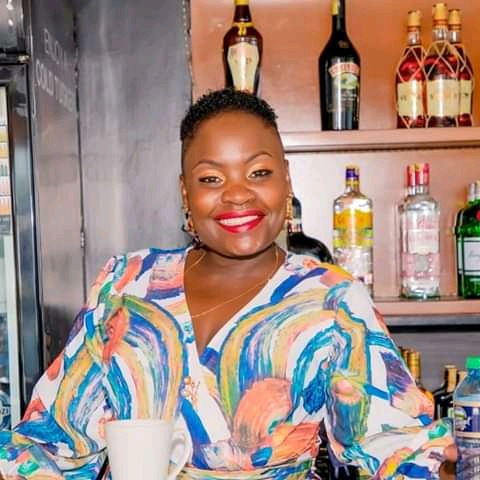 Dee Presenter 001
Life has been known to take people through stages such that before you make a breakthrough in your endeavours, there must be a struggle, an ugly and painful background. That is life.
Today popular Milele FM presenter known with her stage name as Dee Presenter 001, alias Diana Chepkemoi has opened up about her initial struggles in the world of employment before she landed on radio.
Imagine what? she narrates having worked as a bartender in Athens, Greece between the Year 2006 and 2007.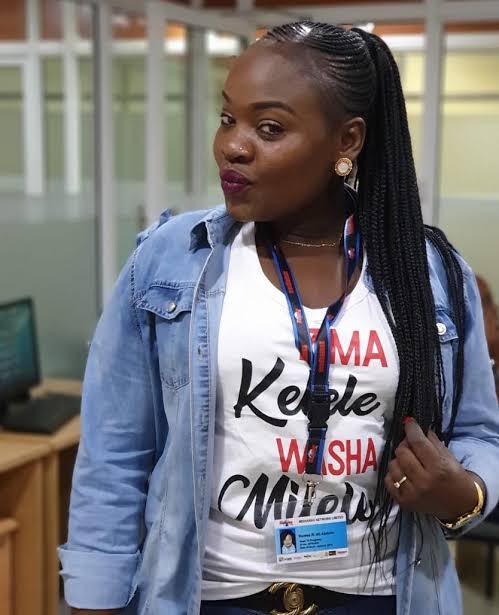 Just with that kind of occupation, I hope you are already fantasizing how difficult it is to deal with drunkards in a pub especially for a lady like her.
She further compares the struggles she has undergone at her age and those of women aged 60 years but still places herself at a higher rank.
She even exaggerates that the women in 60s are even yet to hit half of her struggles.
She acknowledges that figuring out rather differentiating who is drunk and who is naturally stupid was the hardest part of her occupation.
In an attempt though indirectly, to explain the reason most bar tenders are also liquor lovers just like customers, she discloses that the situation at her workplace would even get worse when the bartender(her) is sober.
She further recalls how the Naija chic who was tasked to show her how things are done was high like a kite. I guess she meant intoxicated.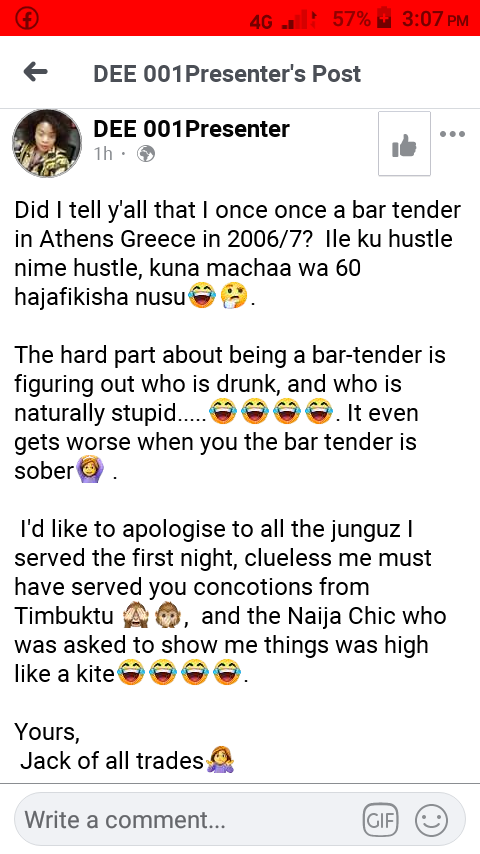 Her story of past life hustles has really motivated her fans. She has confirmed do Kenyans how she is a jack of all trades.
It is a clear indication that no matter how tough challenges seem, we will prevail if we fight and not give up.
Content created and supplied by: Isaac_Adungo (via Opera News )