6 hours ago, a source of Tanzania entertainment news music and drama, Carrymastory took to their Instagram page to share the above photo of Diamond Platnumz, Zari The Boss Lady and their Kids Prince Nillan and Princess Tiffah.
They captioned it, "Fake Drama ndo sipendangi 🤣🤣😂😂 hapa tu @Diamondplatnumz ndo ananiuzi Fanya Drama za kweli🤣😂😂😂 Bodigadi wanini mnaenda ofisini kwenu? wafanya kazi watawaletea fujo? Au mtavamiwa kiwandani🤣🤣😂😂😂 alafu wamemvalisha mtoto nguo imechanika ili kina Carrymastory [email protected]"
To translate to those who don't understand Swahili they said, Fake Drama I don't like them🤣🤣😂😂 this is where @DiamondPlatnumz annoys me. Do real dramas🤣😂😂😂. Bodyguards for what are you going to your offices? Are the workers going to cause trouble? or you will be attacked at the factory🤣🤣😂😂😂 and then you've dressed the kid some torn clothes so that we, Carrymastory can talk about it."
In what captured the netizens attention from their caption is when Carrymastory had zoomed in on Tiffah's blouse and concluded that her parents, Diamond and Zari had dressed her in torn clothes.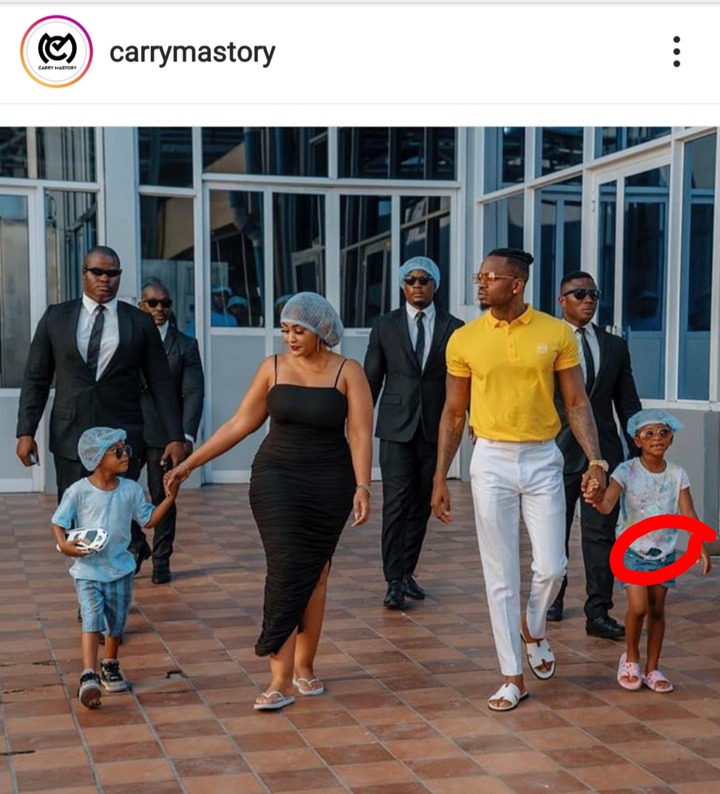 The above photo shows the zoomed in photo of Diamond and Zari's kid, Tiffah. Carrymastory spotted her "torn" blouse and talked about it.
On the comment section a person by the handle @jamiladigiro zoomed in on the photo too but couldn't understand if it was "torn" or not.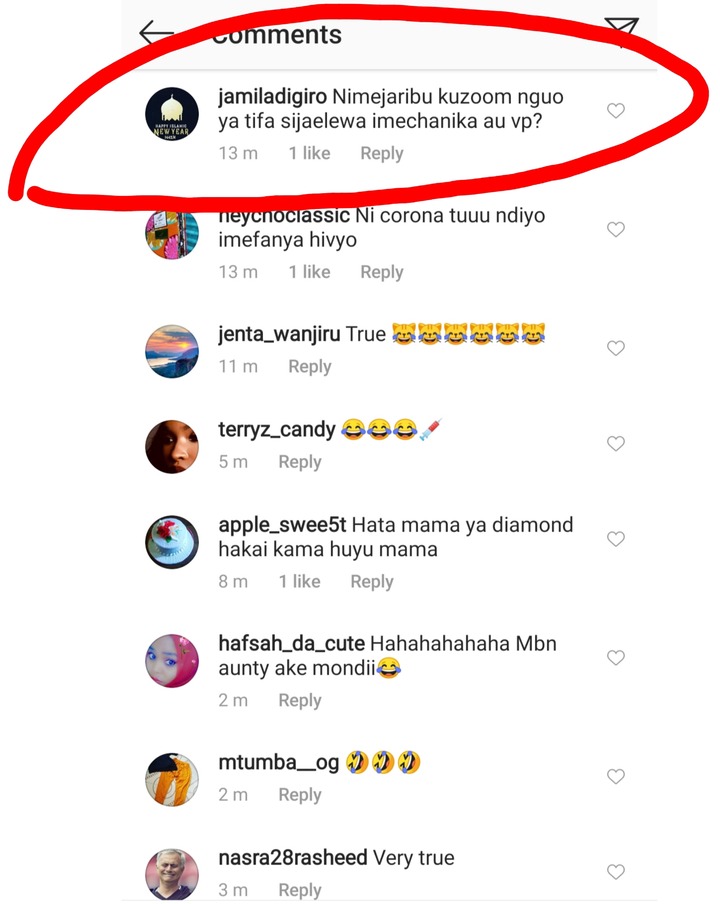 @jamiladigiro said, "Nimejaribu kuzoom nguo ya tifa sijaelewa imechanika au vp?"
To translate he said, I have tried zooming in on Tiffah's clothes but I haven't understood whether it's torn or not?
Check out the rest of the mixed reactions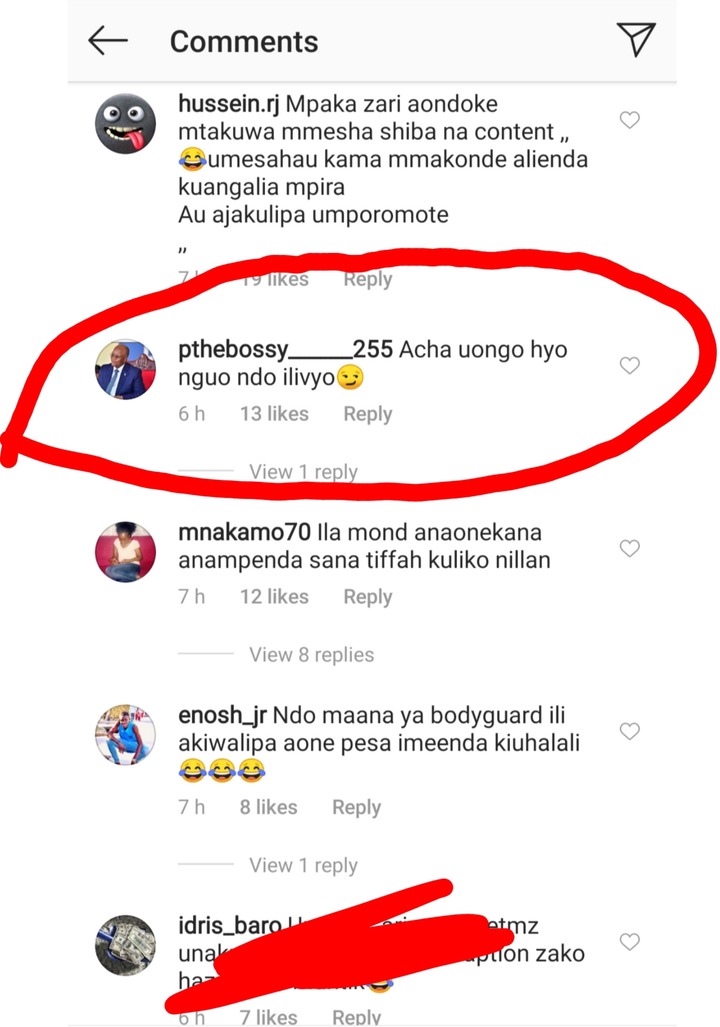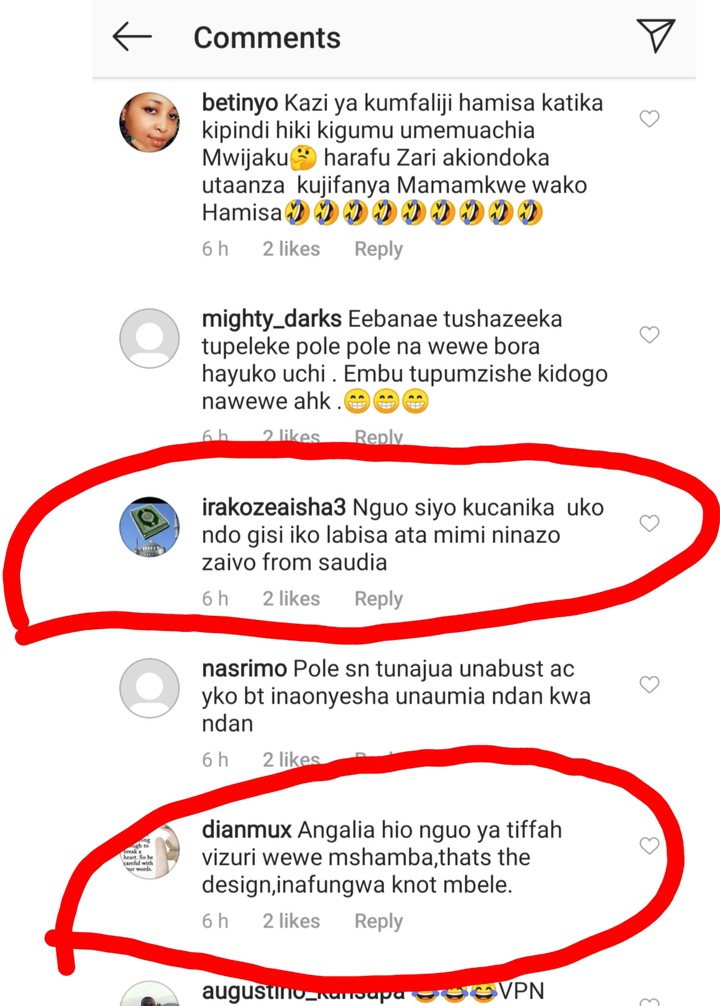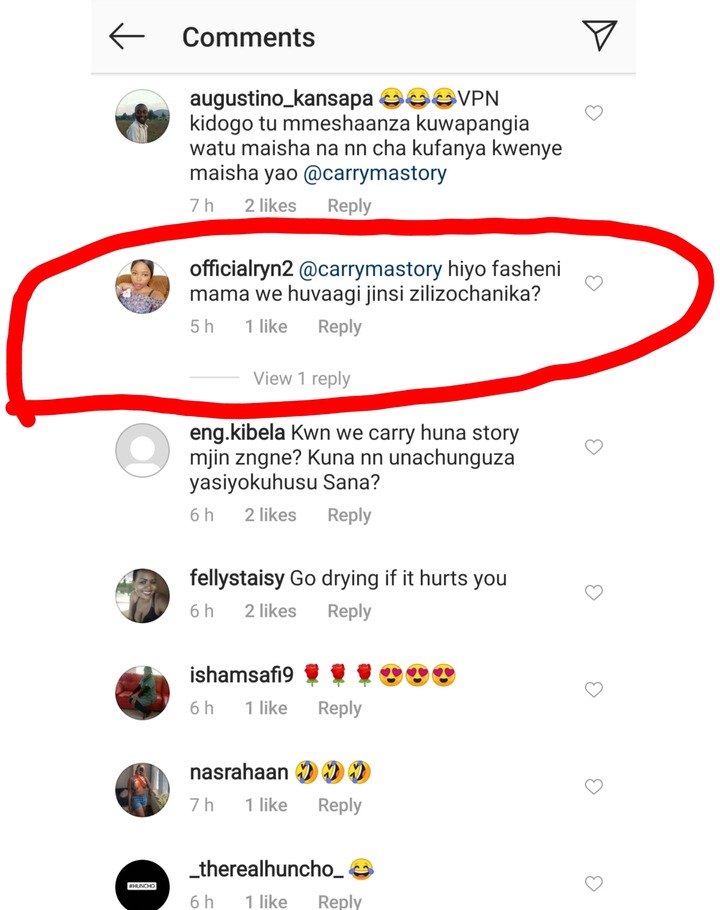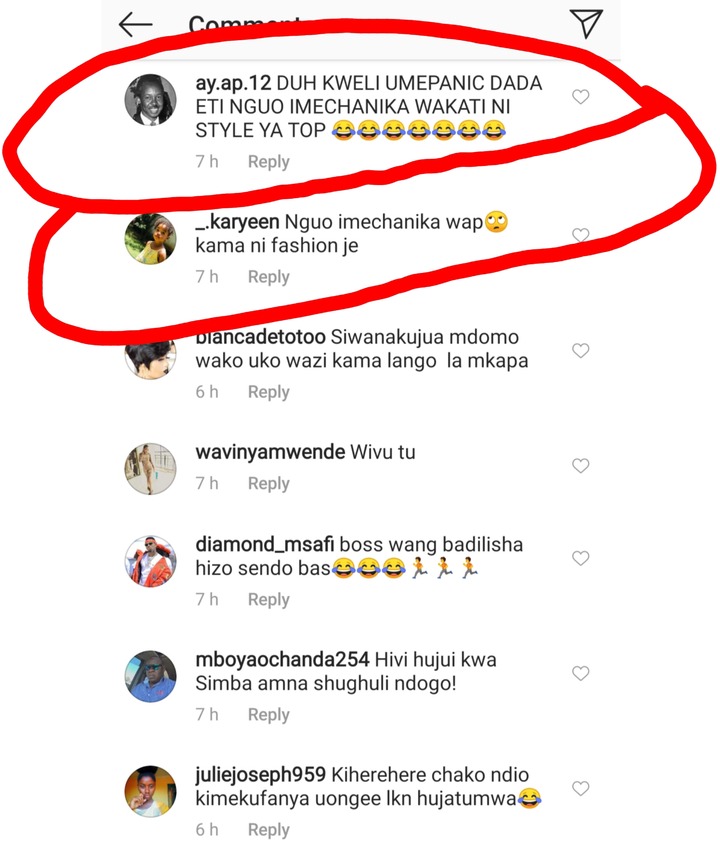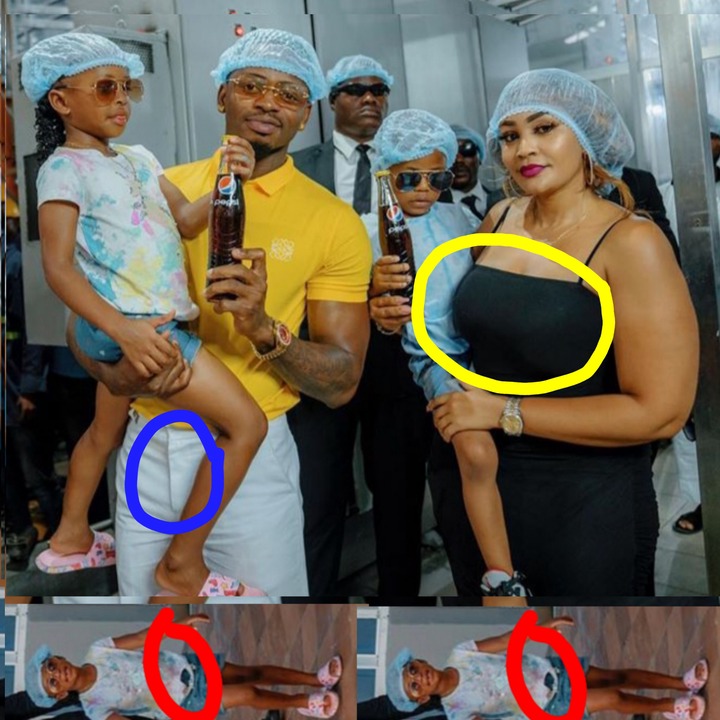 If you enjoyed this, follow us for more entertainment news.
Content created and supplied by: SilasGitongake (via Opera News )