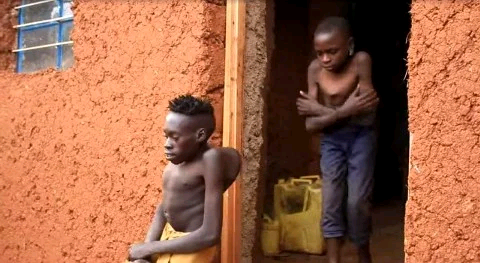 Meet Two Brothers Living With Unique Body Deformities. Photo|Courtesy
When someone is expecting a child, he or she wishes to get a child that will be not be disadvantaged. However, this happens according to the plans of God. Not because one deserved it or did something wrong but for the power and the glory of the Lord to be revealed through him. One may be having a condition that sends fear among the parents and the family members but since he is one of them then they have no otherwise but to take care of him they way he is. Some find solutions while others still wait on the Lord to remember them.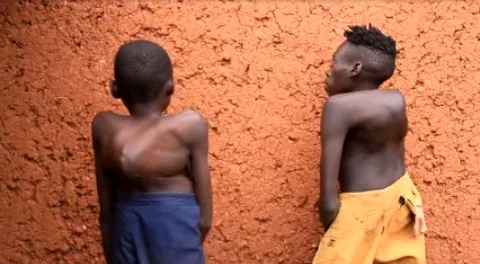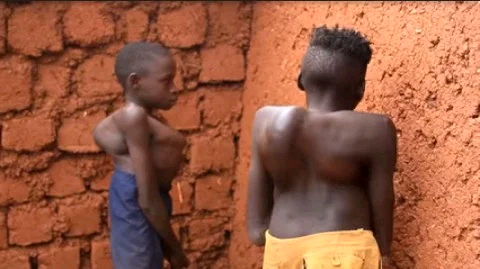 A video of this two brothers wen't viral on the internet showing the body deformities that the two are actually suffering from. This made many social media users to sympathise with them since this is actually a big blow to the family. As you can see in the photos, the boys who are identified as Moses and Paul are the victims of the spinal disorder called scoliosis. This disorder usually twist the spinal cord making the muscles weak. However, they are capable of doing one or two things but which does not involve much bending.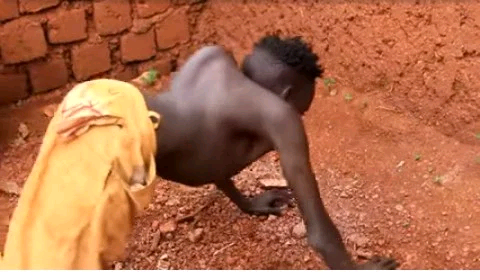 Its is reported that the father left the two kids with the mother who later found it hard to take care of them. The first child developed this condition during birth while the other got it at the age of 8.The latter had to drop out of school since there was no money to cater both for medical bills and academics. This made him drop out since the mother could not take care of them. Because of their condition, they receive humiliation from their peers who may take advantage of their condition. This made them feel relieved when they finally left schooling.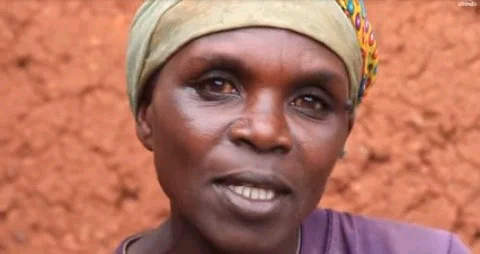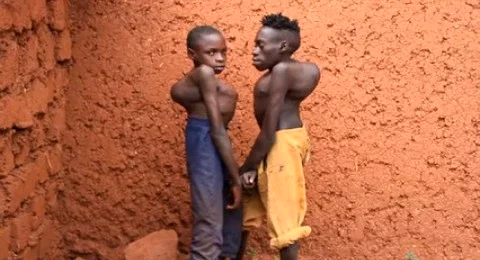 As everyone could have expected, this kids usually live alone since there are no children to play with. A child may not understand the condition of the two and therefore they tend to avoid them.They however have big dreams of becoming very senior people on earth. Their dreams might one day come to pass.
Click here to watch their story
Leave comments, share and follow the channel for more.
Content created and supplied by: Israel.org (via Opera News )