Kenyans will never miss to make you laugh, even if you are in a very critical situation or a situation that is boring, trust me the internet will always make you laugh and return into your jovial mood. As you know very well today on 14th feb is always the day of the lovers and the loved ones hence everyone usually wishes to spend good moments with their loved ones.
Those men who don't like spending on their girls usually organizes and go to attend Men's conference, which has gained fame in Kenya for the past two years, thus it has also been a way of mocking weak men, thus if you don't attend the conference and your friends attend then be prepared to be mocked.
Now their is thi man on facebook whose real name is unknown, uploaded a picture of him being chained with her alleged lover on the thriving couples Facebook group, crying out that, that was the reason he didn't attend the men's conference. Below is the photo.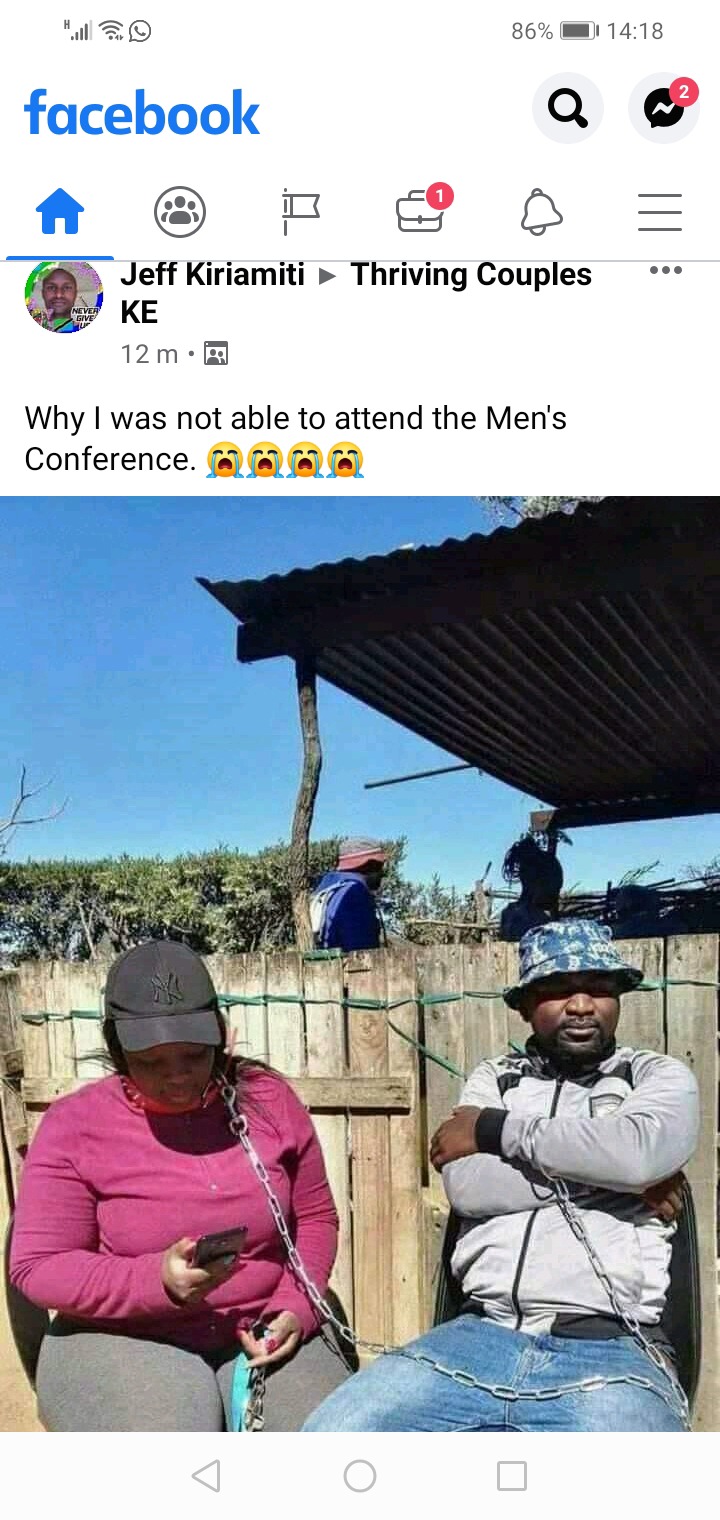 The picture attracted thousands of likes and a hundreds of comments, with some of the netizens laughing at him, like it was just a laughing matter. Below is the screenshot of some of the comments.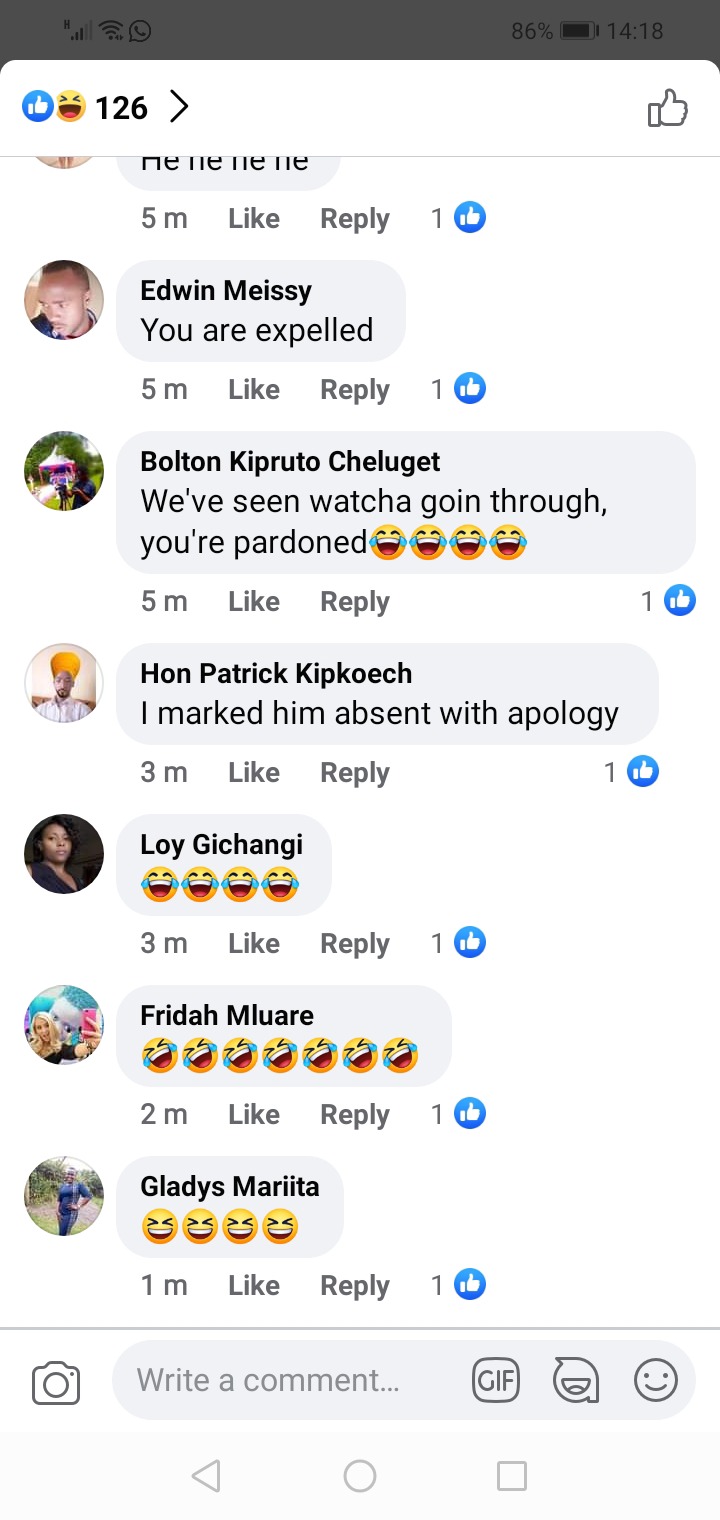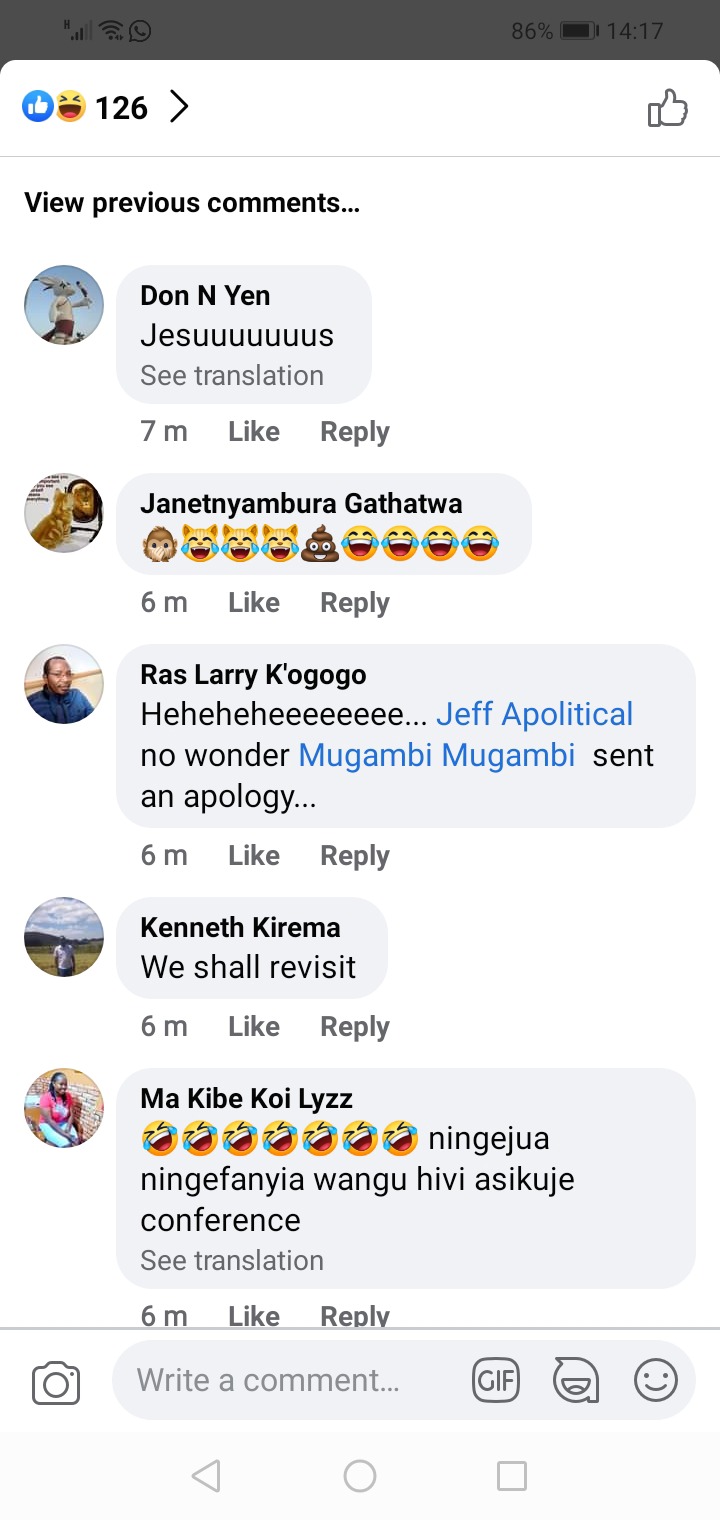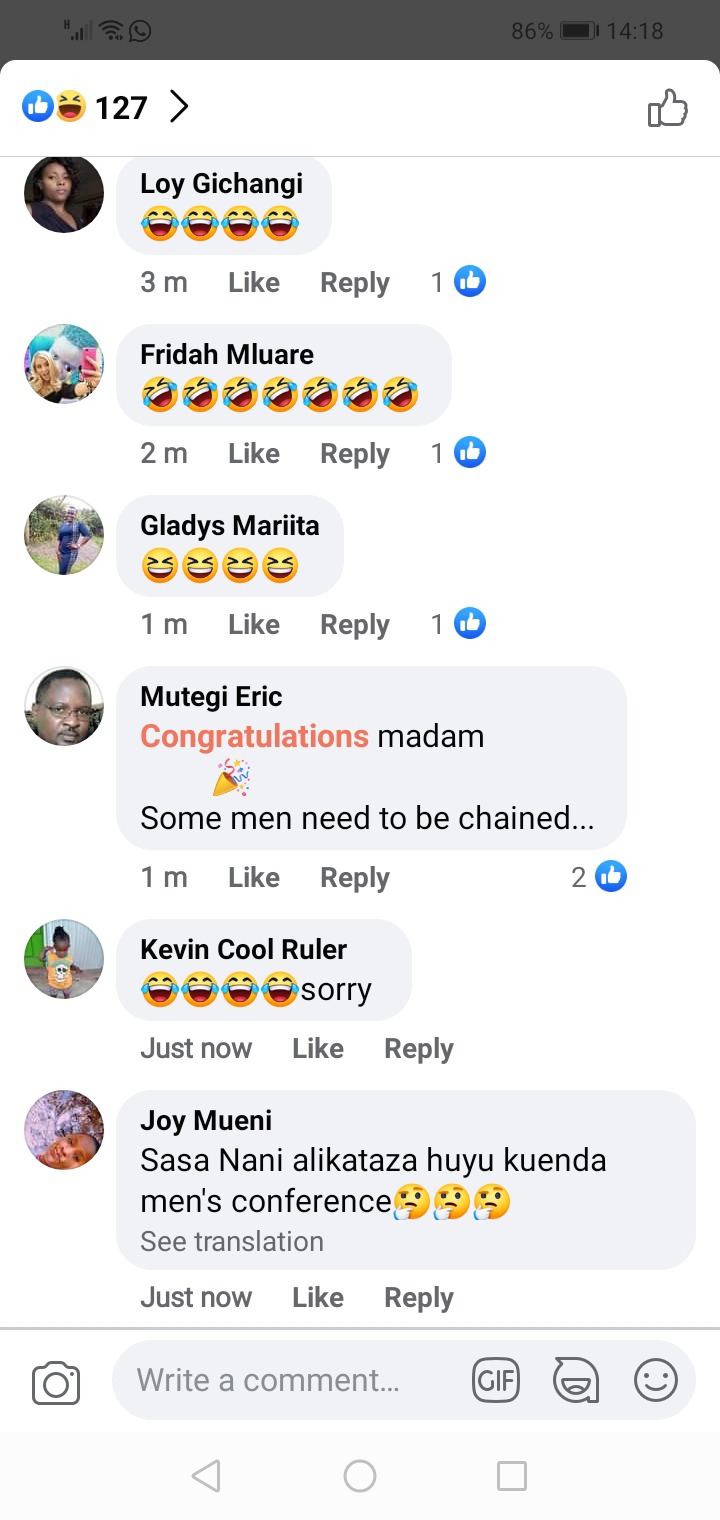 Content created and supplied by: Brianwanga269 (via Opera News )