Simon Kabu is the chief executive officer of Bonfire adventures company. Its among the biggest tour companies in kenya. His wife Sarah Kabu is the managing director and they both work conveniently.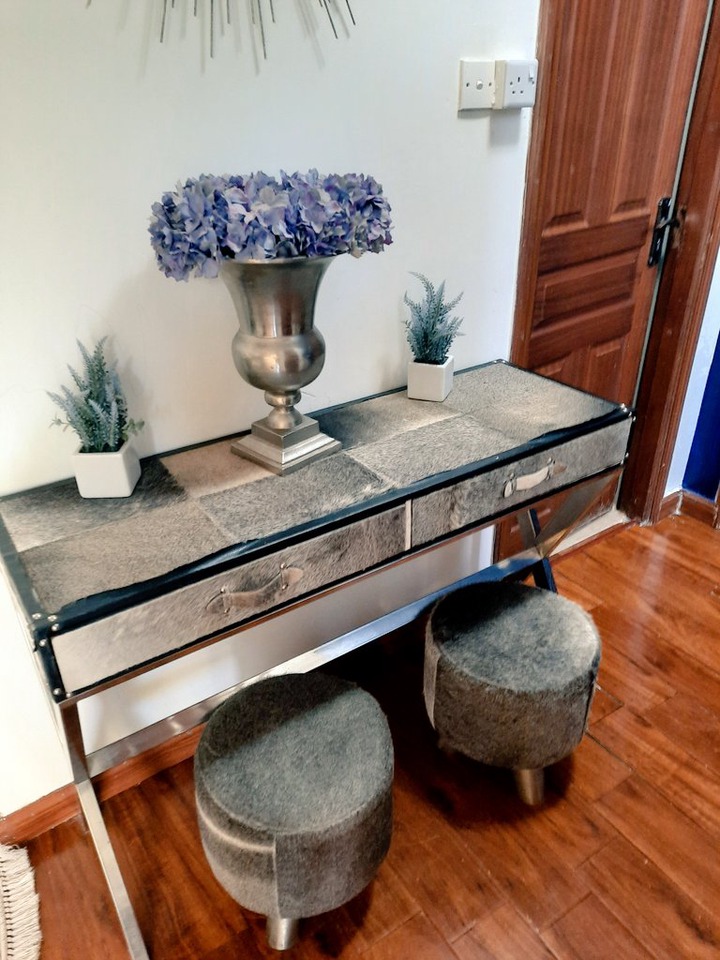 Today they happened to walk viewers round their house. They happened to be visited by the 'art of living' show host, Naila Kenga. The whole KTN crew that modulate that show was at their place.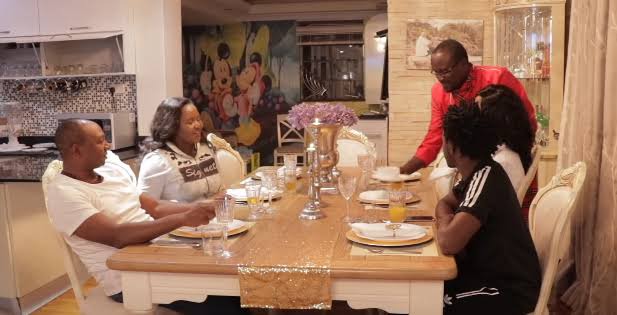 It started off with a tour in their garden. This family seems to be lovers of the wild. They have turned their flower garden into a fruits garden. They are actually awaiting for some of those trees to bear fruits because they are almost.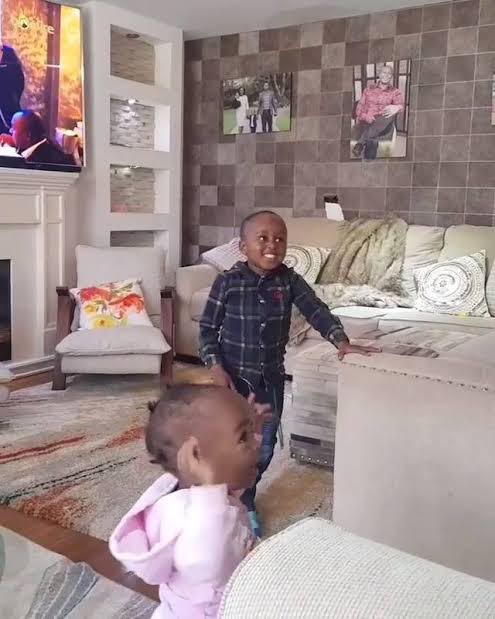 Much as this garden isn't as big, they have been able to plant tree tomatoes, mangoes, tangerine, oranges, spinach, sukumawiki and other fruits and vegetables. Sarah confirmed that she doesn't buy vegetables, she normally get them from her garden.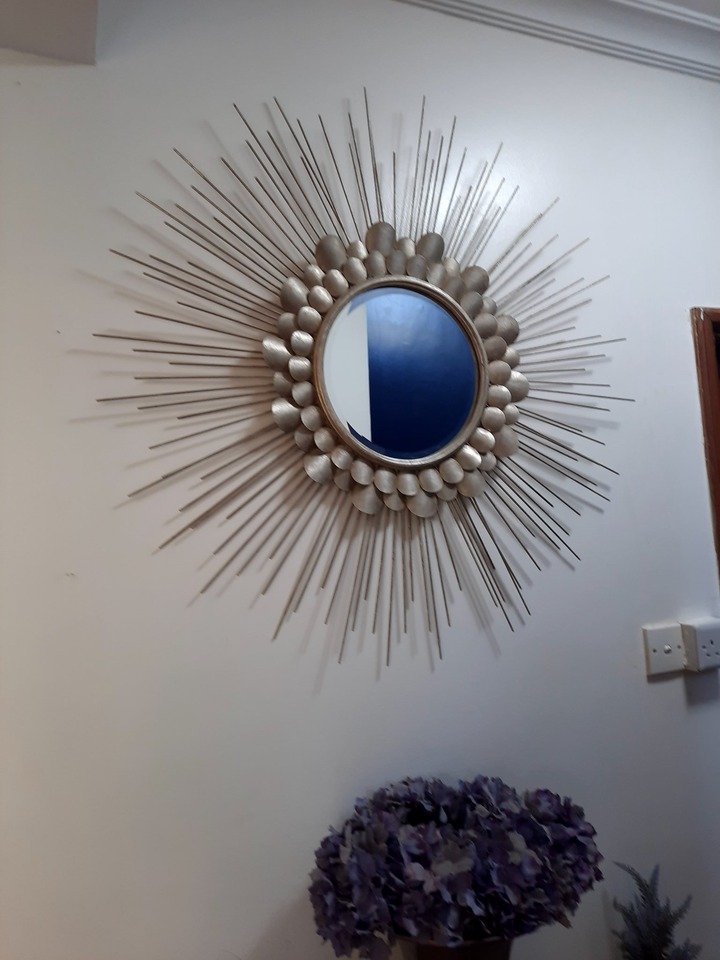 She also toured Naila inside her house. The dining table was so spectacular. On being asked about it, she said that it has a french design because she likes being diverse.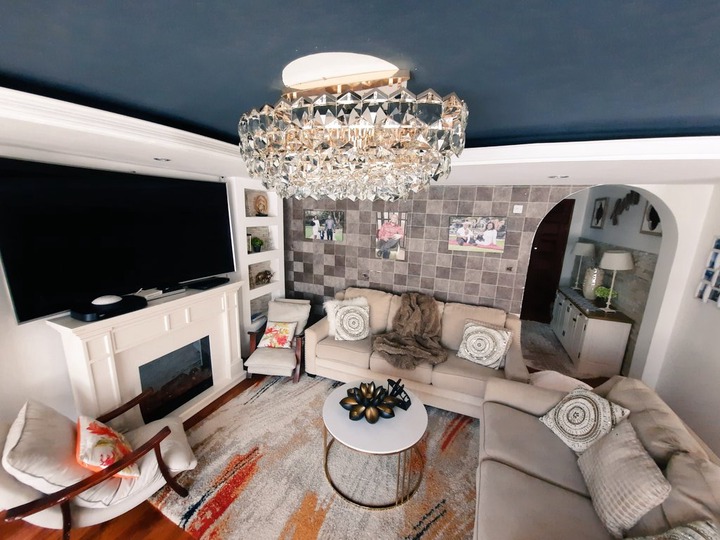 They also have a wine cellar where Simon gets to have some rest after work. The place is out of bounds to any other person apart from him and his wife. The wine cellar is full of wine bottles and they said they would increase it if they got more money.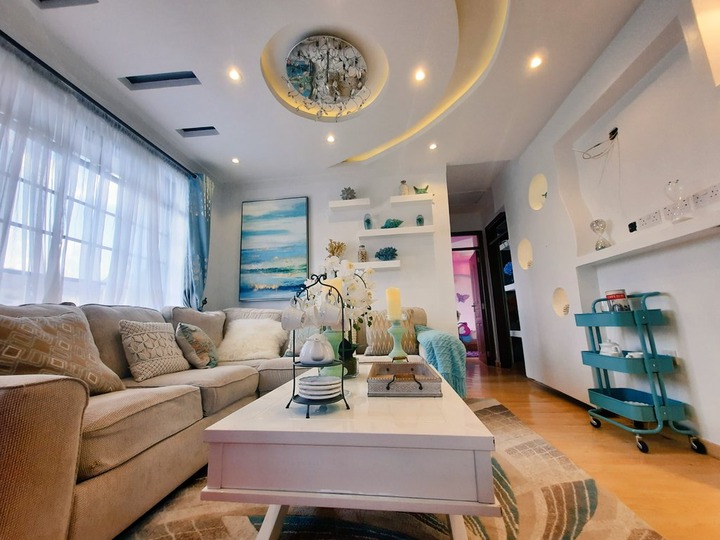 Inside that house there is also a room where their children get to learn from home. Apparently this house was meant to be a five bedroom house but due to covid-19, they were forced to turn one bedroom into an office.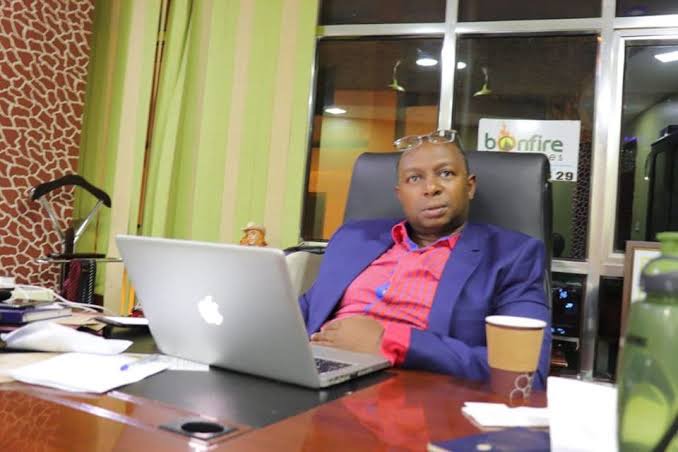 The kind of lights used are chandalier lights. Sarah got to see them on youtube and she liked them. When she went foe a tour at Sarit center, she saw them and she couldn't leave them.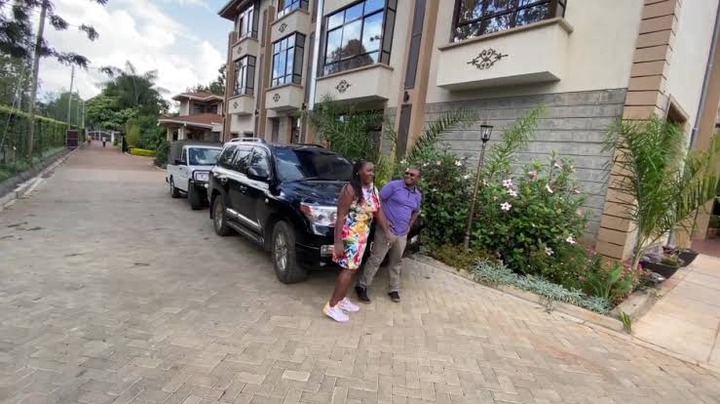 She also expanded their kitchen because she found it so closed. She brought it near the dining room. The house also has so many wooden like wallpapers because Sarah likes them that way.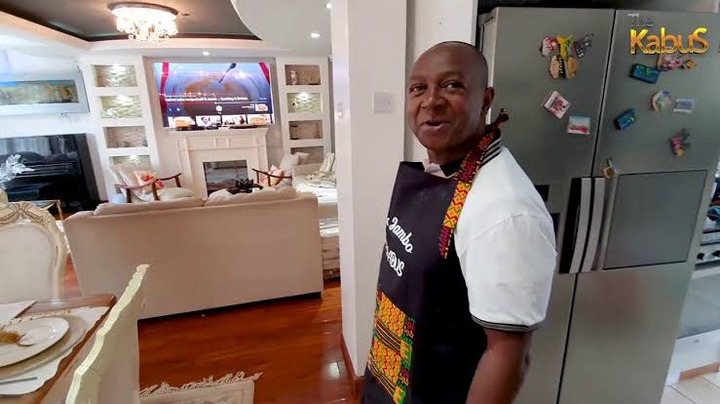 She toured Naila in so many rooms which shows a lot of creativity from Sarah. This was all aired at KTN television during the "art of living' show.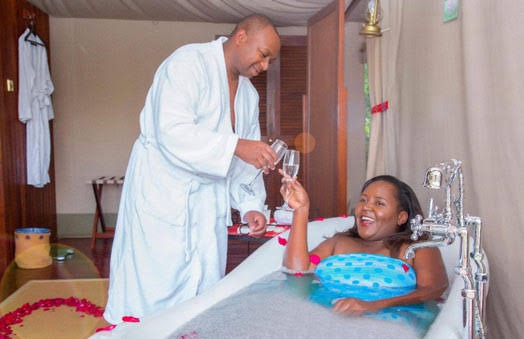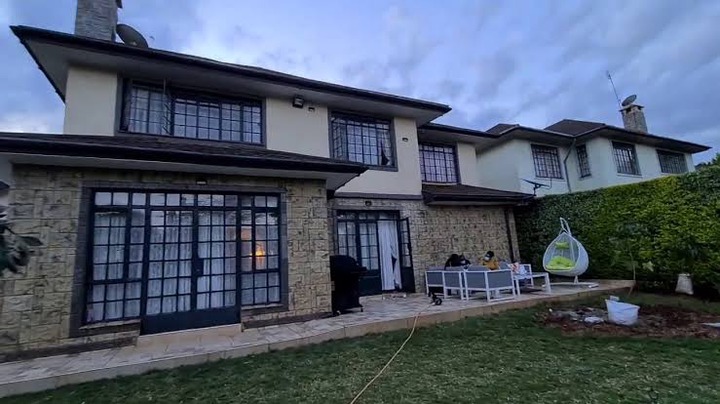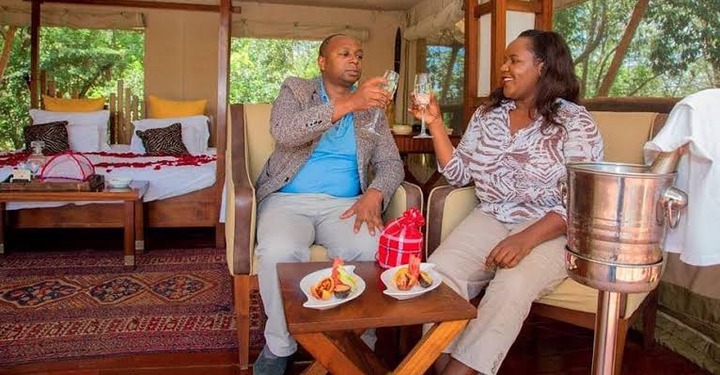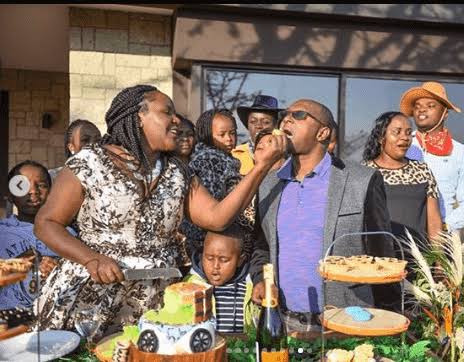 Content created and supplied by: News_near_you (via Opera News )