A lady in Eldoret town identified as Lucy Chemutai has made a unique move by carrying a placard in the streets of Eldoret seeking attention for anybody who is ready for a husband
She claims that there is a scarcity of hubands in Kenya and can nolonger wait anymore. She puts a list of qualities she is loooking in a man.
Among the qualities, in fact from the placard as it is written we can say there aren't any qualities she looking for because she says, even if the available man doesn't have money, so longer as he is alive. She won't mind on the looks. And she pleads for the public to help her get a husband.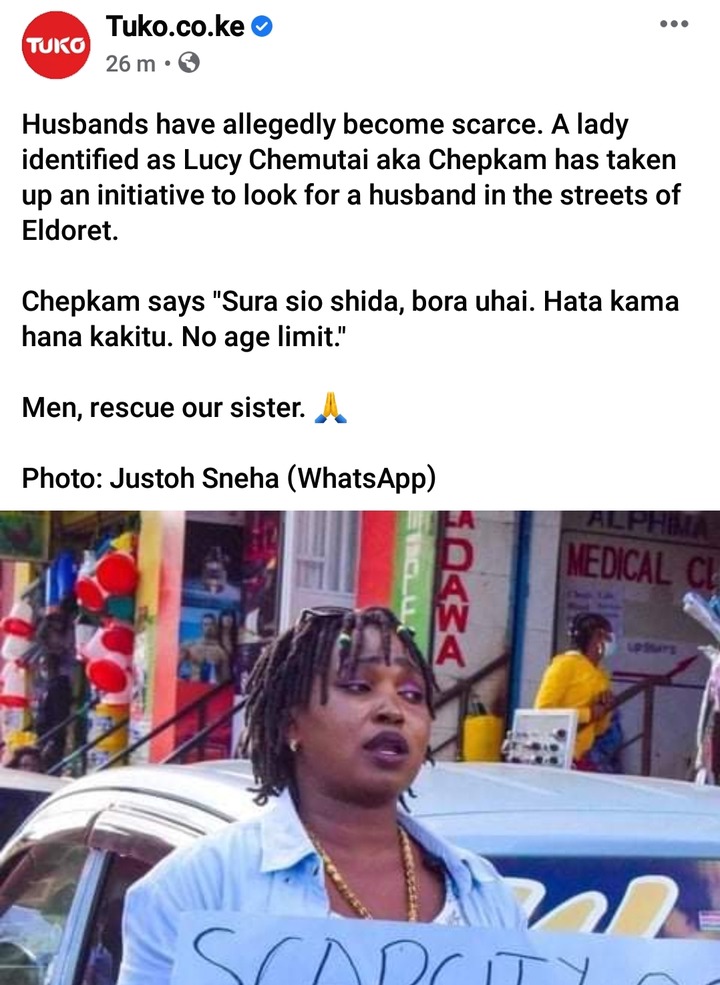 This post has attracted numerous online responses where some of the commenters say this lady needs guidance and counselling on this.
Below are some of the comments.
Aswani Moses Zecko says, they are already married, they got married to those who accepted them when they were broke and hopeless. Those who married them out of love not wealth. And they have grown together to create their own wealth.
Read through other comments and remember to give your thoughts too.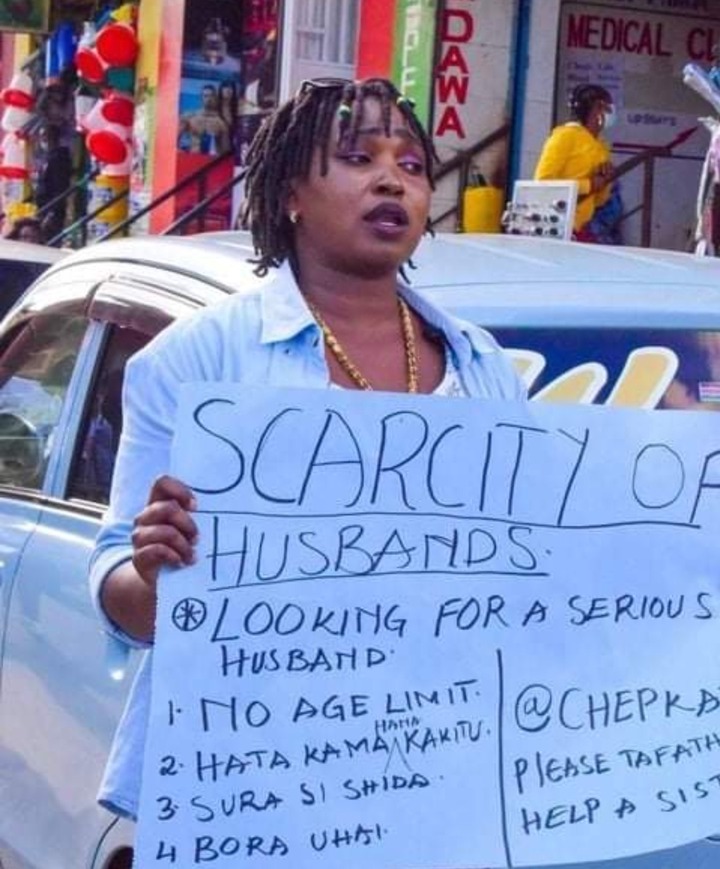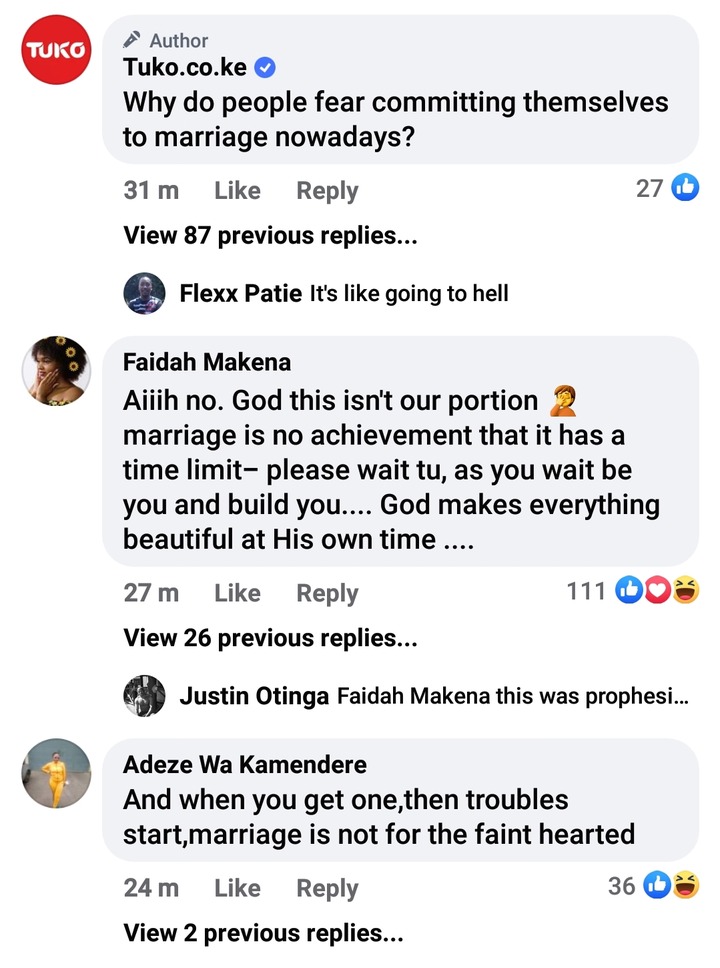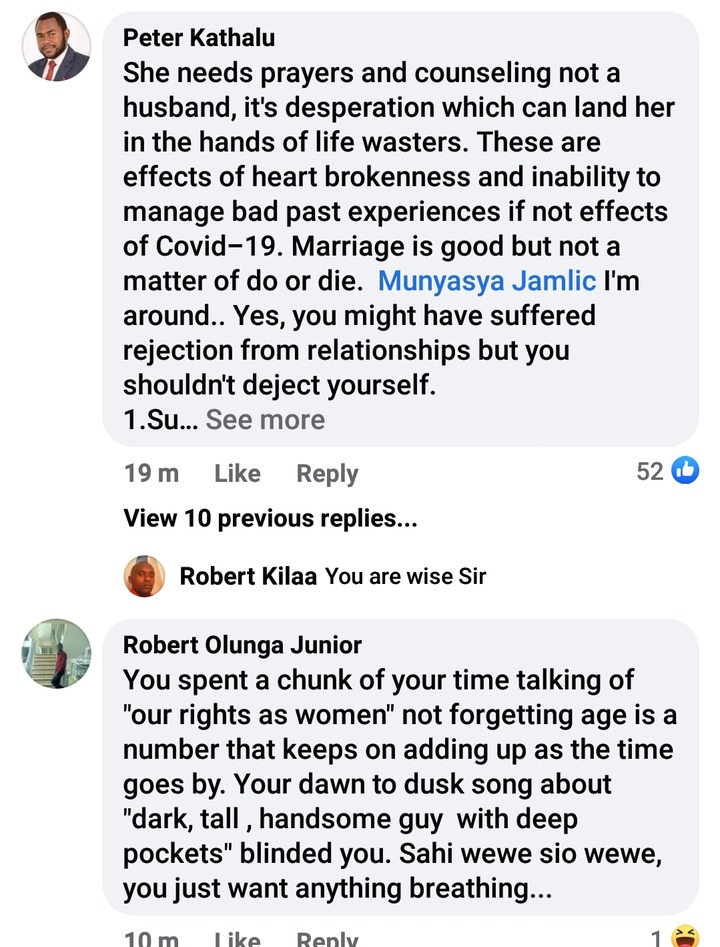 Content created and supplied by: MaroaPius (via Opera News )