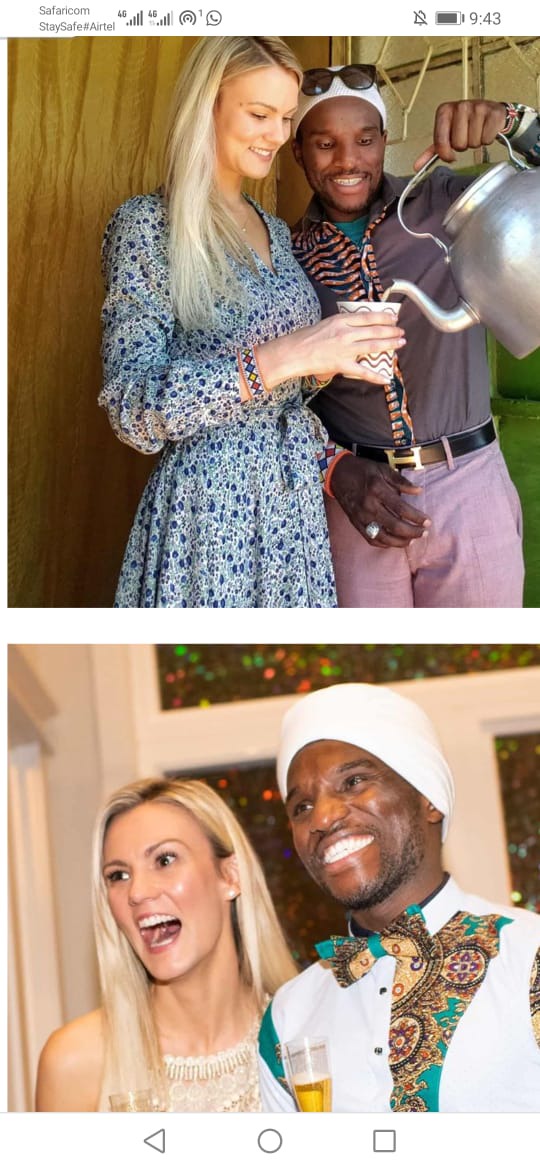 The only "Mukurino" (one with turban) living in Texas together with his family members has fear of his children being discriminated along racial lines. Speaking with Jeff Koinange on Citizen live on Wednesday, he confessed that his children might face colour discrimination mainly because the two parents are different. This has been a major challenges in United State of America.
David has said that the best way to fit in the world is by making the world better knowing that there are no barriers in love. He is expecting a wind of change to come to USA ending racial discrimination.
David Wachira married a white lady Cecilie Olaussen during a colourful celebration that was held in Texas. Wachira works with the Word Bank as Financial specialist. Before joining the World Bank he was working as a lecturer in the University. He has a PHD which he attained at the age of 27 years. He is also the founder of Youth Engagement Bank. He is in Africa with a mission of engaging the youths.
Content created and supplied by: Mukairi (via Opera News )