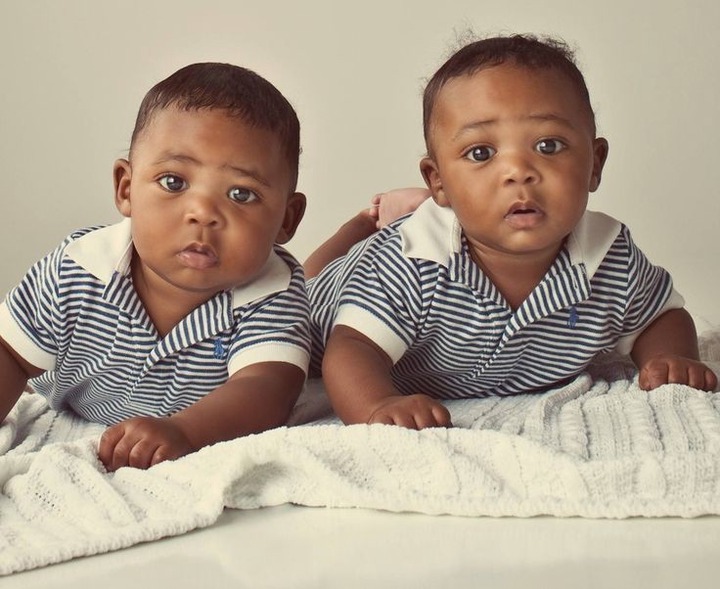 Welcoming your little bundle of joy is probably one of the happiest things for couples. However, the joy may be doubled when there's news of twins. Whether it's twin boys or girls, parents go through a mixed rainbow of feelings after welcoming them. Thinking of names for twins could be quite something you may try a variety of combinations.
Twins usually have similarities in their appearance and nature, which makes having similar names a good idea. You may opt for names that signify colors, nature, human qualities or have spiritual connotations.
In this article we have a list of more than thirty famous twin baby boys names together with their meaning;
1.Asher and Felix - meaning fortune.
2.Frederic and Milo - meaning peace.
3.Orlando and Rodrigo - famous.
4.Cyrus and Samson - sun.
5.Aden and Ramona - wise.
6.Colin - cub
Colm - dove.
7.Leon - lion.
Leonard - as brave as lion.
8.Olive - olive tree.
Orson - like the bear.
9.Walden - woods.
Wildon - from the wooded hill.
10.Melchior - city of the king.
Michael - humble.
11.Hemal - golden.
Heman - gold.
12.Lalith - elegant.
Lolinth - red.
13.Sanlet - signal.
Sankalp - determination.
14.Tapan - sun.
Tapas - heat.
15.Henry and Harry - estate ruler.
16.Charlie - freeman.
Riley - courageous.
17.Ethan - strong.
Evan - Lord is gracious.
18.Jordan - flowing down.
Justin - righteous.
19.Aiden - little fire.
Caden - spirit of battle.
20.Rhett - ardent.
Brett - a native of Brittany.
21.Jarret - spear strong.
Barrett - brave as bear.
22.Preston - priest's estate.
Weston - from the Western tower.
23.Carmello - fruitful orchard.
Othello - prosperous.
24.Taylor - tailor.
Tyler - maker of bricks.
25.Porker - keeper of the forest.
Porter - gatekeeper.
26.Jayden - Jehovah has heard.
Jaylen - healer
27.Santiago - saint James.
Sebastian - majestic.
28.Ash - a tree name.
Auburn - autumn full of vibrant reds.
29.Rory - red king.
Woodrow - row of houses by woods.
30.Winter - season.
Wynter - born in winter.
31.Adolf - noble wolf.
Albin - of white origin.
32.Abhain - river.
Achaius - horseman.
33.Hitesh - Lord of goodness.
Ritesh - Lord of truth.
34.Mohan - charming.
Rohan - ascending.
35.Mohit - being attracted.
Rohit - red.
Content created and supplied by: Mukhaye96 (via Opera News )