A Kenyan Musician and a businesswoman Esther Akoth, popularly known as Akothee has finally decided to give in to her baby cravings.
The business woman Akothee is the founder of Akothee Safaris, Akothee Foundation, Aknotela and Akothee Homes a real estate business.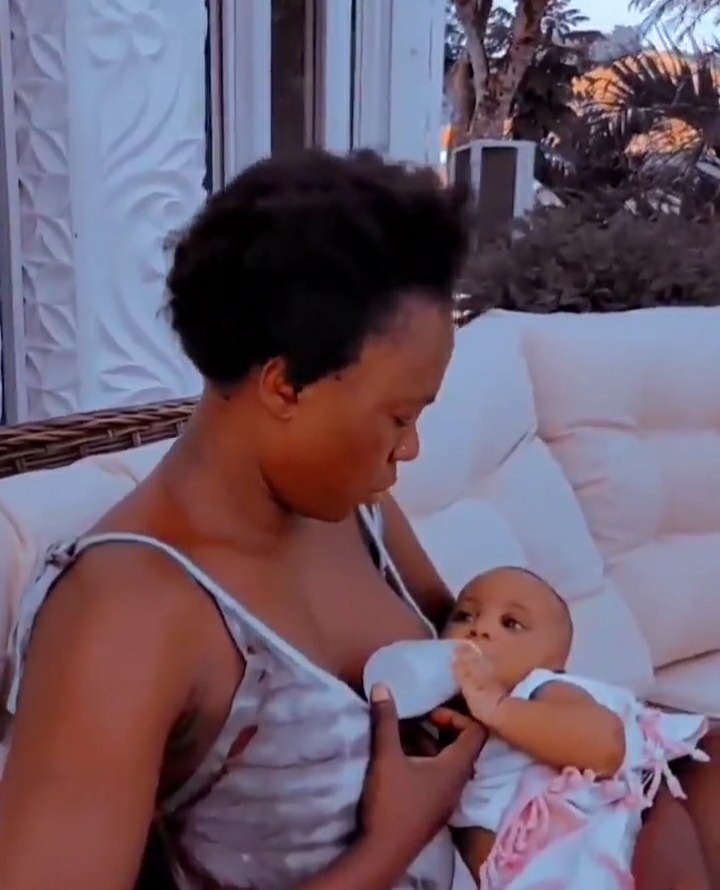 The musician has been for a while talking about having children and wishing that she had another child from the photos she has been posting of her with a newborn.
The 40-year-old mother of three children namely Vesha Okello, Celly Rue and Prudence Otieno, took it to the social media in her Instagram page to say that she has finally decided to give in to her baby cravings.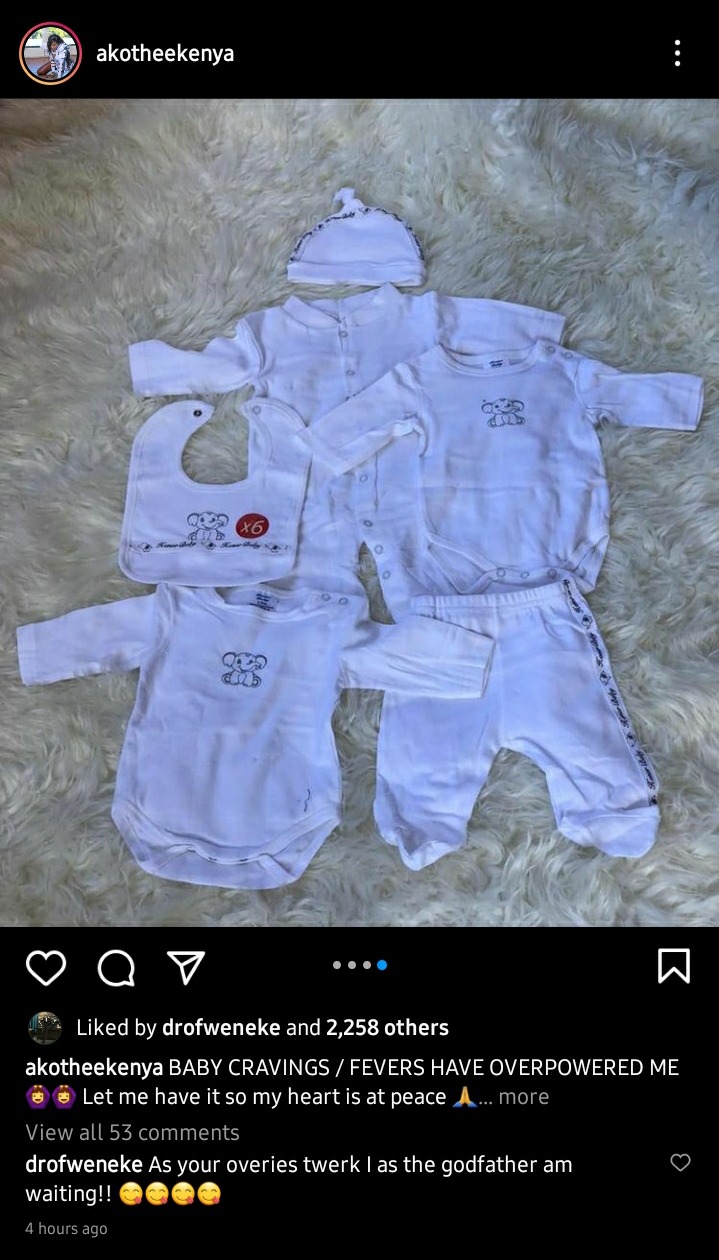 "Baby cravings/Fever have overpowered me...let me have it so that my heart is at peace. Made up my mind, pray for us, may God give us a boy that resembles his dad, I don't want people suspecting, and being asked so many questions...DNA, I also don't like hospitals if it's not a clinic we going. I want a boy, we have enough of twerks at my house. Pregnancy comes with a lot of challenges especially when you are older..."
She included this caption in a post she posted on Instagram of baby clothes and shoes as well asking the fans to start dropping her some unisex names just to be same if she doesn't get a boy as she wants.
Content created and supplied by: ANjangiru (via Opera News )