The 50k concert that has raised questions
Rose Muhando Tanzanian gospel artist has a lauch at Kempinski Hotel. The entrance fee has raised a lot of questions to Kenyans.
The event will take place at Villa Rosa Kempinski Hotel along Waiyaki Way, from 12 pm to 6 pm. An advert on her YouTube paged confirmed that she was charging Ksh 50,000 per person that will be paid through a pay bill number.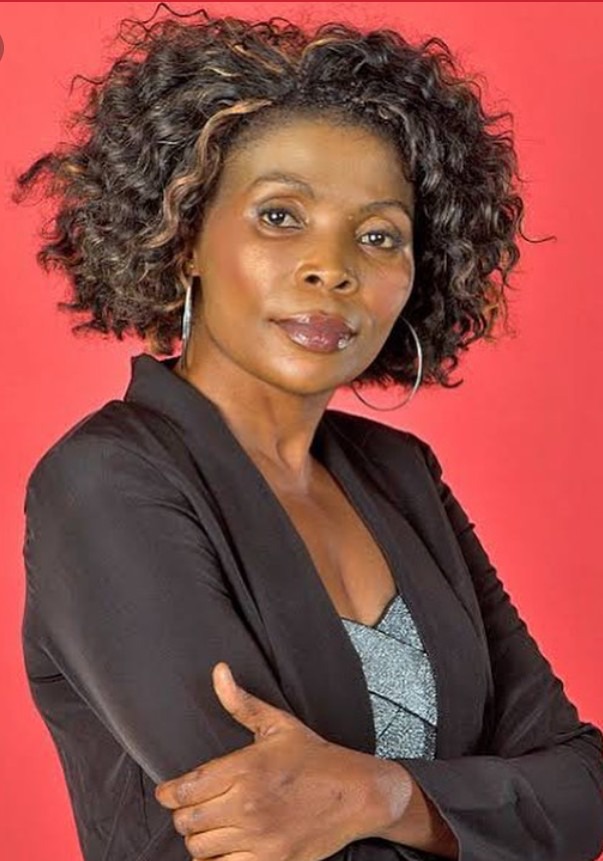 A photo of gospel artist. Rose Muhando
She said that she needed our support, so that the word of God can reach allover the world.
However, what sparked debate was the poster on her Instagram page which detailed that she was charging Shillings 50,000 per person for the event. The event organisers did not clarify whether the amount in question was in Tanzanian or Kenyan shillings as they did on the YouTube page.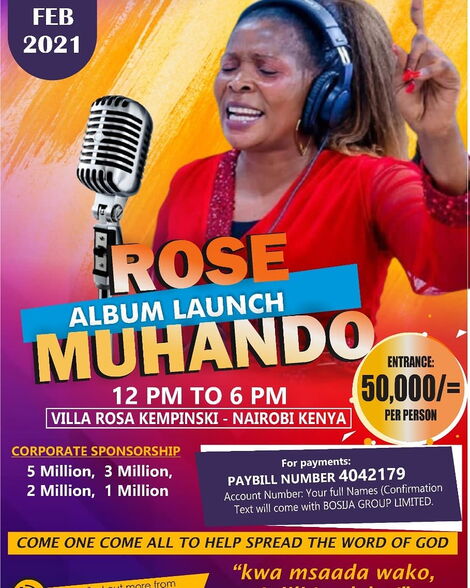 A poster for Rose Muhando's February 27, 2021.
As per the current foreign exchange, Ksh 1 trades at Tsh 21.10. Thus the entry fee in Kenyan amount translates to Ksh an average Ksh 2,370 for those who assumed that the amount was in the Tanzanian denomination. 
The poster added that she had received corporate sponsorship worth 11 million shillings. In Kenyan figures, this stands at Ksh 521,302 for those who also assumed that the amount was in Tanzanian currency. 
Content created and supplied by: Analyzer (via Opera News )