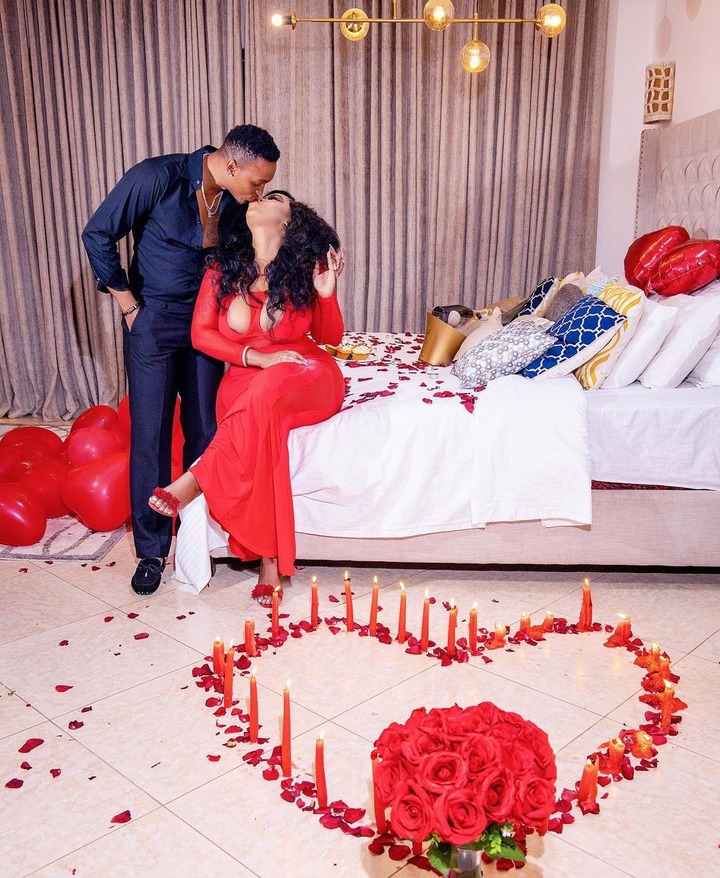 Vera Sidika is known for controversies when it comes to relationships. She doesn't last long in a relationship which really hurts so much and it has been like a trend so much that whenever she jumps to any relationship people are always so afraid if she's gonna stay.
The socialite turn business lady has been in numerous high-profile relationships which have always ended up in tears. She dated Otile Brown and they were so lovely together but things didn't last long.
She recently started dating Brown Mauzo and they look so sweet together. They have wowed their followers with a lot of lovely photos and people are starting to believe that maybe this time it may work. They have got positive reactions here and there.
But the Internet is the internet you will find haters who will hate you for no apparent reason at all. So this time they posted this amazing photo of her and her husband to be with the sweetest caption

It's so adorable but it looks like they are just promoting her youtube video though. LOL. Huh 😕? Are they, even if they are promoting the video, it's a video of them together on Valentine's Day still, lovely ❤️ 😍.
Despite the love they get, a person on the comment section was not impressed at all and said they were never going to last long take a look it's in Swahili though. Top comment.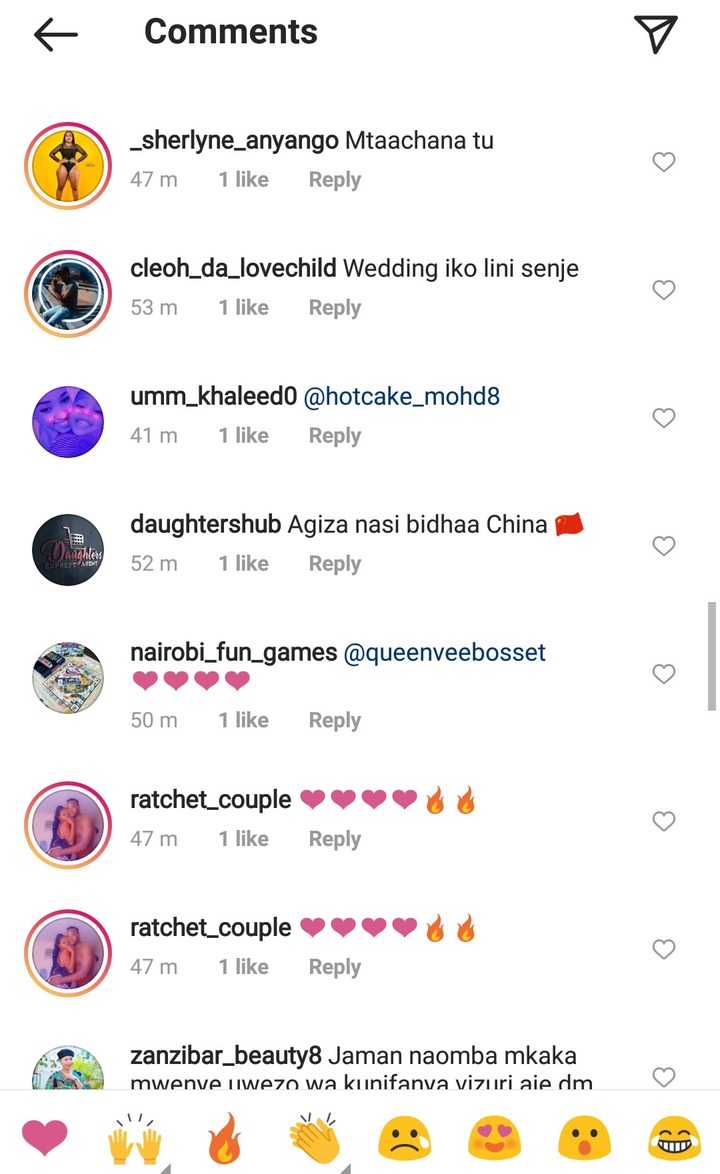 Despite the hate, the lovely couples kept getting so much love. I wish them the best, may they wed and have a happy ever after. ❤️
Content created and supplied by: Fredomia (via Opera News )