MEDICOS EPISODE 28
At the Institute of Medical Specialties, Luis and Pamela welcome a new patient named Don Hector. He is a man with a very serious heart disease who is evicted. That breaks Pamela's heart but she has to keep going.
On the other hand, Diego is looking for materials in the warehouse to take it with him and send it to his town. In that, Lili surprises him and he, surreptitiously, leaves everything in its place.
Meanwhile, Regina meets with Joel, her lawyer who has very bad news for her. Sergio refuses to give her a divorce and to pay her what she lent him for the down payment on the house. The man alleges that she is already in a relationship with someone else. Regina assures her lawyer that David and Gonzalo were only accompanying her to move to a new house.
Joel suggests that she accept the deal and drop the lawsuit. That makes Regina suspect that her lawyer was bribed.
After the unfortunate incident with her father, Cynthia returns to the hospital. The first to see her is Daniel who regrets that things did not turn out well.
Later, the doctor meets Rafa and he annoys her thinking that she left with a man. Later, she tells him what happened and Rafa looks like a fool.
Some men are working in a construction, between jokes, Ruben tells the other that he needs a girlfriend. Antonio confesses that he is already with someone and that it is Priscilla, his sister. The other man becomes enraged and confronts him. Things get worse when he finds out that his sister is pregnant and they move in together.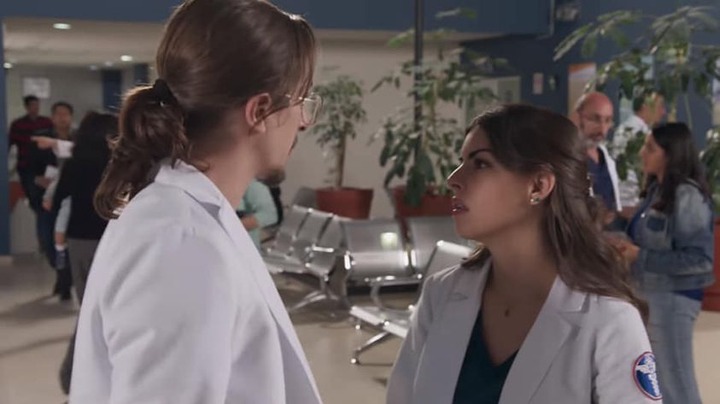 Co-workers start to get caught and, unfortunately, they fall off the construction and a rod goes through them. When they arrive at the hospital, everyone is surprised and Regina decides to call all the staff to the operating room.
While Arturo attends an outpatient clinic, his name sounds on the loudspeakers as he is required immediately in the emergency room. Ana gets angry because the surgeon leaves the place and does not allow Diego to replace him.
While Luz is in the hospital helping Don Hector to subsidize his heart treatment a little more, her daughter Carolina is in Cuernavaca with a friend. She suggests that they go clubbing at night and, even though Carolina doesn't want to, she ends up accepting.
Jimena, Carolina's friend gets super drunk at the club and wants to go home with a young man, but Caro won't let her and they both leave the place.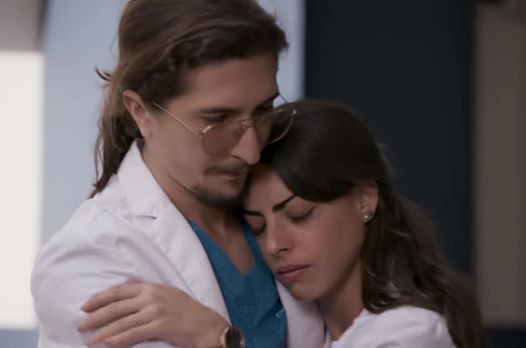 Regina, David and Arturo begin surgery to separate Ruben and Antonio and a new conflict arises, as David wants to fight to save Antonio and Regina assures him that they both have to survive. Arturo gets fed up with David's rebellion and with a shout puts him in his place
Content created and supplied by: CMNews (via Opera News )