Ever since Harmonize Joined WCB he never released a music album until he ditched the record label 2 years ago where Harmonize worked on his new music album dubbed Afro East and released it in April Last year.
The Album consisted of 18 songs; 8 single songs and 10 collaboration songs. All the songs were hit songs and managed to get over 1m views on YouTube within a very short period.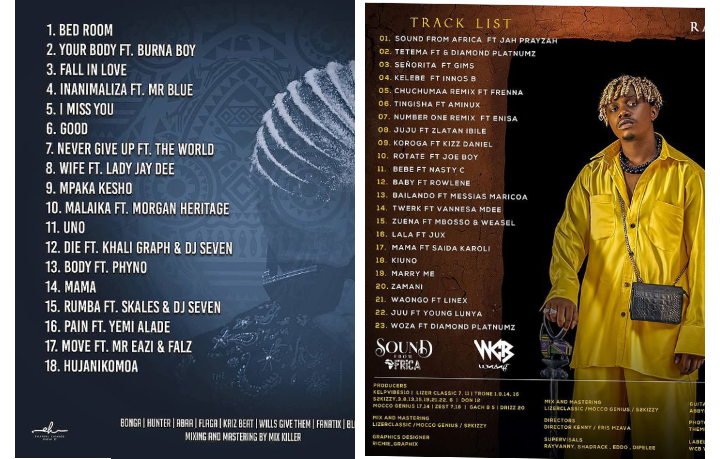 2 days ago a WCB artist known as Rayvanny released his first ever music album which consists of of 23 songs. Out of these 23 songs, only 3 are single songs and the rest are Collaboration songs featuring various artists from Tanzania and other Countries.
The Album is doing very well in all digital platforms but people have started to compare the Sound from Africa Album with The Afro East Album, where they feel that Rayvanny's album is not a match for Harmonize's Music album.
The reasons they say this is because Sound From Africa Album is more of Collaborations and Remixes than single songs. People believe that for an album to do better it should consist of More of single songs than Collaboration songs.
What do you think about the 2 albums? Have you listened to Sound From Africa Album? Which one is the best Album?
Content created and supplied by: Danteeh_News (via Opera News )