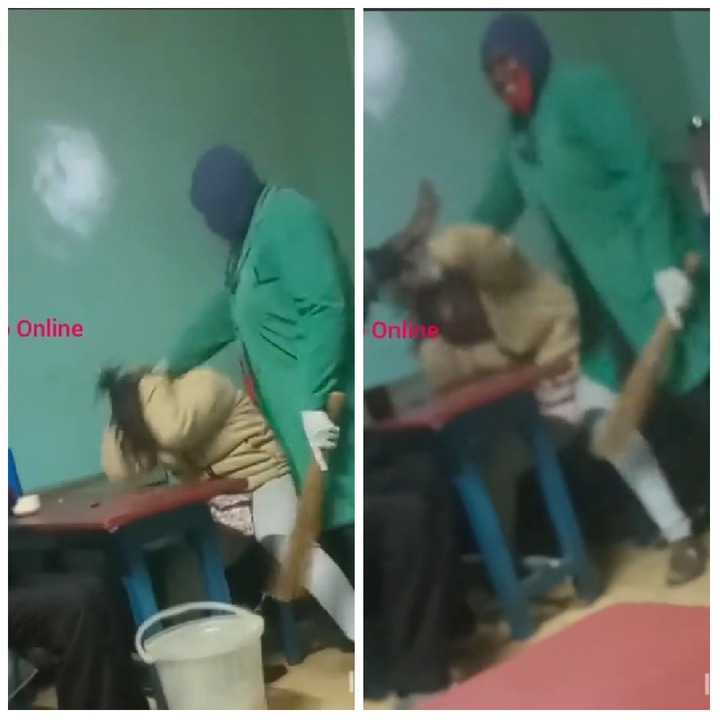 Drama ensued at a Kabarnet hotel after a rogue city council worker ruthlessly beat up a young woman.
Sources indicate that the duo had a heated altercation about why the lady did not clean a certain point in the city
This seems to have angered the rogue worker who took the law into her own hand ruthlessly beating up the lady.
All means by some people to stop her proved futile as the lady banged her mercilessly with blows flying one after the other.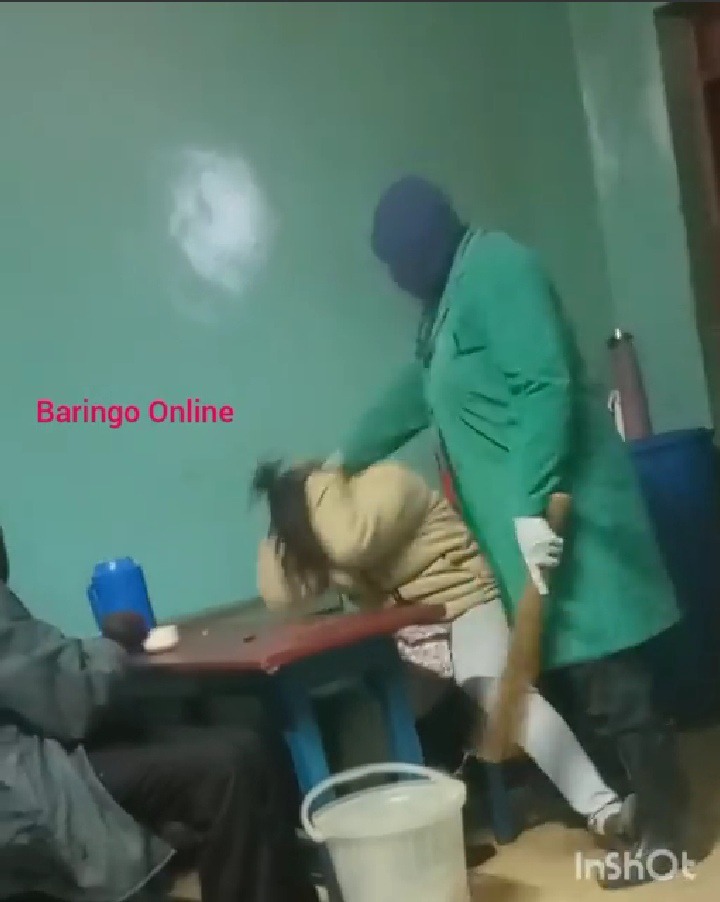 Info
Kabarnet town cleaner captured assaulting a young lady who sells smokies and boiled eggs along Sinkoro - KCB road after the young lady asked her why she doesn't clean the exact place where she conducts her business.
The young trader says that the cleaner followed her to this hotel where she was taking tea and seriously assaulted her mercilessly while shouting that she doesn't have 'madharau' and she should not mess with her.
Many across the internet have called for the relevant authorities to intervene and make sure justice is served to the innocent and helpless young woman.
City council officers are known to be ruthless as they handle innocent citizen we do hope she will get the required assistance to serve her justly.
Link 🔗
https://www.facebook.com/RavineNews/videos/272437917567974/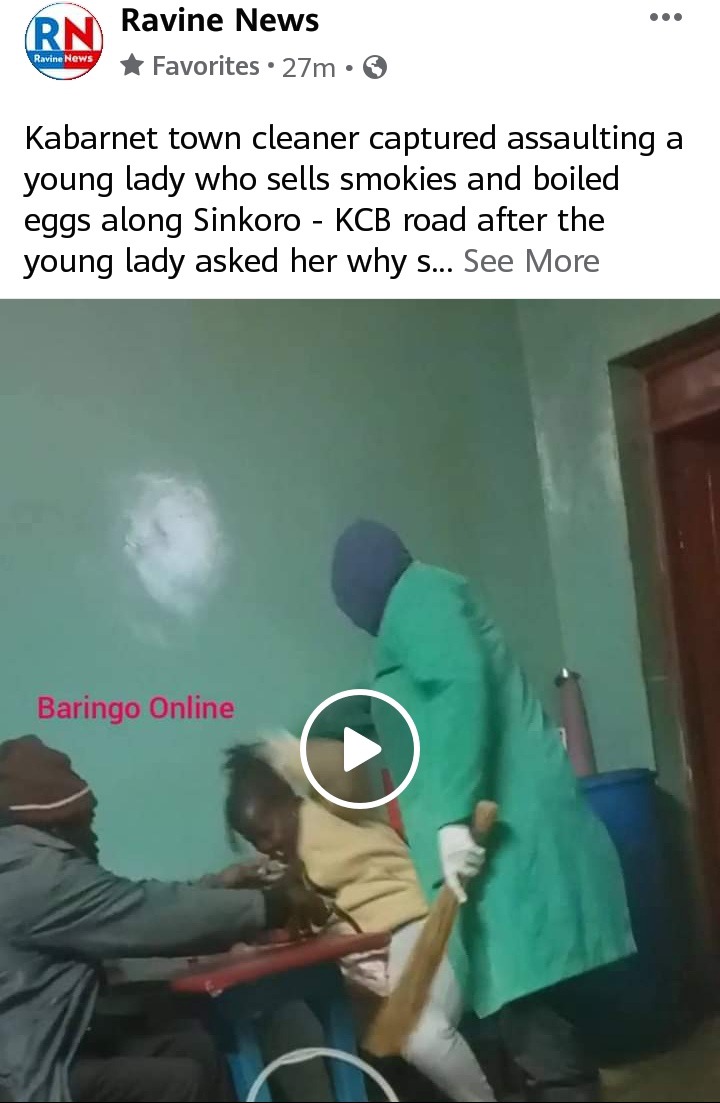 Content created and supplied by: Djrhymez (via Opera News )