Valentine's day is also called Saint Valentine's day or the Feast of Saint Valentine's and it is celebrated annually on February 14. It is the celebration of love and affection.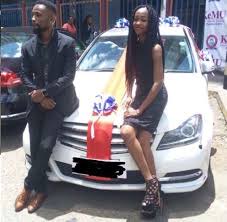 A man from Kenya shocked many by his replies on WhatsApp to his girlfriend on valentine's Day celebration.
When his girlfriend asked him about plans on valentine's day, the man replied that on Sunday, which is the valentine's day, he will be in a Church group meeting where he and his group will be responsible for cooking for the Priests. And then at 4:00pm he and his group will be teaching children on Bible lessons and after finishing that, he will be very tired and only ready to sleep for six hours. Below is the conversation.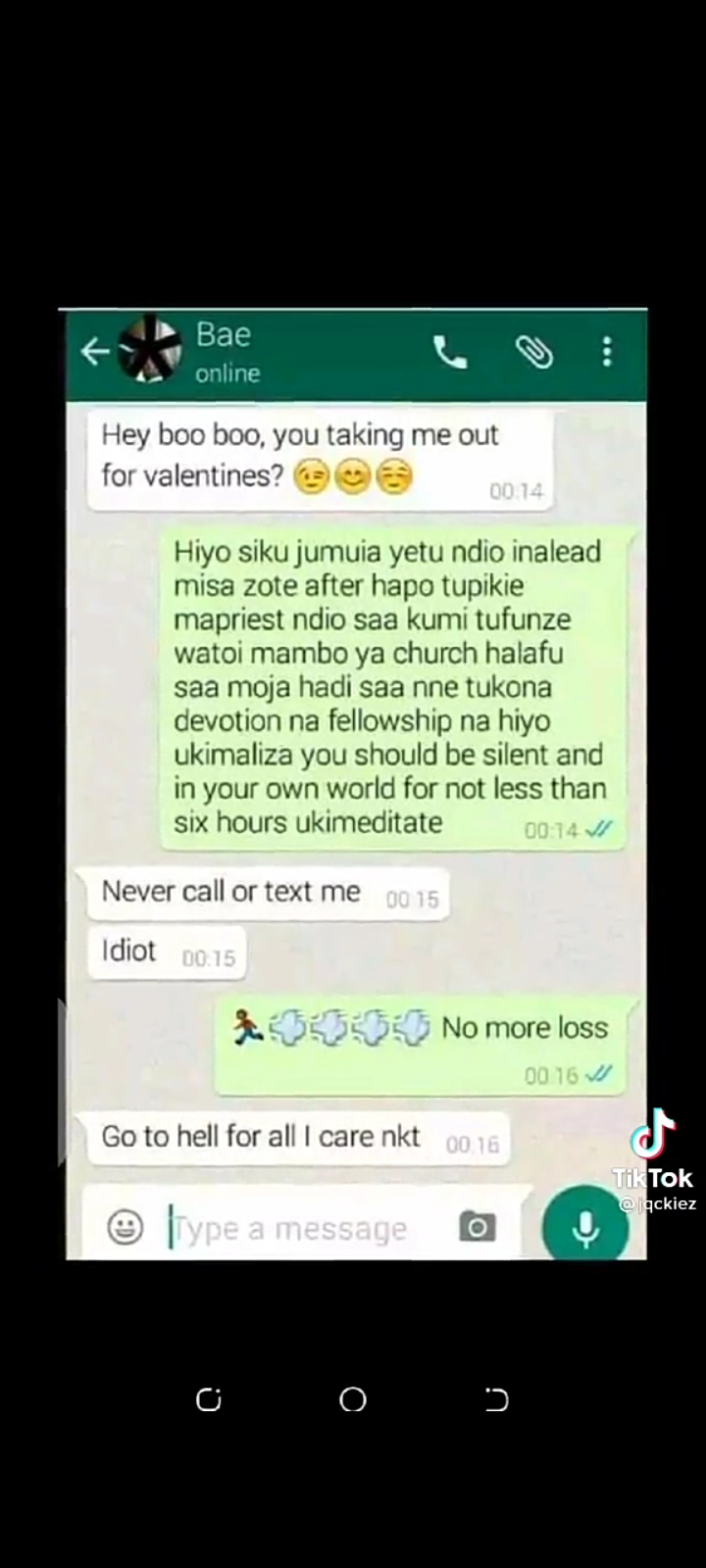 This made his girlfriend angry and she even abused him. But at this stage or time, some men breaks up with their girlfriends due to financial expenses of Valentine's day.
On Valentine's day, usually candy, flowers and gifts are exchanged between loved ones all in the name of St. Valentine.
Content created and supplied by: Jonaobonyo (via Opera News )