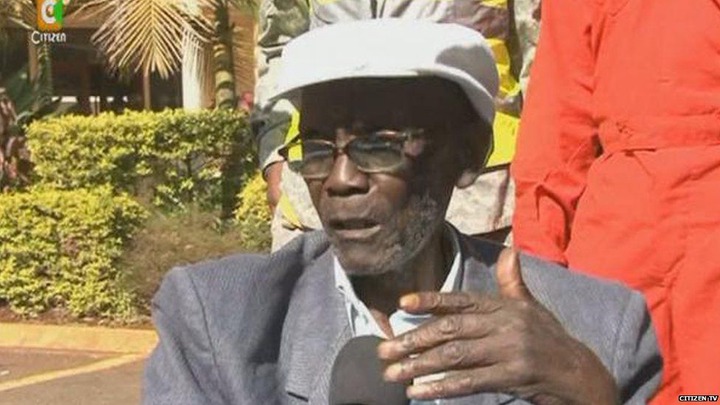 July 2021 will mark 6 years since vitimbi actor Mzee Ojwang died.
Benson Wanjau, alias Mzee Ojwang who passed on in July 2015 died a very poor man despite having an illustrious acting career spanning over 30 years.
Many Kenyans blamed KBC, the company he worked for, and the government for ignoring Mzee Ojwang and the Vitimbi crew, but Mzee Ojwang's poor state was his own making.
until his death, Wanjau was an employee of the Ministry of Sports, Culture, and Arts. He was contracted to work for the ministry in 1998 and rose to job group J, where he was earning a salary of Ksh 50,000.
Mzee Ojwang rose through the ranks at the ministry to become an assistant production manager a post he held until his death.
Even with his salary plus his earnings from acting on Vitimbi and other appearances, Benson Wanjau lived a layman's life. His financial hardships raised a storm in the public, forcing the government to pay his medical bills.
A person who worked with Mzee Ojwang said in 2015 that his financial troubles were largely related to his lifestyle.
"Mzee Ojwang used to drink and smoke a lot," said the person who requested not to be identified.
Content created and supplied by: wanjogunewshub (via Opera News )