Social media has been on an uproar since Saumu Mbuvi, Mike Sonko's daughter, opened up recently about being in a violent relationship with the Lamu Senator, Anwar Loitiptip.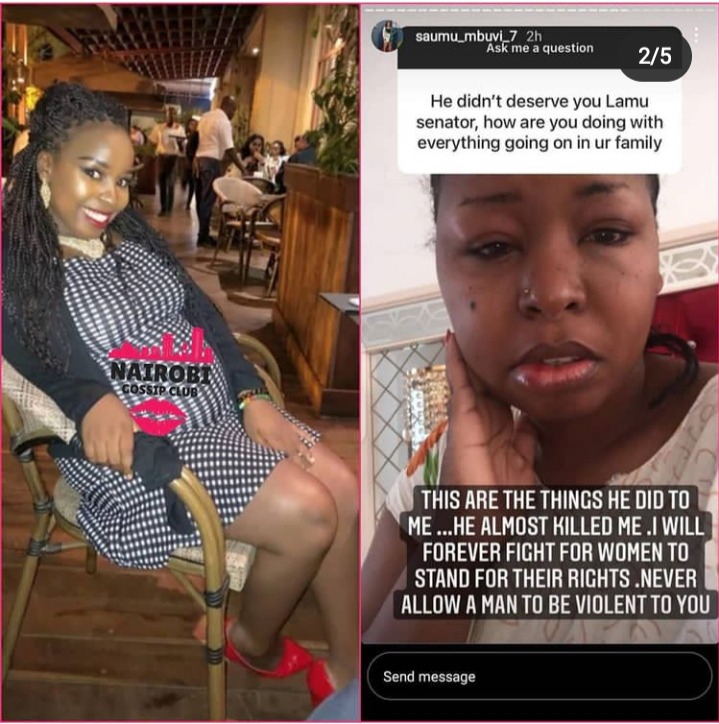 Netizens haven't been the only ones responding to the allegations. Saumu Mbuvi's ex-baby daddy, Benson Gatu has also given his two cents on the issue;
" A story is told of a mischievous boy who hearded the family's livestock in the fields. Whenever he would get hungry, bored and lazy; he would shout that a leopard was attacking the flock and the village warriors would come running and walk him and the flock back home. Only to realize it was a false cry for help.
Unfortunately, one day the leopard actually came and the boy cried for help but no one came, thinking it was his usual mantra. The leopard enjoyed tearing the boy up and a number of animals from the flock. When evening came the boy was nowhere to be seen, the family went looking for him but it was minutes to late.
Be cautious of crying foul unnecessarily."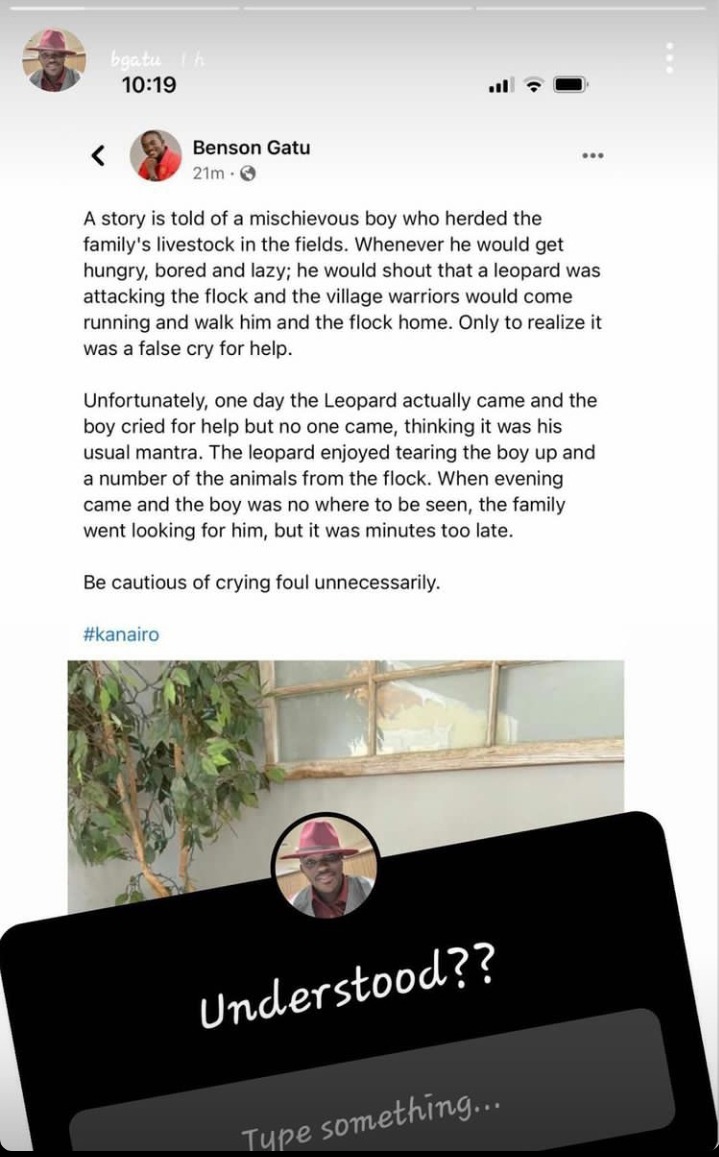 He riddled his message in search a manner because Saumu Mbuvi previously claimed violence to be the core cause of their break-up.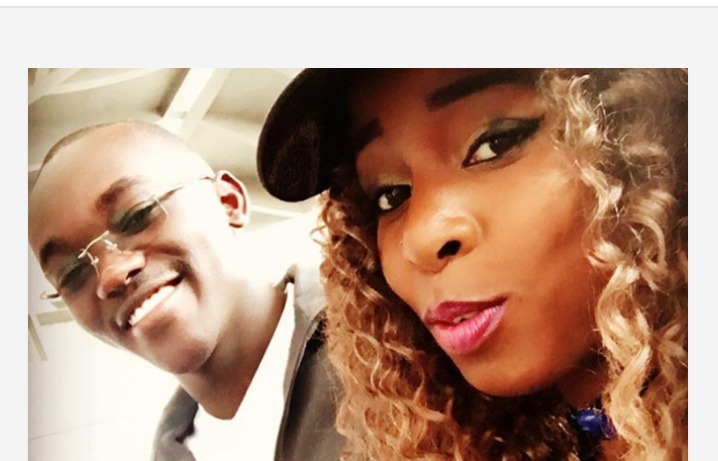 Benson Gatu and Saumu Mbuvi
Content created and supplied by: pinkypromise (via Opera News )